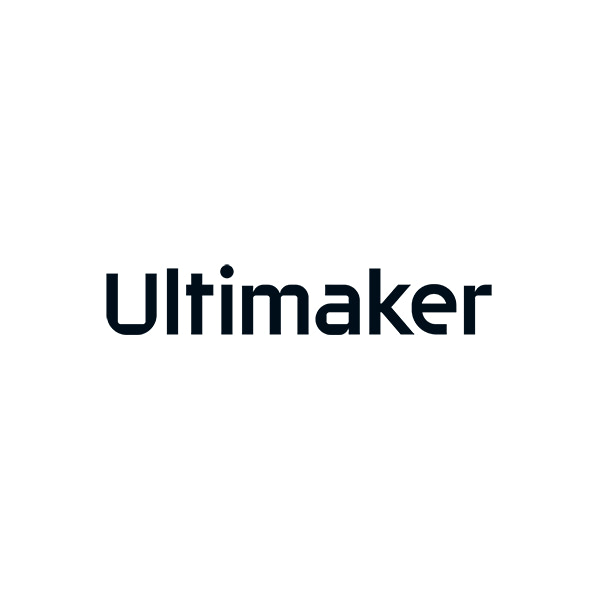 About Ultimaker
Ultimaker is the market leader in desktop 3D printing. Their global team of over 400 employees work closely together to accelerate the world's transition to digital distribution and local manufacturing.
3D Printers
Ultimaker S5 Pro Bundle
The Ultimaker S5 Pro Bundle is made up of three breakthrough devices:
Ultimaker S5 – the award-winning, composite-ready dual extrusion FFF 3D printer
Material Station – a 6-spool pre-feeder with humidity control that automatically switches between materials
Air Manager – a top enclosure with a material-matching adaptive EPA filter
These integrate seamlessly together to overcome the common challenges associated with FFF material handling and storage – making it easier to unlock demanding 3D printing applications that deliver real business value.
Specifications »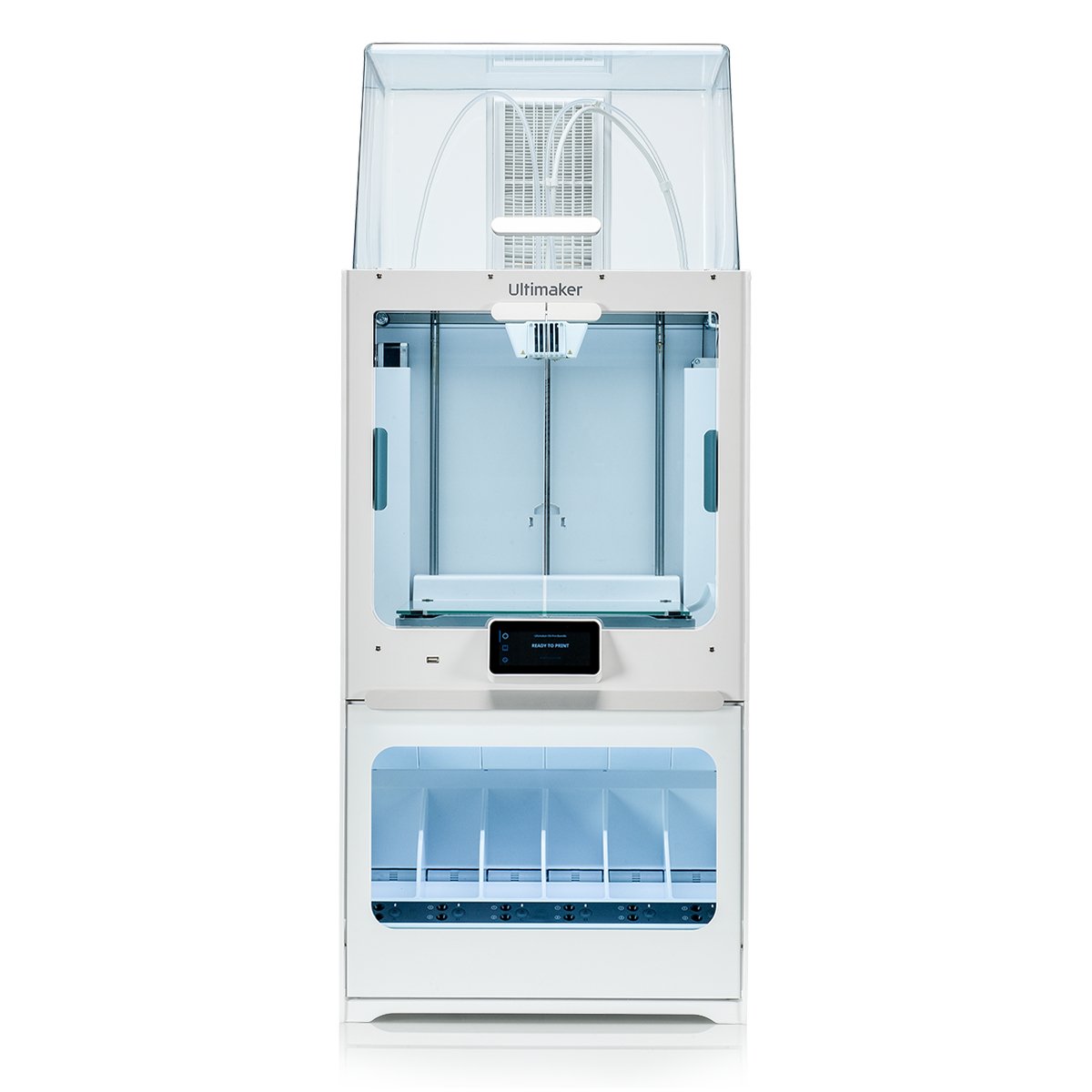 Ultimaker S5
Features
- Enhanced adaptive bed leveling
- Interactive LED touchscreen with print previews
- Filament flow sensor that auto-pauses print jobs
- Front glass doors for a semi-enclosed build chamber
- Hardened components suitable for more abrasive materials
Specifications »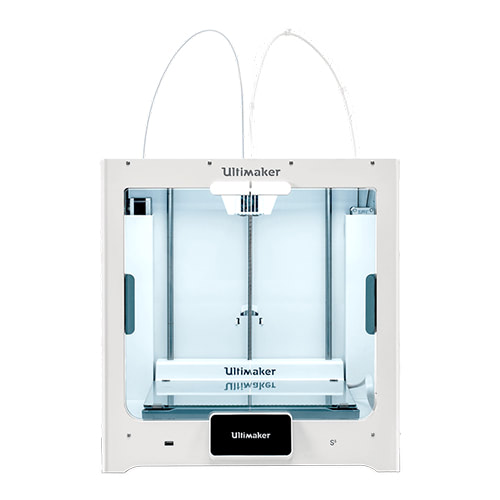 Ultimaker S3
Inside an efficiently small footprint suitable for any desk, the Ultimaker S3 delivers composite-ready dual extrusion that you can rely on. And Ultimaker has packed it full of the latest, market-leading technology, making it is as easy-to-use as it is powerful.
Specifications »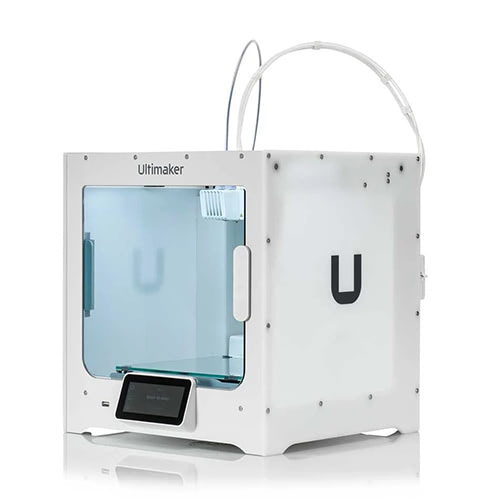 Ultimaker 3
The Ultimaker 3 is an easy to use and reliable 3D printer.
Features
- Swappable print core (makes it easy & fast to switch between nozzle sizes / nozzle types)
- Wide range of printable materials
Specifications »