Dubai is embracing 3D printing from a whole bunch of different angles as you may have seen recently.
In 2019 they received a Guinness World Record for largest 3D-printed structure (by volume) and in 2020 the Emirate received another Guinness nod for the world's first 3D printed commercial building.
Just a few weeks ago you may recall seeing this perfectly replicated printed statue of Michaelangelo's David readied for display at the Dubai 2020 expo recently.
In addition, Dubai has plans to open a 3D printing city for AM research and commercialization, and has gone on record saying that the country plans to 3D print 25% of all buildings by 2030.
To build on this and spur new developments, the Crown Prince of Dubai has formed the Dubai 3D Printing Strategy. From that has grown the 3D Printing Strategic Alliance, which is a collaboration between local private, academic and government partners.
One of the private partners is Dubai-based company 3DVinci Creations who are one of the founding members of the alliance. The company does a lot of printing for local agencies and focuses on architectural visualization.
The image below shows how the company used satellite/GIS data to print a 3D map, in sandstone material for TAQA, an Emirati water and energy company. This type of product is used by utility companies and military for a variety of tasks including security training purposes, operational training and planning purposes.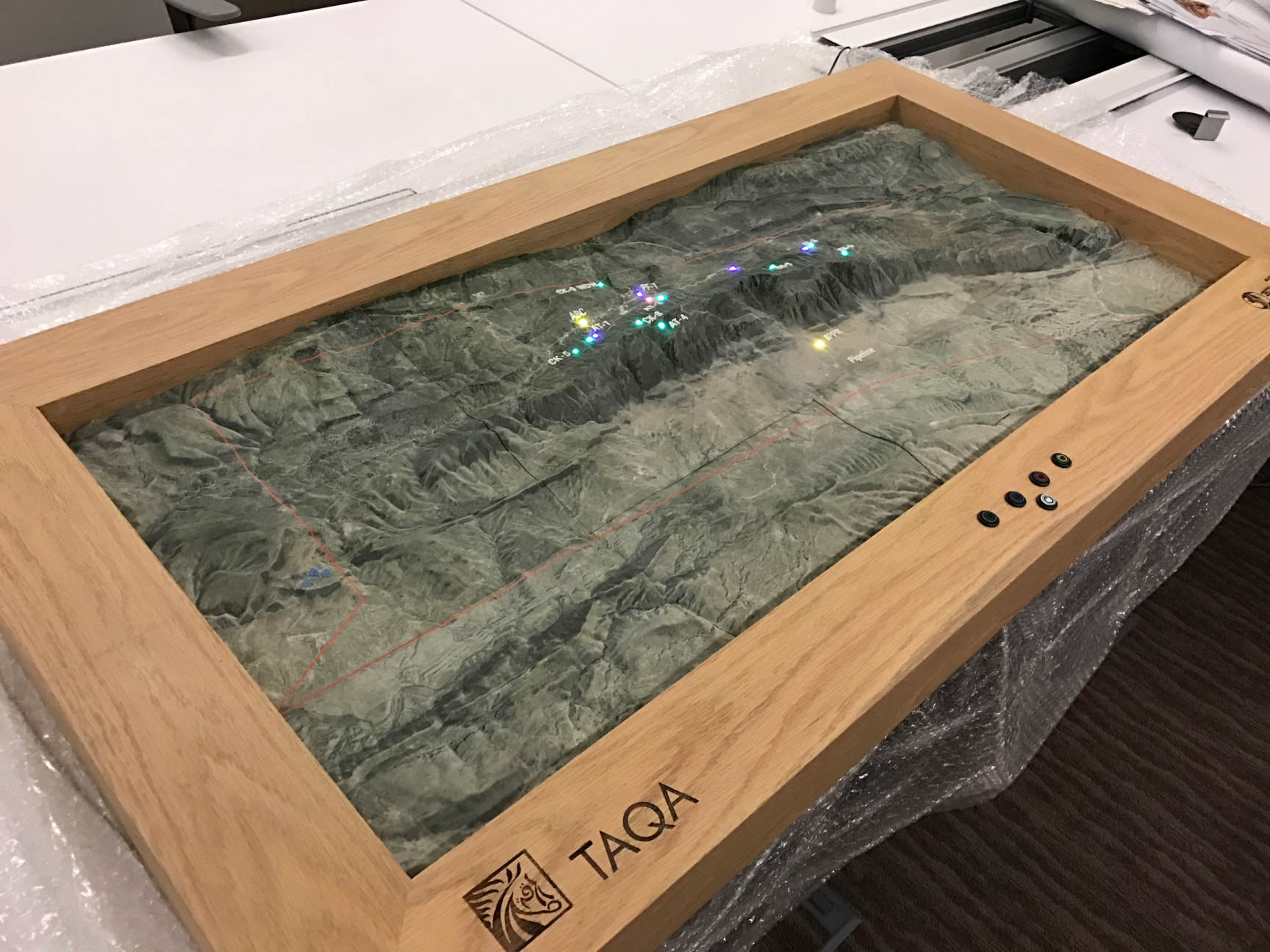 We spoke to Edouard Baaklini, founder of 3DVinci Creations, to find out about what is going on in Dubai's growing additive manufacturing scene.
"The goal of the alliance is to make Dubai a hub for 3D printing covering all printing types from metals to plastics to concrete," said Baaklini.
The hub intends to provide a platform for local stakeholders to adopt and utilize AM technology across a whole range of domains from economic to scientific to manufacturing.
3DVinci Creations is the largest reseller of concrete 3D printers in Dubai, so concrete printers seemed like a good thing to discuss, especially in light of this ambition to print a quarter of all local architecture within 9 years…
"We have a range of concrete printers of both gantry and robot types," said Baaklini.
"Concrete printing has really taken off this year, especially with these new printed houses around the world. Two years ago a google search shows nothing for printed construction. Now it's very popular."
Regarding the future uses of AM in construction, Baaklini sees two distinct potential markets for AM housing and construction. He sees a market for bespoke, designer houses, and a market for low-cost/high volume housing, which is sorely needed around the world.
There needs to be some development to workflows in order to best capitalize on what construction AM has to offer though, it seems.
"The biggest cost of printing a building isn't the printer, or even the laborforce; it's still the mortar and other construction materials," said Baakini, noting that researchers are looking at mortar additives such as fly ash to make concrete AM more sustainable.
"The main challenge is to bring the cost down, not just of the materials but in the process itself. To achieve the highest value I think we will need to look at the whole process, from start to finish, like a production line in a factory."
Indeed. A DfM approach aimed at reducing process stage time and/or "cost-per-part" would make sense here. The more you build, the cheaper the relative cost gets. In principle.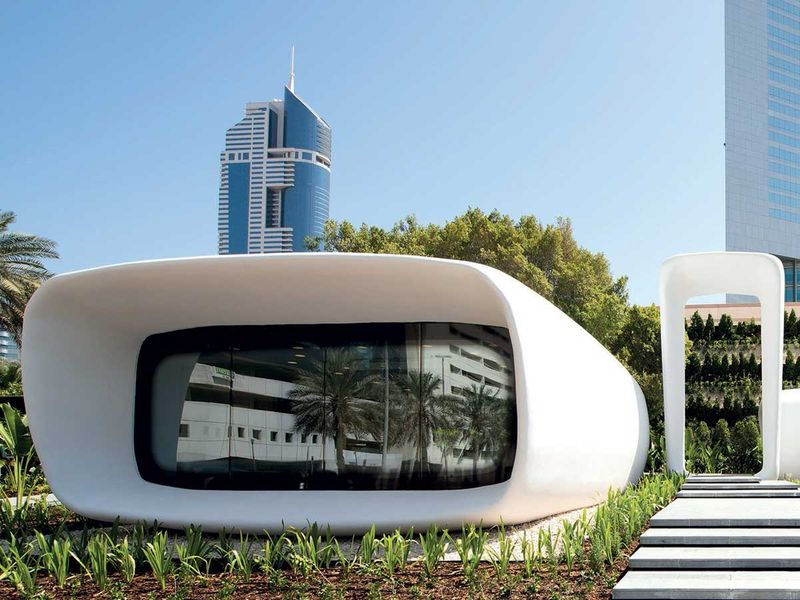 So, what of Dubai's plans to print 25% of all construction by 2030? How attainable is this ambitious goal?
"It can be done although it's a challenge, especially as architecture and construction has been affected by the pandemic. It will be a good milestone if we reach it," said Baaklini.
"We are working hard locally to develop additive manufacturing building codes to help this target be reached through. Also, lots of companies are bringing out new technologies, and that's very healthy for progress. Everything is happening in parallel, and it's a good time to be in concrete printing."
Indeed it is!
You can read more about the Dubai 3D Printing Alliance over at this link.