Researchers at Washington State University have developed a composite mixture of PLA and coffee ground waste that is both tough and environmentally friendly. The project aims to illuminate new applications for 3D printing as well as displaying better uses of waste materials. The addition of low-cost additives also decreases the manufacturing costs while allowing for better recycling.
Since standard PLA can be quite a brittle material, inserting additives to it has often yielded interesting, more useful composites. Researchers have mixed it with all sorts of materials including phosphor, natural fibres, and now coffee ground waste. This particular mix is not that unorthodox, considering that people around the world drink more than two billion cups of coffee every day. Due to this, the waste and residue from coffee grounds are abundantly available.
"Spent coffee grounds provide an excellent addition to the field of renewable resource and energy applications," said Yu‑Chung Chang, a graduate student who led the work. "We have a virtually limitless supply of coffee grounds. Our goal is to extend the life cycle for these waste products. We looked at what is overproduced and tried to make something useful out of it."
Mixing PLA & Coffee Ground Waste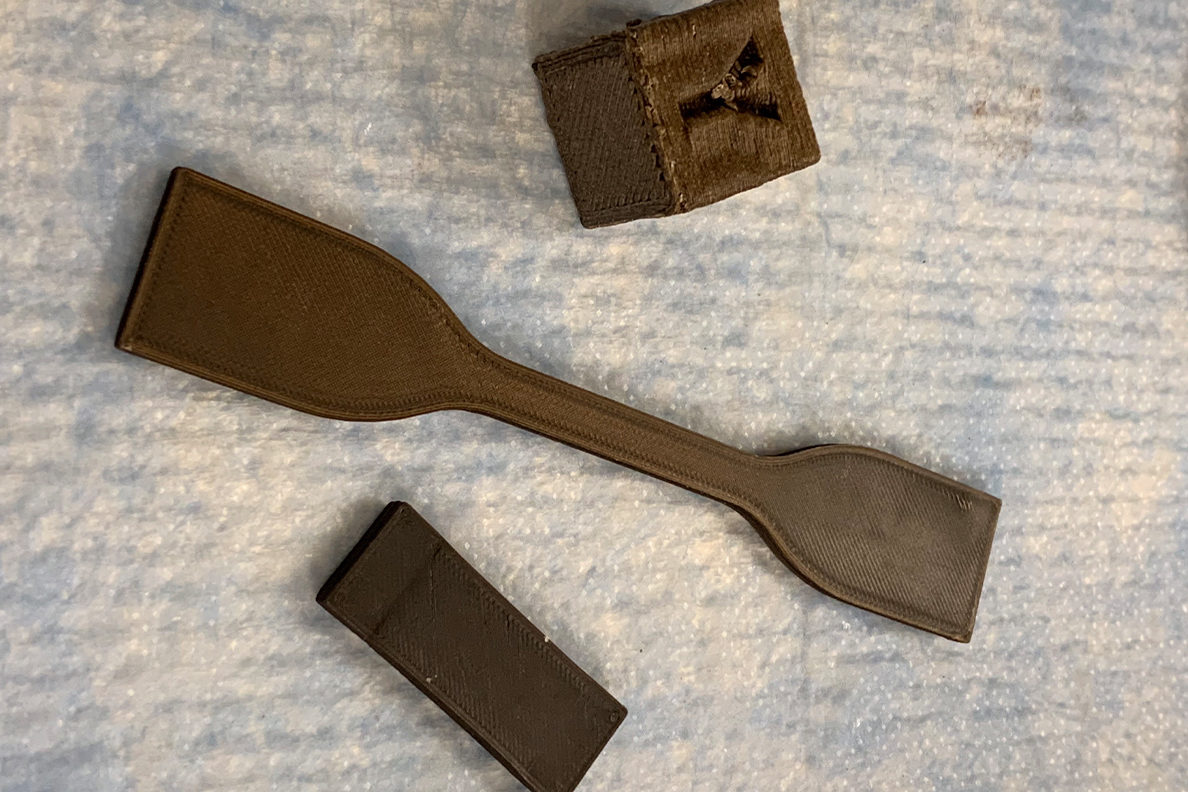 The PLA composite was not derived from coffee grounds themselves. The researchers used a dry and odorless material that is left over after removing the coffee oil and bio-diesel. After mixing 20% of these leftovers into standard PLA, they found that this material exhibited over 400% increase in toughness over standard PLA.
The material itself has a very earthy color due to the additives and can be printed with a normal filament desktop 3D printer. Another advantage of this new composite was that it can potentially be cheaper than pure PLA. The insertion of the waste decreases the overall material cost and expands the volume of the overall material.
Currently, the researchers are continuing down this line of research and testing for sustainability. Further research will aim to study how the material degrades in the environment. This will hopefully refine the process even further and create new material mixtures with even better characteristics.
Featured image courtesy of Washington State University. The full study is available here.