In our efforts to empower our readers, we've reviewed another popular filament, colorFabb XT. This is a product of the Netherlands, a hotbed of 3D printing activity and development, so we have high expectations for this premium filament. Let's put it through the tests!
colorFabb XT is a copolyester material that's comprised mostly of PETG, a material that's rather favorable to 3D printing. It does tend to be a bit stringier than other materials so retraction settings may require some tweaking for optimal results.
The spool is packaged well and the filament has consistent roundness. It loads into the extruder easily and comes out of the nozzle smoothly at 240°C. That higher printing temperature should imbue printed objects with a higher heat deflection than PLA, which we'll test later. But first, as always, we start with Benchy.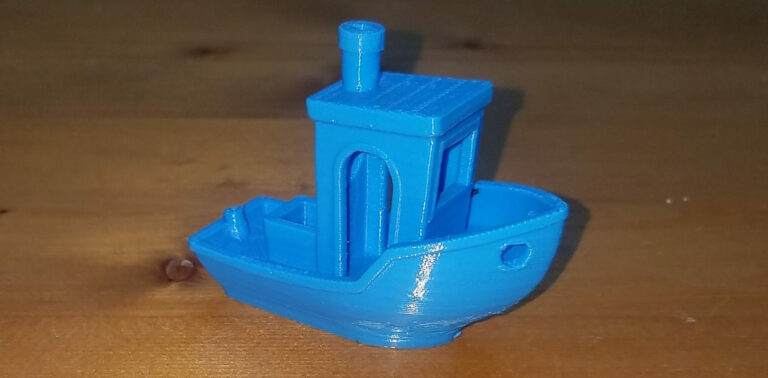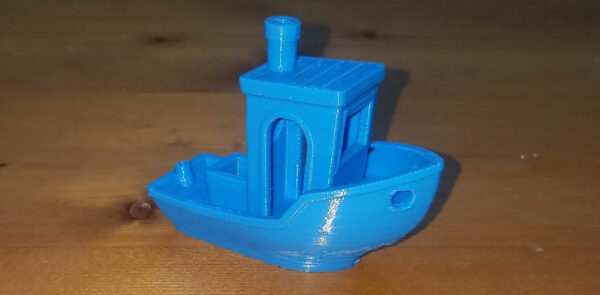 Now that is a clean print. All of the features come out well, especially the bridging and pillars, and the walls are uniformly smooth. Its only weakness is the extreme overhang on the underside of the bow, where the quality drops off for a few millimeters of height before recovering. I believe more cooling would improve overhangs with this material but this was the best my stock E3DV6 could do. This was printed at 0.2mm layer height so there's still a lot of headroom for improving details with thinner layers.
Next up was the comprehensive All In One 3D Printer Test.
Again, colorFabb XT performed well on this print. Circles and thin walls were printed with good dimensionality while steep overhangs and thin pillars struggled, though only slightly. It really takes a great filament combined with a finely tuned printer and slicing profile to print thin pillars without some stringing. And overhangs up to around 70° look good, which is fairly steep. Most of the embossed text is legible and some of the recessed text is not; that's to be expected without doing some extrusion tuning. What really stands out on this print is the bridging, which is flawless. That got me excited to do the Bridging Test.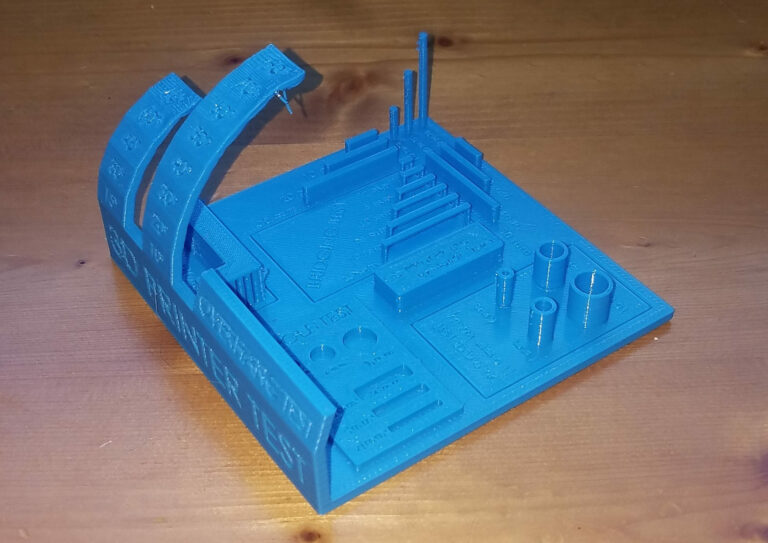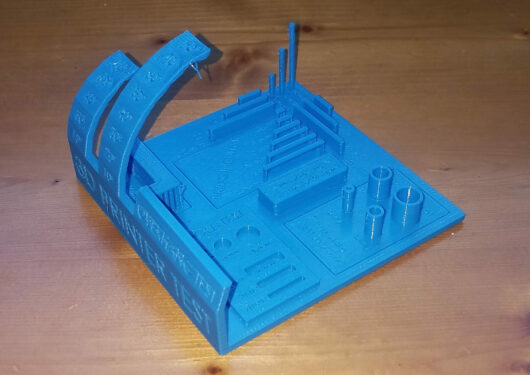 Wow! Those are some straight bridges with virtually no sag all the way up to 50mm. Those couple missed extrusion loops on the right are the only notable imperfections on the print. Some users spend a lot of time dialing in their print settings to get bridging results like this but I used my standard PLA settings for all of these prints. Besides some minor adjustments to retraction and increasing the hotend temperature, I made no changes to my print settings.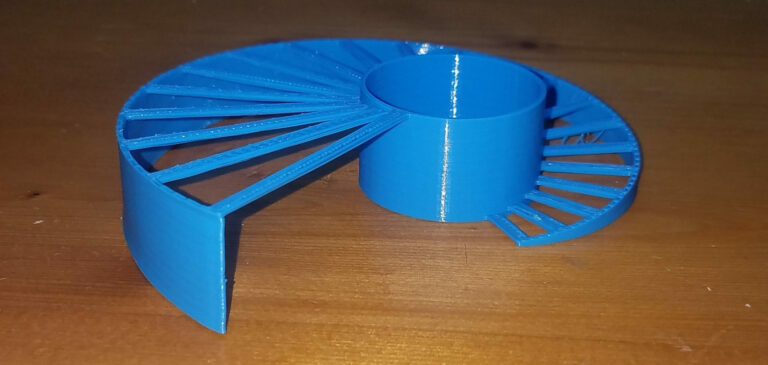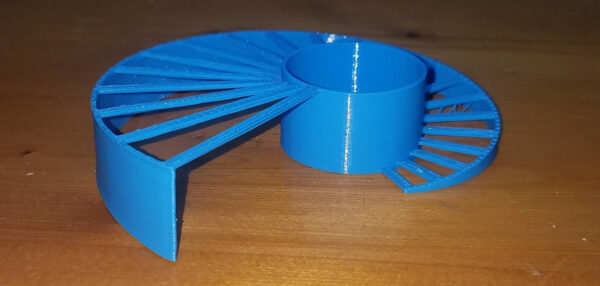 All the prints had smooth walls so I wanted to see how the material faired with a higher resolution print.
This Owl Statue was printed with 0.15 layers and it looks pretty good, with a few exceptions. The overhang on the beak and face caused issues, and the tips of the ears have some stringing. Otherwise, the details are captured well and the surfaces are smooth. This is an ideal material for prints that need to look good.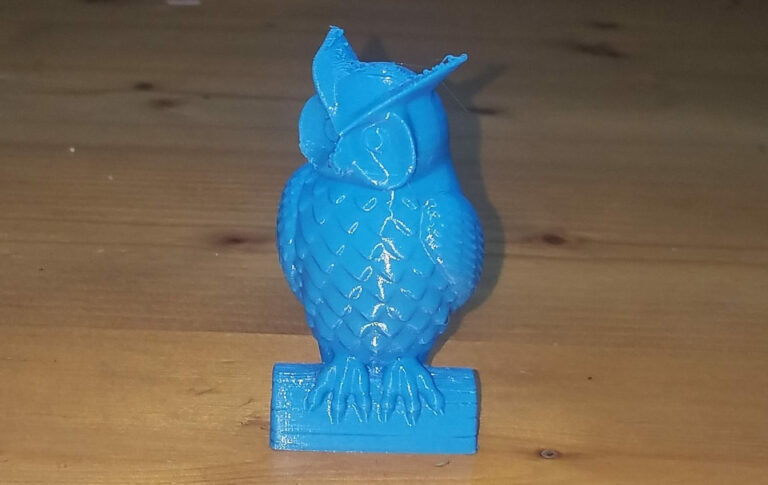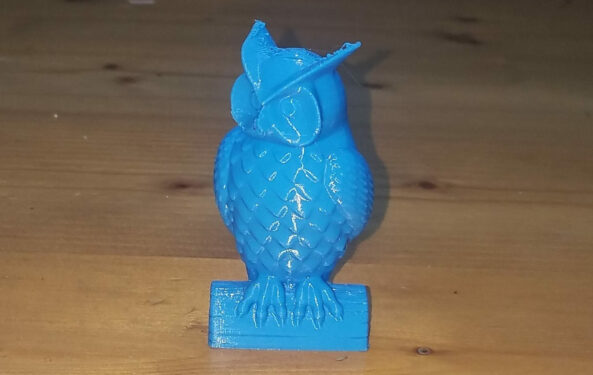 Finally, I performed a couple functional tests. To test layer adhesion, l printed three copies of a Tensile Bar in the vertical orientation, attached them to a hanging scale, and then put them under load until they failed. They failed at 102lbs, 76lbs, and 90lbs, for an average of 89.3lbs. Recall that our PLA failed at an average of 105.3lbs, so that's a respectable showing.
To test thermal deflection I printed a rectangular bar, measured its dimensions, put it through an annealing run, and then measured its dimensions for any changes.
Original dimensions: 120.5mm x 20.45mm x 5.65mm
Post-annealing dimensions: 120.5mm x 20.40mm x 5.9mm
Those dimensions are almost unchanged so it seems a bit more resistant to heat than PLA.
My Verdict
Overall, I'm very pleased with this filament. I had no failed prints or peeled up edges. The opaqueness gives it a professional aesthetic. And it's nice and strong. In short: it prints well, looks good, has good layer adhesion, and bridges fantastically. It needs plenty of cooling to handle overhangs but that's its only real weakness. colorFabb XT is a premium multi-purpose filament.