Hey, remember Polaroid? Polaroid used to make cameras until Industry 4.0 came along and replaced film with memory cards.
In the last decade or so, Polaroid have dipped their corporate toes into a few different waters to see which new direction to take their company in, in a world that no longer cares about photographs on paper.
Their latest venture sees them steering away from the comfort zone of photography equipment and moving towards 3D printing once more.
Polaroid has made 3D printers before, namely their PlaySmart desktop printer, as well as a 3D printing pen named as the Polaroid 3D Pen…
Based on this previous printing experience, Polaroid would like you to check out their new candy printing pen.
Yup, it's a pen that prints candy, and the product is called the CandyPlay.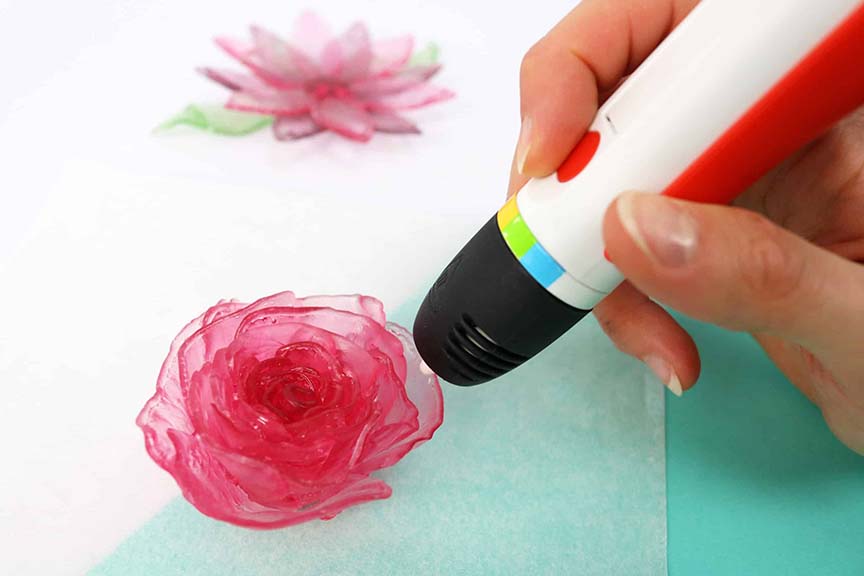 The feedstock is filament free, plastic-free and sugar-free, and the candy comes in a cartridge format which is available in 6 different flavors, although the starter pack comes with four strawberry flavoured cartridges only.
You can see the cartridge in the image below.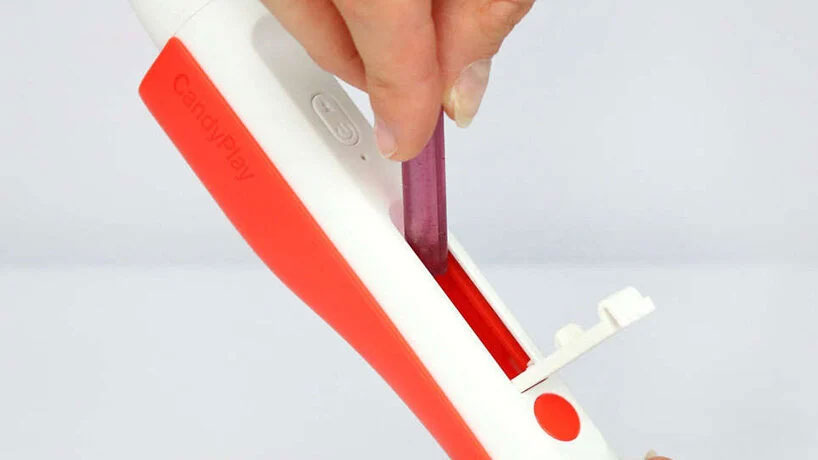 How does it work?
It comes with a USB charger and is easy to use with the manual or automatic extrusion process being started with the single start button on the pen's body.
After you press it, the pen heats the cartridge and when you're ready to get extruding, the LED tells you that it is ready to do so. And 8 minutes after the button is pressed, the whole thing shuts down as a safety precaution. Simply press the button again to resume.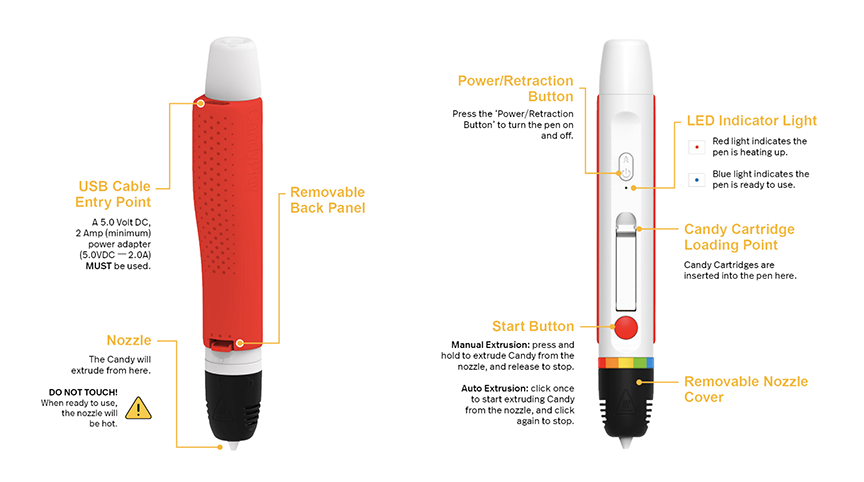 How much does this cost?
It seems that Polaroid are hedging their bets on the consumable side of things (just like with their cameras) as the pen itself costs a reasonable 50 USD, whereas a pack of 40 cartridges costs 28 USD.
It is marketed as a fun thing to make sweet gifts for your friends and family, but we think that maybe confectioners and cake decorators would probably get the most value out of this product.
In addition, the pen is marketed as being vegan-friendly, so any vegans with a sweet tooth can create fun edible things without feeling guilty about it.
You can take a look at their candy printing pen in more detail and find a list of retailers selling the product over at the Polaroid3D website