The research forefront of 3D printing for spines is ever advancing, and China offers the latest advancement with Huaxiang Group's AM titanium spinal fusion cage receiving Category 3 medical device clearance from China's National Medical Products Administration (NMPA). The device will be printed on Farsoon Technologies metal printers, making it the first approved orthopaedic implant to be printed with laser-based powder bed fusion printers in China.
Dr. Wang Wenjun's spinal surgery team from the First Affiliated Hospital of University of South China was also included in the approval, and they'll be using the implant to treat a variety of ailments and injuries, including fractures, tuberculosis, and spinal degeneration. The achievement is the result of the 3D Printing Technology Application of Personalized Implant Device project, which is supported by the Ministry of Science and Technology in the "13th Five-Year Plan" led by Shanghai Jiaotong University's Ninth People's Hospital. 
The spinal cage was selected for demonstrating expertise in 3D printing, design software, medical-grade materials, and medical device development. Dr. Wenjun's spinal surgery team developed the cage as a patient-tailored solution, something that could be done effectively only with AM because the geometries are far too complex to produce in metals with other manufacturing methods. And geometry is incredibly important for this application due to the porous structure of the implant being a necessary feature for the patient's bone to quickly grow around and fuse with the device. The customizable pore size allows the surgical technicians to affect the elastic modulus of the implant to match that of human bone, helping to relieve stress tension. Another noteworthy feature is the fully-customized anatomical endplates with curved angles and expanded contact surface topology, which enable superior implant-to-bone matching.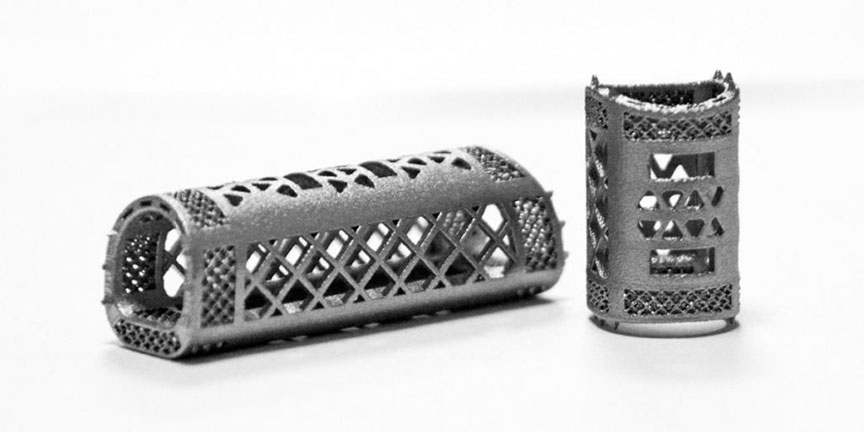 The team worked on the implant for several years, running 108 cases in five Tertiary A hospitals across the country, tracking more than 30 mechanical properties, cytotoxicity, chemical performance, biological evaluation, and numerous other areas of focus. After several iterations, they finally received NMPA clearance. "This is a ground-breaking day for metal 3D printing in the Chinese medical market. I'm grateful for joining such a strong team with Dr. Wang and industry additive manufacturing leader Farsoon Technologies for this journey. We are very proud to contribute our effort to future patient-tailored spinal implant surgeries with the application of SLM technology," said Li Xinghua, head of marketing from Huaxiang Group.