3D printing has had a storied history with outer space and especially with NASA. In keeping with this tradition the Germany-based BAM Institute has successfully printed a wrench in zero gravity. The company has now used a vacuum system to hold down the powder bed and have processed metal to print the wrench. This marks the most complex construction in space as of yet.
BAM or the Federal Ministry of Materials Research and Testing previously tested previous tech during 2 parabolic space flights in cooperation with Clausthal University of Technology and the German aerospace center. The original tests used ceramics. The test opens the door for the development of all kinds of specialty equipment in space. It also helps in keeping the weight and fuel expense of spacecrafts to a minimum. In this sense carrying powders and then making materials on demand is a far more viable route.
Spaceflight & Metal Printing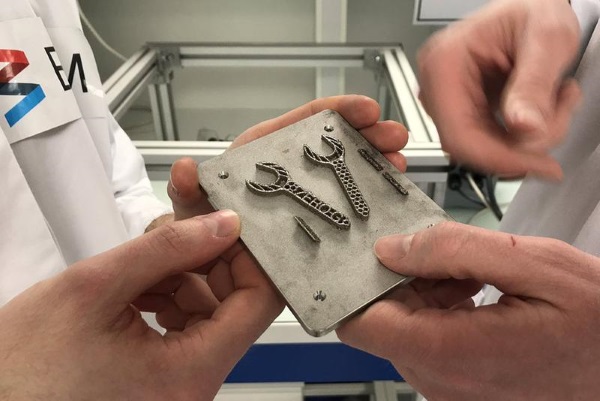 While 3D printing metal in space has long since been a dream, there are issues that prevent the use of metal-based additive manufacturing. The main ones being the use of lasers and keeping the powder stable in zero gravity conditions. Another major reason is due to flammability of the processes and materials.
Ceramics make for a good alternative but BAM apparently wanted to go further than their previous trials. BAM's method made use of a protective gas atmosphere based on nitrogen to solve the powder bed stability problem. The printer used a machine to pump nitrogen through the powder layers to stabilise the material bed. The process has immense implications for cost and spare equipment storage in space flights. The company will demonstrate the system at this year's Hannover Messe trade fair.
Featured image courtesy of BAM.