When we covered the different types of metal 3D printing, we briefly touched on metal DLP 3D printing. The technology is predicted to be rapidly adopted due to its low cost and high level of detail so let's take a closer look at DLP metal 3D printing.
The machines function much like other resin 3D printers: UV light is projected onto a photosensitive slurry to solidify it layer by layer, but instead of the slurry being filled with a polymer it's filled with metal powder and a small amount of binder.
Just like SLA/DLP 3D printing of plastics offers better precision and surface quality than FDM printing of plastics, the same is true of their metal printing cohorts. DLP metal printing can feature details as small as 0.3mm and layers can be as thin as 0.1mm. DLP printing is also significantly faster than extrusion printing. 
After a DLP metal part is fully printed, it goes through a debinding and sintering process to make it fully dense. This is what's called an indirect metal printing process.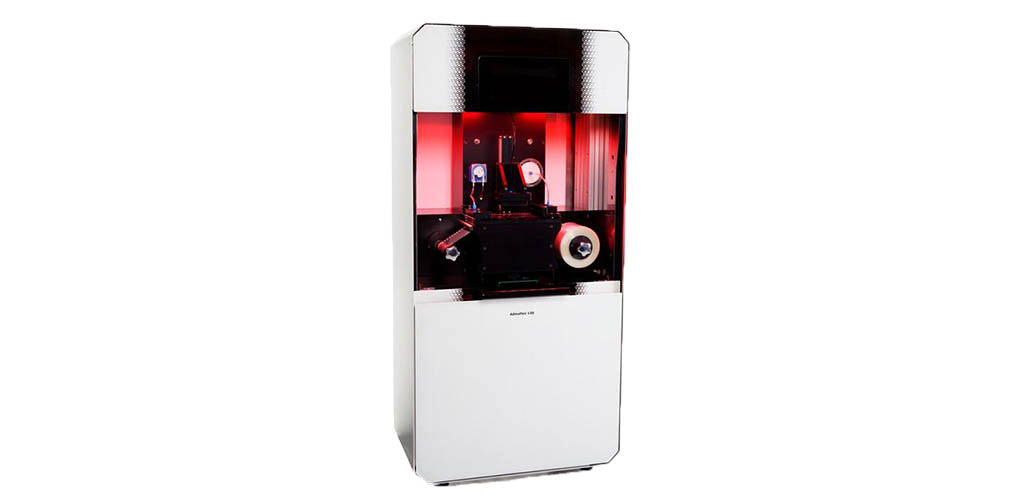 Indirect Metal Printing Process
Just like metal material extrusion and inkjet metal printing, metal DLP 3D printing is an indirect process. This means the shape of the object is determined by the 3D printer but the properties of the metal reveal themselves after being sintered in an oven. The shaping process is completely disconnected from the material properties and in certain cases this could result in better end-product properties compared to direct metal printing processes.
Advantages of metal DLP 3D printing
Faster and more affordable than metal powder bed fusion.
The surface finish of metal DLP parts is quite smooth. In contrary to metal powder bed fusion technologies DLP metal surfaces require significantly less post-processing to get them to the end-use point.
Companies that offer DLP metal 3D printing 
ADMATEC has the most developed product line of DLP metal printing with their Admaflex 130. The system can handle 316L steel, 17-4-PH steel, Inconel 625, and copper, with more metals in development. Additionally, it can work with several ceramic materials, including aluminum oxide, zirconium oxide, fused silica, and alumina toughened zirconia. Printed ceramics are used in applications ranging from water filters and catalyzers to medical implants and casting cores.
Prodways has a DLP ceramic 3D printing system, the ProMaker V6000, as well and they've done some experimenting with metal printing on the machine but haven't brought metal materials to market yet. Their ceramics include tricalcium phosphate, hydroxyapatite, zirconia, and alumina.
TETHON focuses on ceramic DLP 3D printing but offers one iron resin material called Ferrolite. They also provide a Genesis resin for making custom formulations.
Conclusion
3D printing with resins can be a bit messy but it's nothing compared to handling the metal powders for metal powder bed fusion 3D printing, which is currently the most popular form of metal 3D printing. More importantly, the cost of equipment and operation for DLP printing are drastically lower than DMLS. As the technology is more developed, expect it to spread like wildfire.