These printed metal tanker components would make an interesting article anyway (they have nice pics also), but the fact that they were printed on the tanker while at sea and used to make repairs to the tanker itself makes for a nice twist.
It is apparently also a world first, so that is noteworthy.
The ship in question was the Suezmax tanker Polar Endeavour, as you can see in the image below.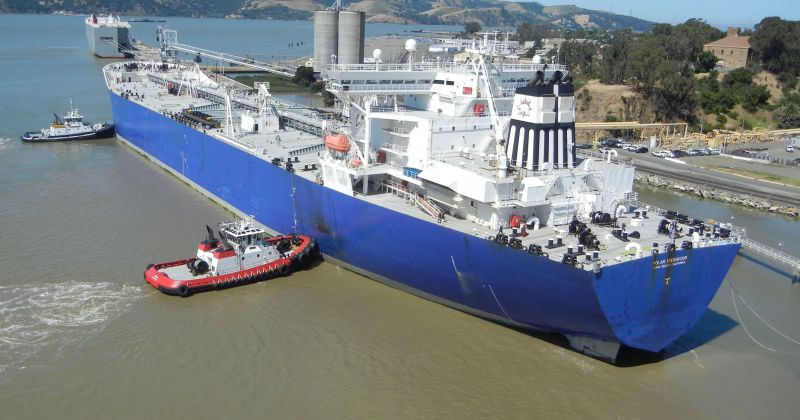 The AM project is a collaboration between ABS, Sembcorp Marine, ConocoPhillips Polar Tankers and Singaporean company 3D Metalforge.
It's worth noting that this was a planned endeavour, and wasn't a case of needing sporadic repairs in the middle of the ocean.
The engineers on the ship successfully printed a gear set with a shaft for a centrifugal pump, an injector nozzle, and a fully flexible coupling for a pump.
You can see the printed gear/shaft in the image below.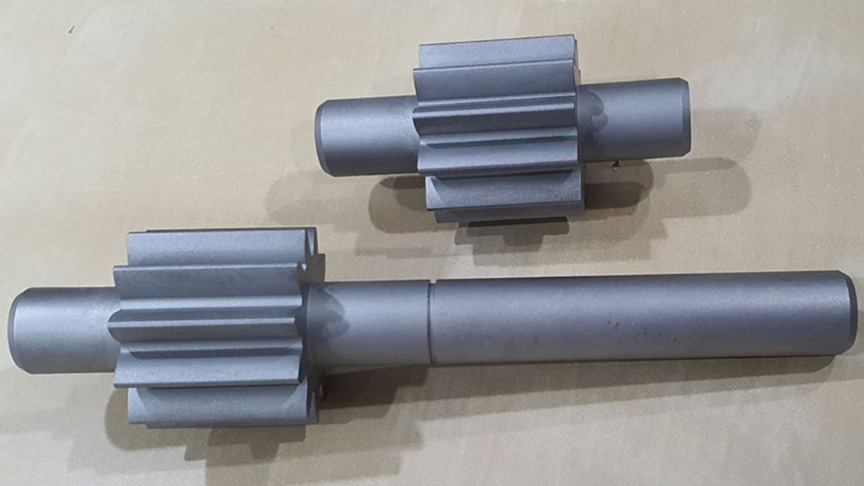 Typically parts of this nature would be either forged or machined with equipment that would normally be too large to comfortably fit onto a ship, however the comparably small size of metal printers is now allowing ships to increase their onboard manufacturing capability.
Rigorous testing and part qualification has shown these parts to be superior to their traditionally made counterparts, and ABS (American Bureau of Shipping) should know, because they have contributed significantly to the maritime AM body of knowledge already having published many advisories and guidance notes all aimed at maintaining quality and repeatability for printed marine components.
"ABS is proud to support this practical project, which produced and implemented additive-manufactured parts on a Polar vessel," said Patrick Ryan, senior vice president, global engineering and technology at the ABS.
"It's a key development in a technology that certainly has a significant role to play in the future of the industry. ABS is committed to ensuring these types of parts are introduced without compromising safety."
It is not the first time that an AM component has been fitted on a ship, as the US Navy qualified the first AM part for use on a vessel as far back as 2018. Neither is it the first 3D printer on a ship. That honor also goes to the US Navy.
But it's the first time a part has been printed on a vessel for use on that vessel, and even though it is a controlled experiment, it paves the way for rapid, and more responsive manufacture out at sea in future. Presumably as the project evolves into something more commercial and usable, they will focus on developing a digital library of components that are most commonly needed while out at sea, as well as enable marine engineers to produce on-the-fly solutions as needed.
"The collaboration with ABS and 3D Metalforge is a continuation of Sembcorp Marine's drive to innovate and improve our production capacities and capabilities," said Simon Kuik, Head of Research & Development at Sembcorp Marine.
"This development enables Sembcorp Marine to further refine our products and deliver customized solutions safely and more efficiently."