We have seen a few examples of printed violins on these pages, and many of you are probably aware of the additively manufactured guitars of Olaf Diegel.
Now it is the turn of cellos to get some AM goodness, thanks to a Czech-based company named Sensio.cz who decided to print cellos during the pandemic.
Since their first attempts back then, the company has grown and are now selling their printed instruments all over the world.
Lockdown Cello Manifesting
Ondřej Kratochvíl is a cello player, and also cello teacher. During the lockdown, his friend Jan Tobolík (also a cellist) was locked down like so many, and wished to continue playing cello at home. Naturally, cellos are fairly loud instruments, and so he tried to find a quiet version so he could play from his home during lockdown.
After searching, they found that silent electric cellos were not so easy to find, and so the pair decided to invest in a 3D printer, and fabricate their own.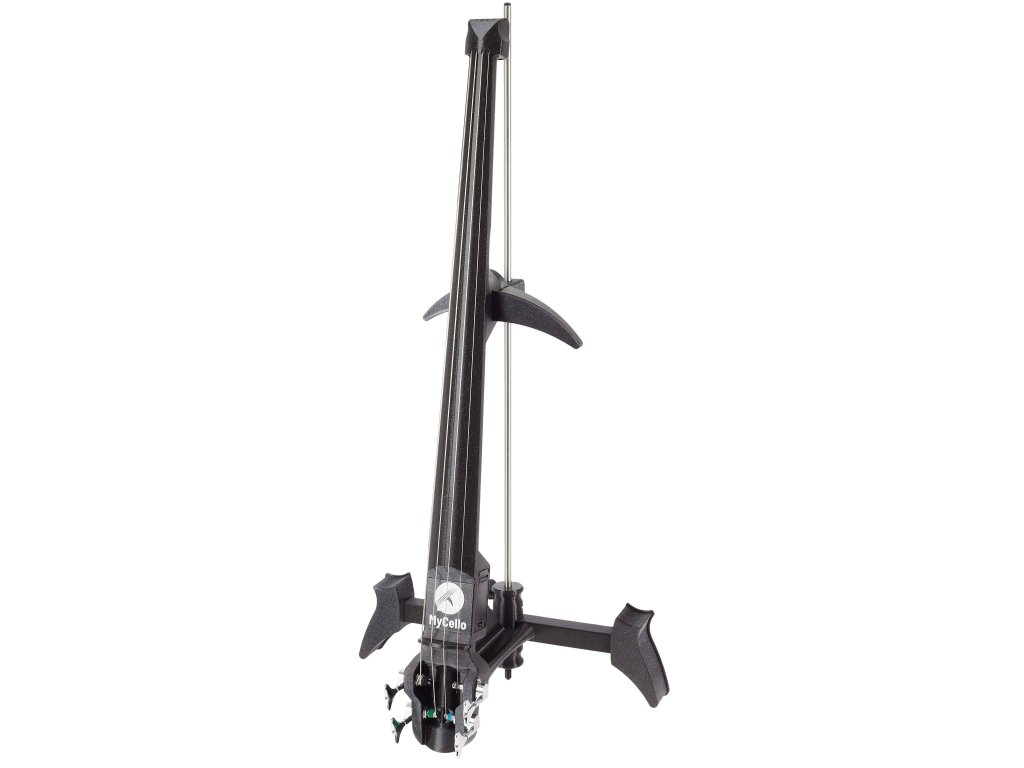 Their design takes just 100 hours to print, which is a significant improvement on traditionally made cellos which can take months to manufacture.
Not only are the printed cellos faster to make, they turned out to be cheaper than even the cheapest of wooden cellos, and were found to acoustically outperform those on the cheaper end of the spectrum as well.
And so that is how their company created the MyCello.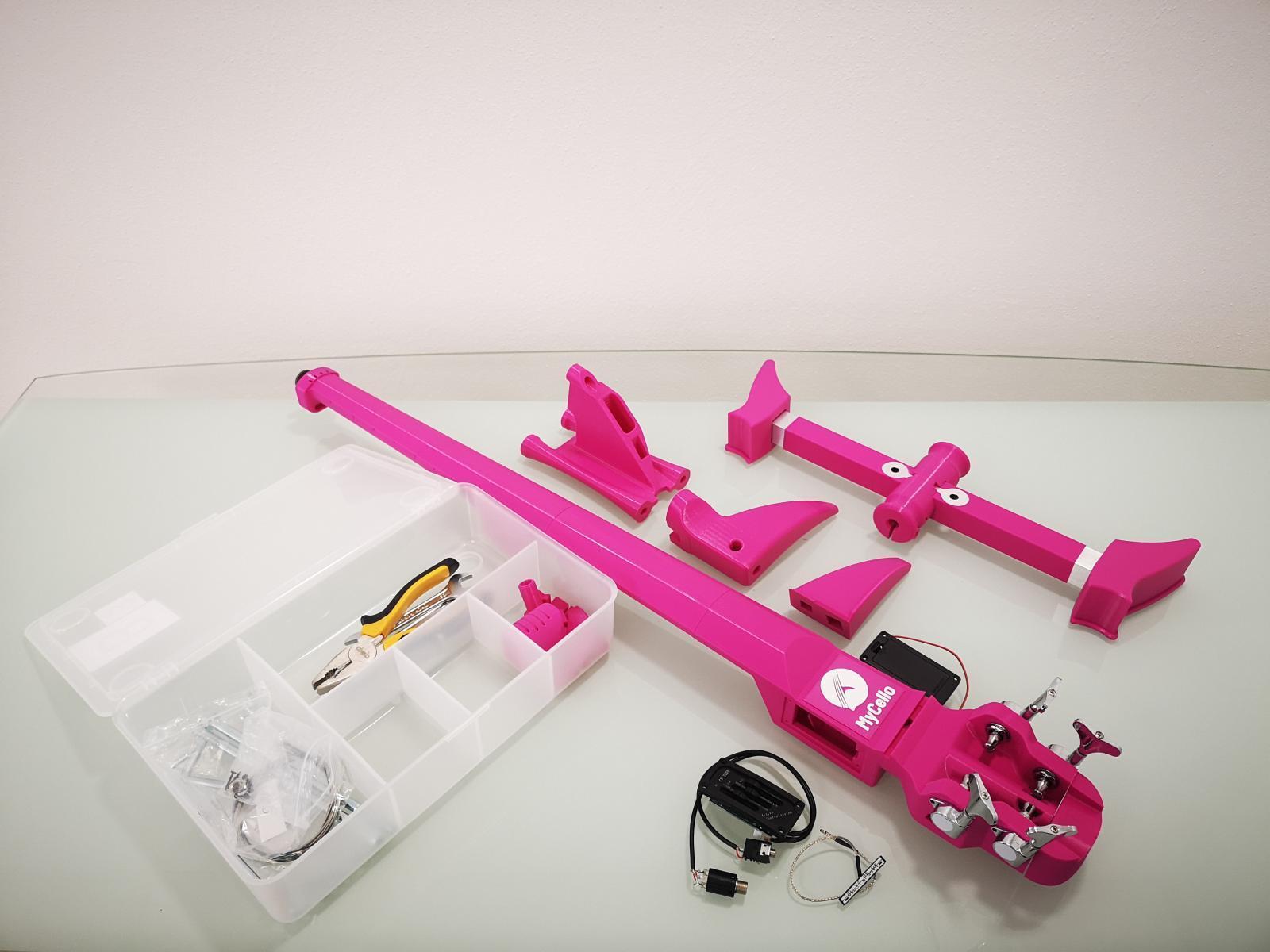 The printed cello is stripped down to only the bare essentials of what makes a cello body, consisting of just the chest, arm and knee rests, and the floor spike. The electronics and other hardware are made with off-the-shelf components.
Travel Cello
Anyone who has ever taken a musical instrument larger than a violin onboard a flight will be aware of the headaches involved with transporting their beloved instrument. For larger instruments such as cellos, double basses, and even some guitars, it often requires purchasing a second ticket for your instrument to sit next to you in the cabin.
It's either that or risk it being damaged by baggage handlers.
Thanks to the small nature of the MyCello, it can be transported with ease, and played anywhere. The full sized 4/4 version weighs in at just 2.7kg.
"When we measure about six certain parameters, we can create a relatively cheap copy of a wooden instrument. You can take your MyCello on holiday, play it at home and it does not disturb anyone," said Tobolík.
"We have a customer who owns a yacht and wants to exercise while vacationing at sea. His wooden cello always came unglued, that is not going to happen with this".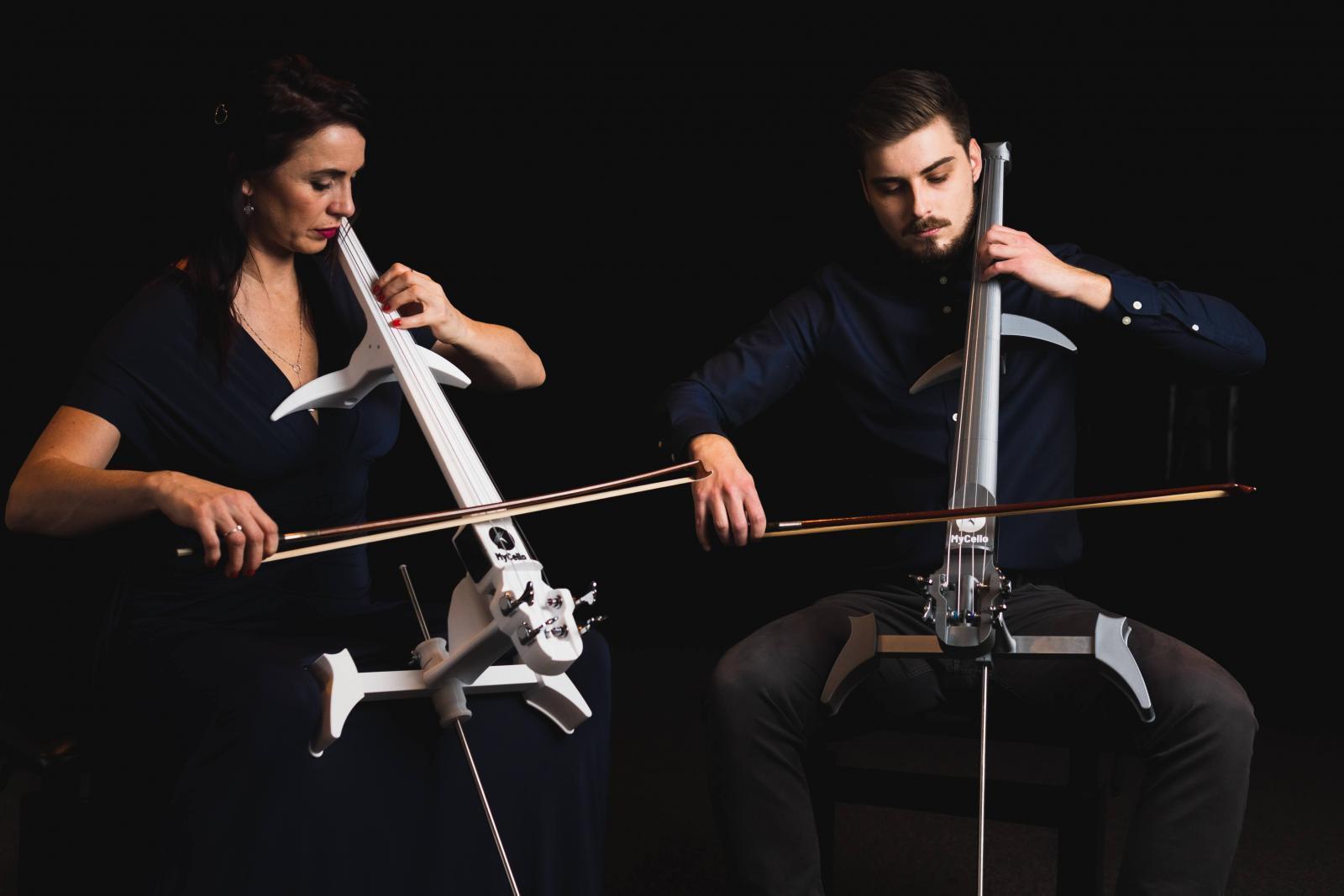 Another selling point of the MyCello is the high level of physical customisation available.
When a cellist (or any other musician) has been using a particular instrument for a long time, they develop muscle memory so they instinctively know where to place their fingers. However, switching to a new instrument requires the muscle memory to relearn.
This can be alleviated when switching to MyCello, as the makers say that they can customize each one so that it matches the old favorite instrument, which lets the cellist retain their muscle memory for the new cello.
So to end this article, let's finish with a timely festive performance of Silent Night played on the printed MyCello, which the company posted just a few days ago.
Enjoy! And happy holidays!
Availability
The MyCello costs just €1,086 and is available in a wide range of colors. You can receive your printed cello hot off the printer in just 10 business days. They come in the full array of sizes also, including ⅛, ¼, ½, ⅞, ¾ and 4/4 sized instruments.
For more information on the options available, you can visit their website at this link.