Heat sinks are a crucial part of many electronic devices, dispersing the temperatures they produce during operation. Electronics, especially computers, would succumb to overheating quite often without them, which is why improving them can have major benefits. To this end, teams of researchers from multiple universities have applied 3D printing to show how there's still designs that can give heat sinks better thermal and airflow efficiency.
One of the teams that stood out was from Arizona State University. Students Faizan Ejaz, Munku Kang and Gokul Chandrasekaran and Assistant Professor Beomjin Kwon developed the 3D printed heat sink from aluminum with GE's 3D printers. While traditional manufacturing has a lot of upsides in producing thermal technologies, additive manufacturing allows for some unique physical features.
With some tinkering they were able to construct a larger surface area on the heat sink, allowing for better air flow. The design they landed on allowed the air to swirl as it flowed. This ventilation allows for better air mixing and inducing turbulence, which leads to enhanced heat transfer.
"If you want to make a cylindrical honeycomb structure, you cannot manufacture it without requiring other expensive post-processing steps," said Ejaz. "With the advent of additive manufacturing, now we have access to manufacturing very complex geometries."
Architectures For Improved Temperature Regulation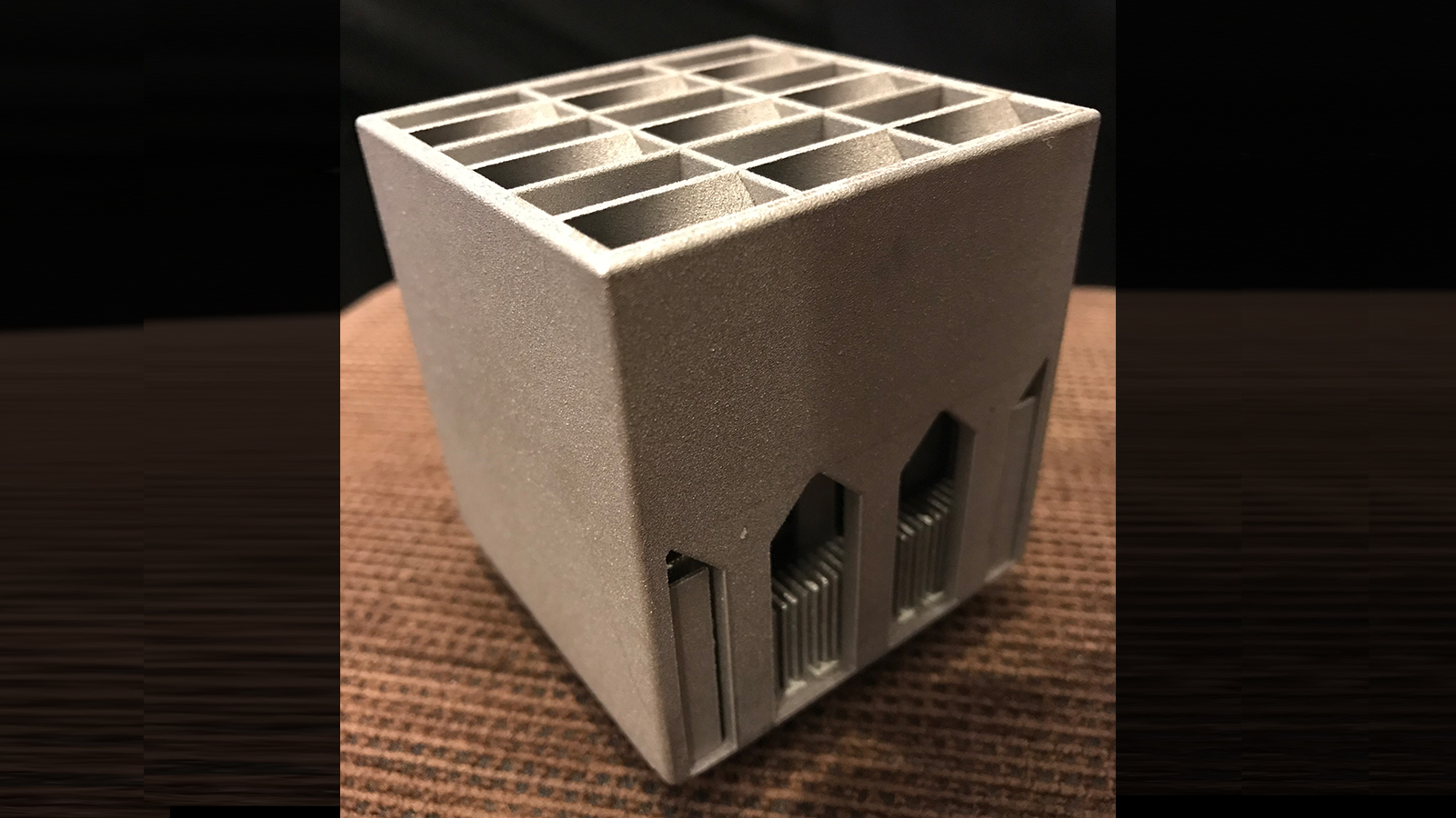 "In many cases, we have to compromise between the manufacturing constraints and the device performance," Kwon said. "So in real experiments, we do not have a truly optimized device. But additive manufacturing now eliminates many design constraints imposed by traditional techniques. We can think about further optimized design compared to traditional heat-transfer devices."
The students from ASU were participants in the 18th Intersociety Conference on Thermal and Thermomechanical Phenomena in Electronic Systems. The conference challenged students in applying their knowledge to developing innovative ways to take advantage of modern manufacturing techniques to design thermal technology in a new way. The ASU team placed among the top five finalists out of 21 teams worldwide.
The conference aims to bring together industry leaders along with university students and faculty to put their brains together in advancing temperature regulation technology. The student design competition was also sponsored by General Electric, among other companies. The competition also gave students the opportunity to receive feedback and guidance from GE's industry leaders. The company even organised video conferences with the students that qualified past the first round.
Once designs were finalised, GE aided the students, 3D printing the heat sinks and testing them. The top five finalists received admission to the conference and presented their heat sink designs. It's fully possible that GE may apply some of the designs in their future operations.
Featured image courtesy of ASU & Beomjin Kwon.