Bralco Advanced Materials and GE Additive have just signed a memorandum of understanding that to advance 3D printed components in the Asia Pacific region. Specifically, Singapore-based Bralco is developing magnetic parts for a wide swathe of industrial purposes. Through this MoU, Bralco will also have access to AP&C, the metal powders production division under GE Additive.
As a company, Bralco specializes in the application, product development and commercialization of magnetic 3D printable parts. They work with soft and hard magnets, while producing components with complex shapes, differentiated magnetic fields and high mechanical strengths. Aside from giving them access to GE Additive's resources, the MoU may also give Bralco the role of service provider for 3D printing components in the Asia Pacific region.
"Bralco is honored to be working with GE Additive in this very exciting space of digital industry 4.0. This collaboration is a major milestone for us, coming at a time when the demand for soft and hard magnets is growing rapidly due to their use in every aspect of modern life be it health care, mobility, personal communication devices, renewable energy or robotics," said Amit Nanavati, Founder & CEO of Bralco.
LBPF & Magnetic Components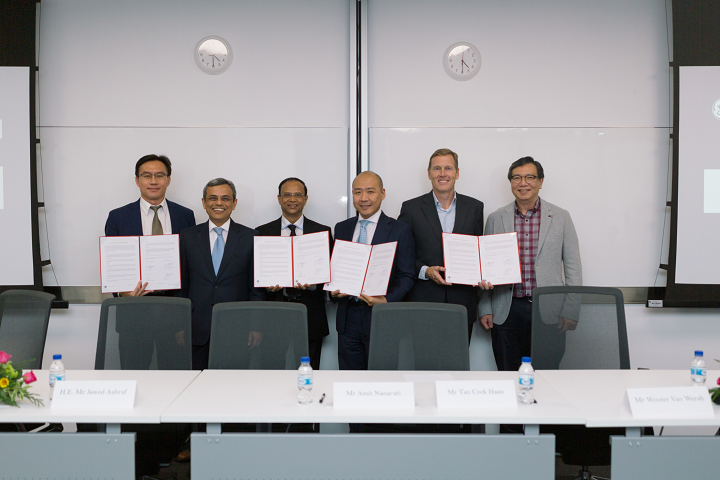 Magnetic components are a pretty big niche within metal printing, with companies often licensing technologies and even developing magnetic filament. With Bralco developing magnetic components, GE can cater to the aerospace, automotive, industrial automation and robotics industries. The companies will be manufacturing these components using the laser powder bed fusion technology and direct metal laser melting.
"We are very excited to set up our first R&D Lab and Product Innovation Centre in Singapore, fully equipped with GE Additive machine and a state-of-the-art powder and built parts testing and characterization lab," adds Nanavati.
Using complex metal printing technologies and materials, the company will produce parts that can withstand extreme temperatures and harsh conditions. This is a necessity, as they may apply these magnets to vehicles like cars and planes. The partnership may yield some innovative research into high-power, high-durability components in the near future.
Featured image courtesy of Bralco.