Global bathroom and kitchen brand Kohler teamed up with artist Daniel Arsham to create an immersive artwork for Milan Design Week, and scooped up the Fuorisalone Award 2022 for their efforts.
The piece was named "Divided Layers" and was a follow on to the previous 3D printed collaboration between Kohler and Arsham in 2021, which was a 3D printed sink dubbed "Rock.01".
The Divided Layers installation is made from layers of panels to create a tunnel which visitors can walk though. It was designed to reflect the sink design and gives people the opportunity to "walk through the sink", at a larger scale.
There is a pond within the installation that reflects the form of the tunnel adding the illusion of bigger space.
According to Fuorisalone, which is the official guide to Milan Design Week, Arsham wanted visitors to contemplate the "acceptance of space and its malleability, understanding the relationship between volumes".
Additionally, "the cadence of the walls mimics the rhythm of the columns within the Palazzo, contributing to an entire atmosphere that represents movement or flow".
Got it? Me neither.
In the image below you can see the Divided Layers tunnel exhibit in all its contemplative glory.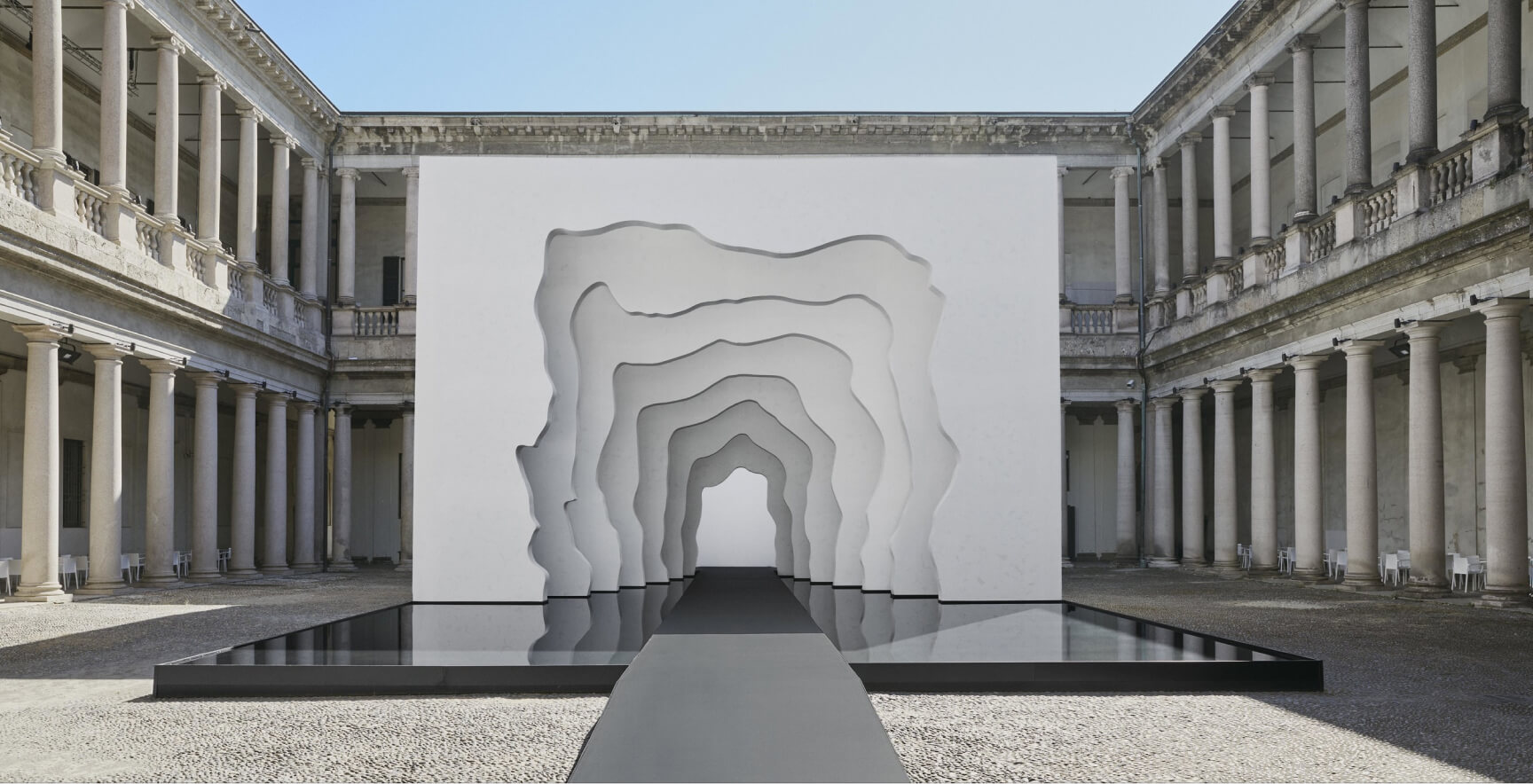 Each panel in the tunnel references a single layer of the 3D printed clay that formed the original sink.
The Fuorisalone Award itself is both the 3D printed trophy and the NFT to go with it.
This writer still does not understand NFTs (or art), so we will not dwell too much on that.
Instead, here is a picture of the trophy in front of the Divided Layers tunnel.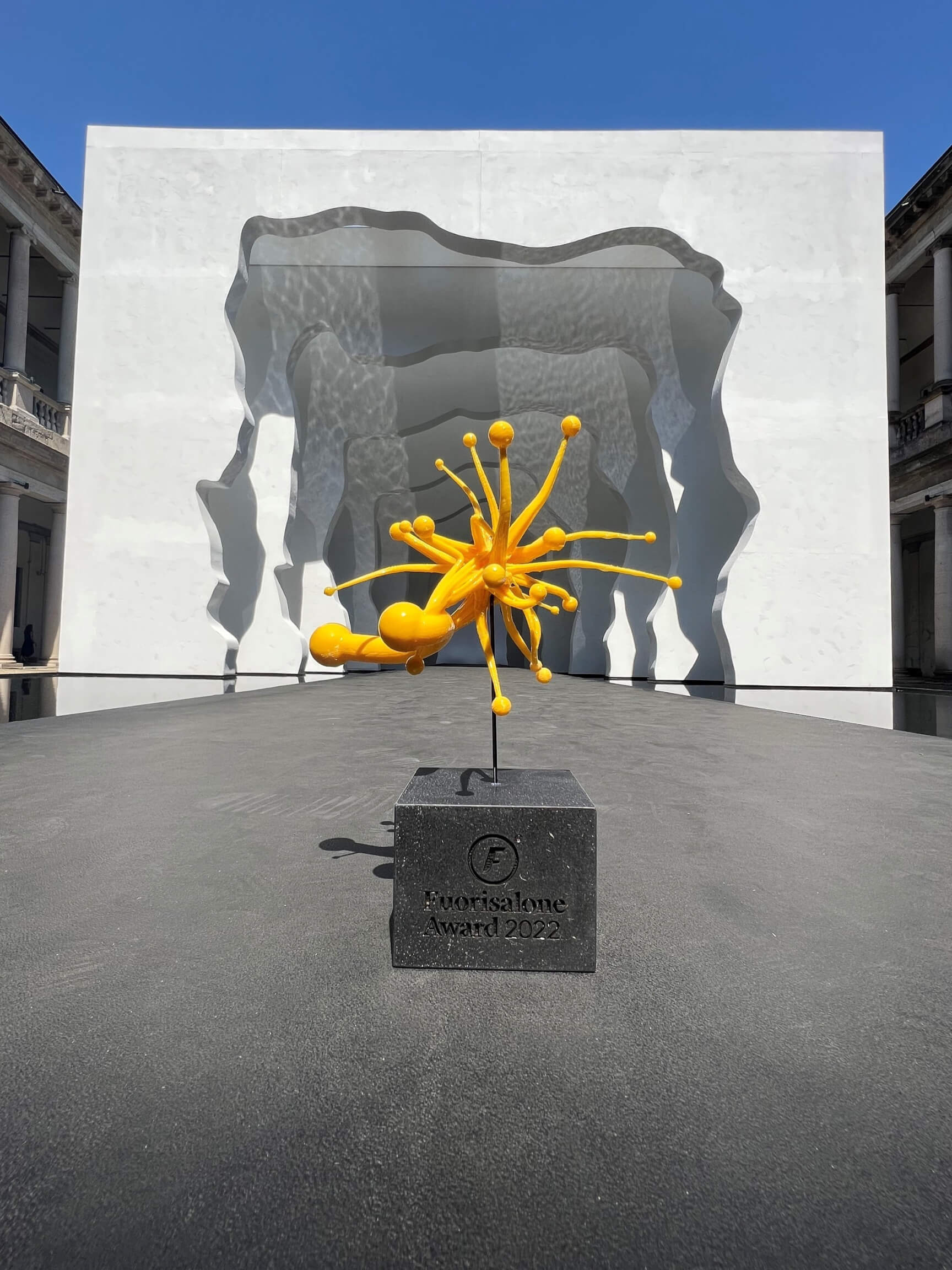 The trophy is a 3D representation of complex data relating to Fuorisalone and was created by Mauro Martino who is a digital artist and works as Principal Research Scientist at the MIT-IBM Watson AI Lab.
Specifically the printed prize is a network sculpture consisting of nodes and connections representing both physical and digital data collected through the Fuorisalone web platform.
You can see the Rock.01 sink in the image below to give you some idea of what the artist was going for with his Divided Lines tunnel.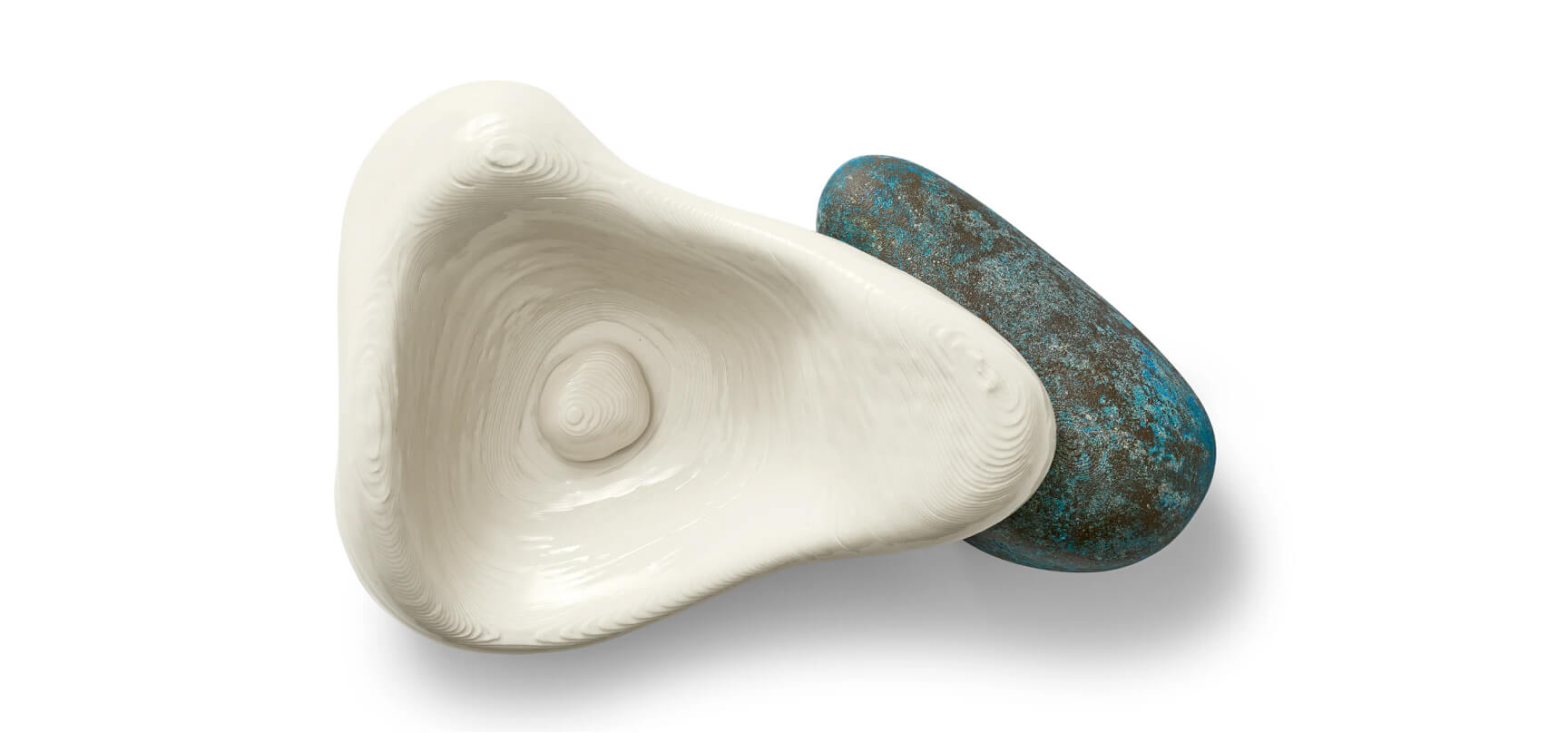 The original sink is in two parts, with one being 3D printed from vitreous china, and a companion made from hand-poured brass. The design signifies the union of new and old manufacturing techniques, both of which have been employed by Kohler over their existence since 1873.
The original Rock.01 sink was produced in a limited run, and sold out pretty quickly as you can imagine.
Were you present for Milan Design Week 2022?
Did you see any other fun 3D printed designs? Let us know in the comments below.