A Hungarian architect by the name of Krisztian Gora has been experimenting with ecologically friendly materials, and has turned his skills to building 3D printed homes for his chickens.
Instead of using energy intensive materials such as concrete, he has opted to use one of the oldest construction materials in the world – adobe, or loam.
Loam Sweet Loam
Adobe / loam has been used for thousands of years, and is made from mixing clay, soil, water and a binding agent such as straw or hay. Some of the oldest buildings in the world are made from these materials, and there is evidence that this material has been used for at least 7,000 years.
The material has traditionally been shaped into bricks, which can then be dried and hardened in the sun, which is why buildings of this type are popular in hot parts of the world such as Africa and the Middle East.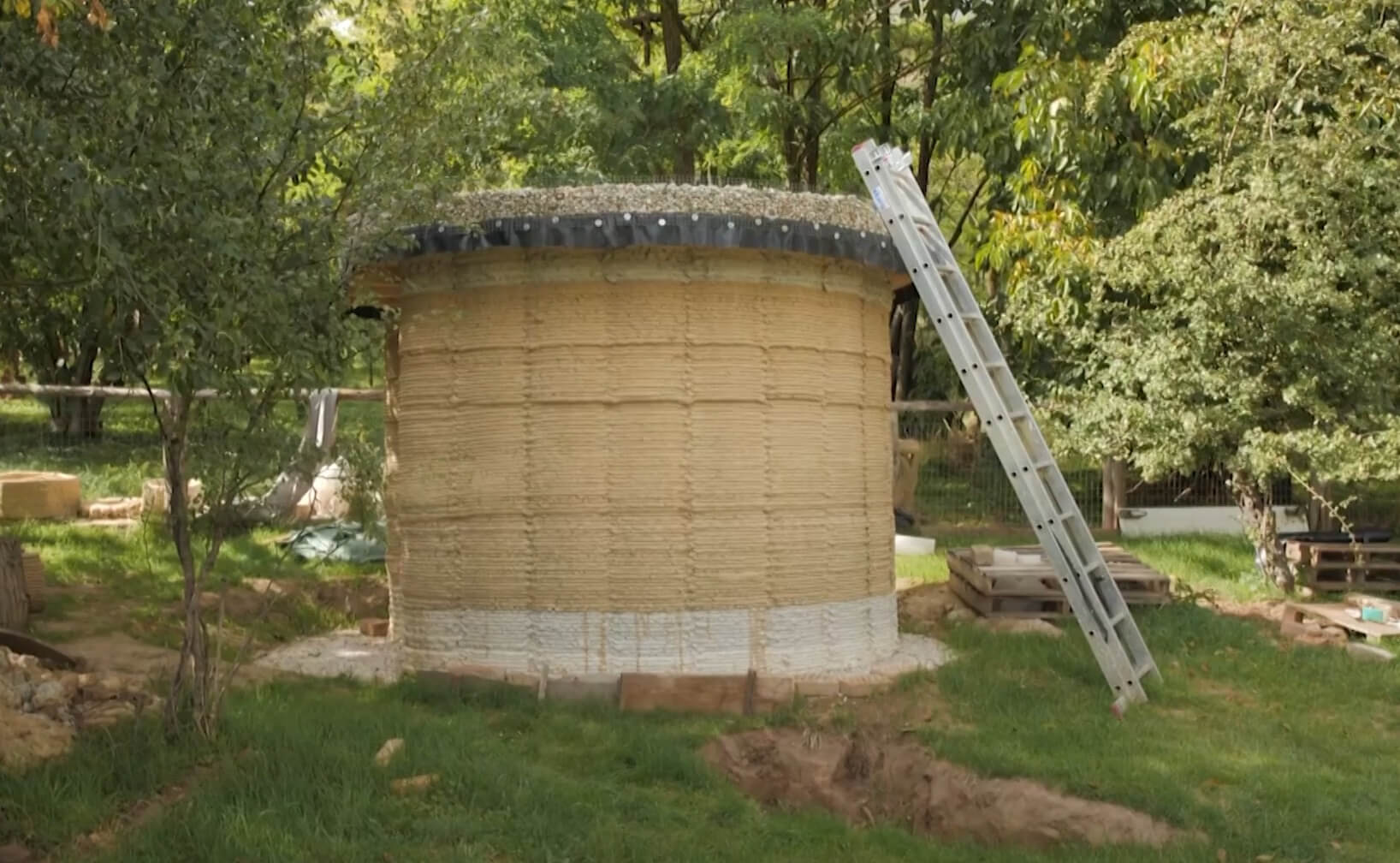 Thanks to the wonders of modern technology, namely a WASP construction printer, and the ability to process the loam into a printable slurry, the Hungarian architect has given the ancient process a modern spin.
"3D printing has long been experimented with for buildings – first I wasn't interested, because everyone uses concrete, and I believe in eco-architecture," said Gora.
"Why is it excellent to use loam for 3D printing? Because this material doesn't have to be created, you don't need to invest a lot of money into it. Unlike bricks, which need to be burnt, or cement which needs to reach 1600-1800 degrees Celcius in the production process."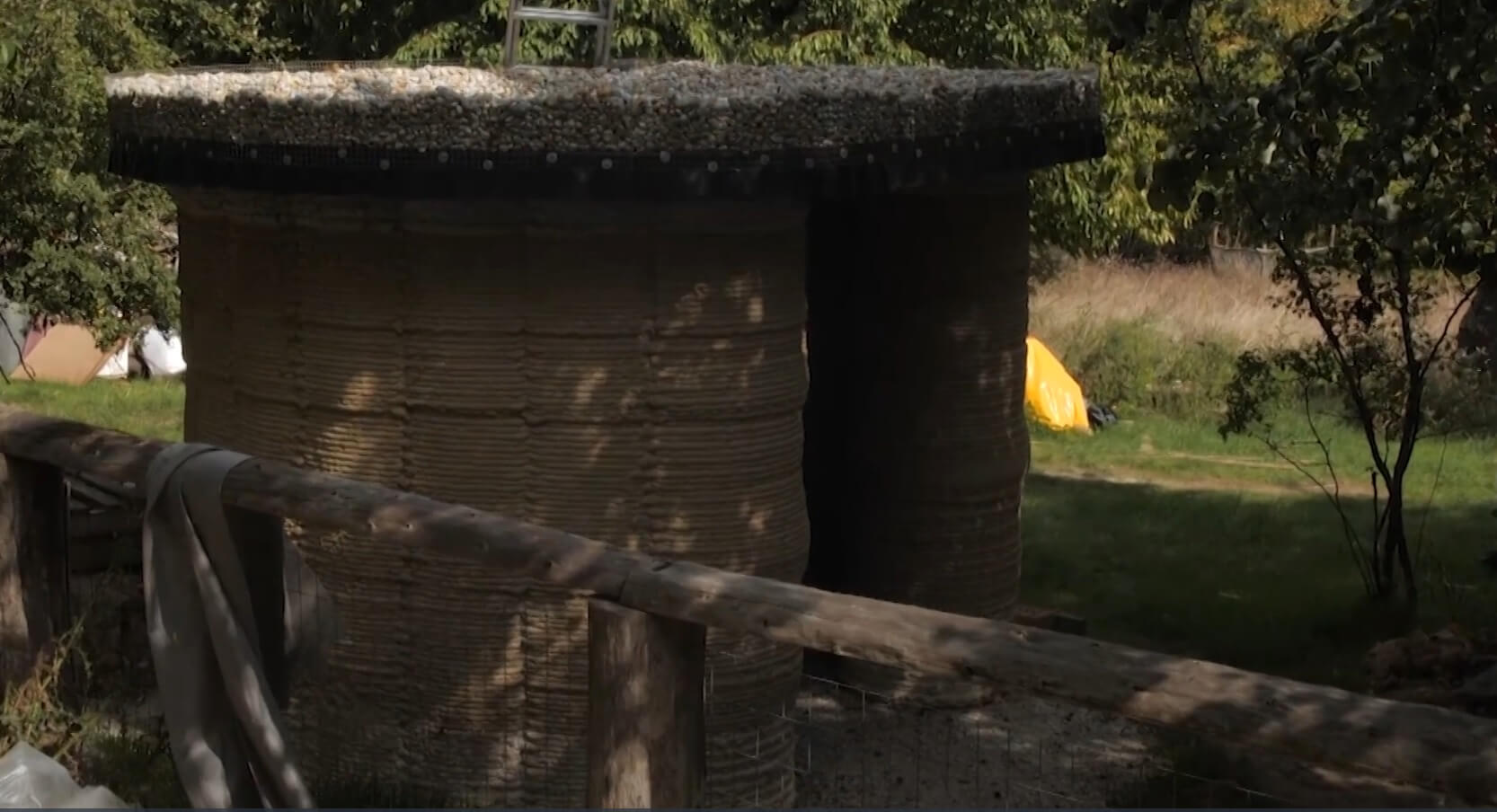 He's not wrong about concrete. It's the most widely used man-made resource in the world, and the second most used resource in the world after water. Concrete production accounts for up to 8% of global carbon dioxide emissions in the world, and the concrete industry ranks as the 3rd biggest contributor to global CO2 emissions.
It's a great building material, but it is not eco-friendly by any definition of the term.
In-Situ Resource Harvesting
Gora prefers a more natural approach to construction, preferring instead to harvest his materials locally, reducing the need to energy intensive mining, processing and transportation.
He simply harvests the resources on his farm, mixes them up, and puts them into his construction printer. There are additional cost benefits also, which are a point to consider when looking at the current energy crisis.

"The cost of modern building materials is going to be so high, that when you look at the options of either building from what's already here in the ground next to me, or spending an infinite amount of money to manufacture and ship the material here, you're going to tip the scales in favor of adobe buildings," he added.
"Young people are moving further and further away from being able to buy a house or build one – this is an alternative that is quick, affordable, and as environmentally friendly as possible."
The architect says that it's the first time in the world that anyone has printed a building with loam.
Gora plans to scale up from chicken coops and plans to start printing human coops in the next three years.
You can see the full original video report from DW at this link. All images are credited to DW.