Researchers from the Institute for Advanced Architecture of Catalonia (IAAC) have printed Spain's first additively manufactured house.
The small house has been printed on the facilities of Valldaura Labs, Barcelona, and differs from usual 3D printed homes as it isn't made from concrete or polymers, but from dirt, eggs and a whole other bunch of organic detritus.
Read on to know more about this locally sourced, near-zero carbon construction. And feast your eyes on the printed building in the image below.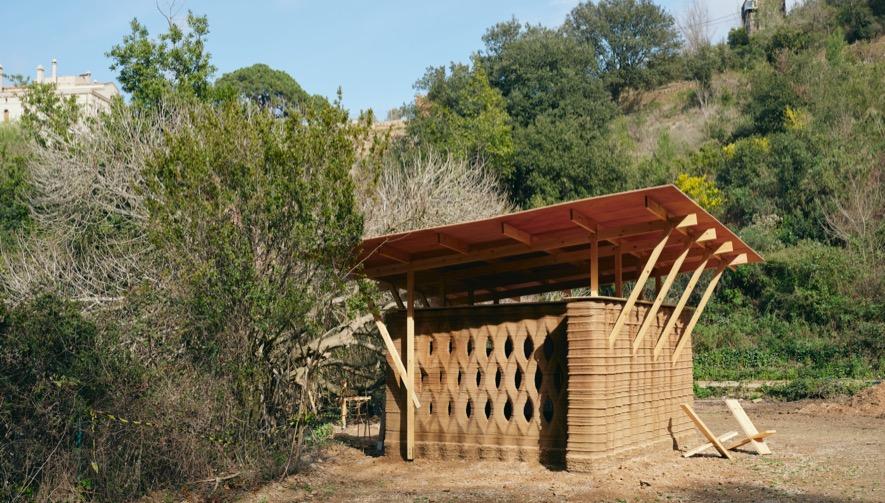 The project has been developed by the 3DPA (3D printing architecture) postgraduate research program at the IAAC. The goal of this course is to train architects and researchers for the future of construction and to explore the possibilities of 3D printing in this sector.
The building itself, named TOVA, is made from 100% locally sourced materials which include soil, enzymes and other additives to provide elasticity to the structure.
The foundation is made from a geopolymer, and the roof is made from locally sourced wood.
And the eggs? What of them?
The egg whites and other natural ingredients such as aloe are mixed into a waterproof coating, which is applied to the building to increase resistance against the elements. Most waterproof coatings in commercial products are oil-based, so it is interesting to see new solutions to the problem of the lack of biodegradability of items with traditional waterproof coatings.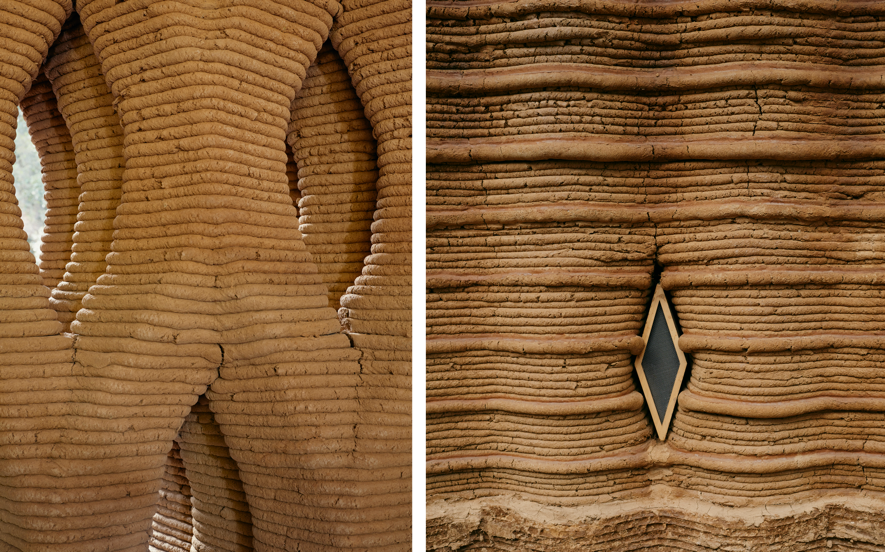 TOVA was printed with a crane WASP, in collaboration with WASP themselves, and the process can be deployed anywhere in the world, and can be finished in weeks with local labor and materials.
When we say that the building of TOVA was done with local materials, we really are not kidding. The researchers are calling the whole sourcing exercise as a "km zero" construction, because all of the materials were sourced within a 50 meter radius of the construction site.
This version of the building is built with Mediterranean climates in mind. It has a small volume to allow easy heating in winter, and expandable in the summer months to make use of its surroundings.
The walls contain cavities that permit airflow and allow great insulation to prevent heat loss in winter. The structure offers protection from solar radiation in the summer months too.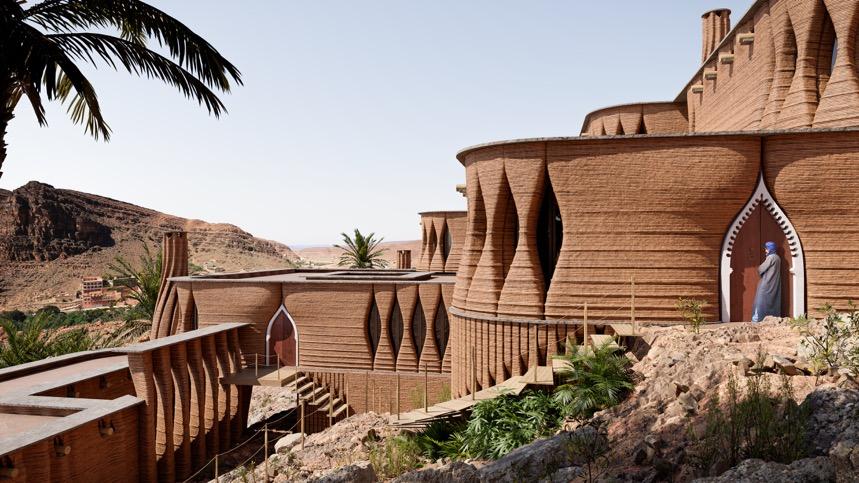 The concept is expandable and the researchers have other designs (like in the image above).
Given the reliability of local resources and labor, the researchers hope that the concept will be deployable for emergency situations such as refugee crises or housing in the aftermath of natural disasters.
You can read more about the ongoing work at IAAC over at their website, right here.