Aurora Labs is looking to commercialise its multi-layer concurrent printing technology after completing a testing phase. The company is now past the commissioning stage and is pushing the technology past their RMP1 Beta printer into a final, market-ready version. The metal printing technology distinguishes itself by being able to print multiple layers in a single pass.
The RMP1 Beta Printer boasts a print bed of 450mm x 400mm and can print parts with 10 times the volume of the earlier Alpha 2 test machine.
"The fact that the RMP1 Beta Printer is operational is a key milestone for the team. Developing and refining our technology has been long in the making and the RMP1 Beta Printer is now built and ready to go live," said Managing Director David Budge."We are transitioning from a heavy R&D phase with the RMP1 Beta Printer and we will now be able to move to a commercialisation and sales stage much more strongly with the technology we have developed."
MCP Attracting Potential Adopters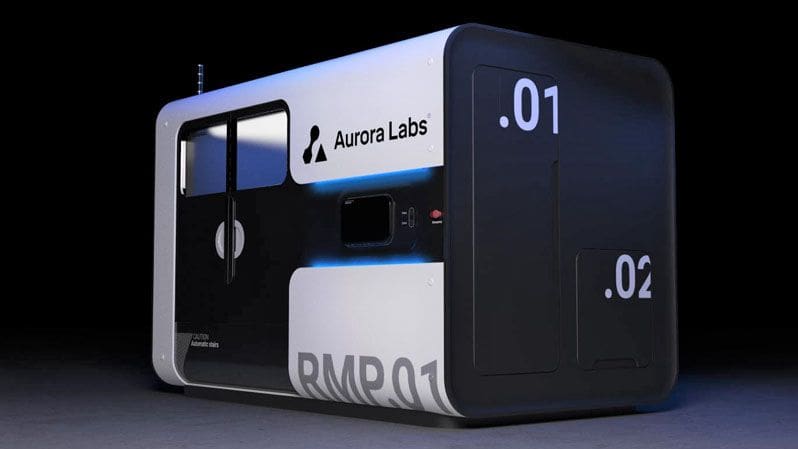 Aurora Labs is discussing the possibility of selling a multi-layer concurrent printing system to one of its industrial partners. They are also actively pursuing pre-orders for the final version of the production machines. This prospect has already attracted interest from notable customers like Swedish aluminium products supplier, Gränges AB.
The company is also making major changes to their structure as they shift from R&D to commercialising MCP. The company has designated Peter Snowsil as its Chief Operating Officer earlier this month, offering 25 years of technology-based executive, engineering and project management experience across Australia, Asia Pacific and the Americas.
Similarly, Aurora's AdditiveNow joint venture with WorleyParsons subsidiary Advisian Digital has been picking up steam. The firm is generating $185,000 in sales revenue and a $10,000 gross profit since its incorporation in December. They give out additive manufacturing services for oil, gas, resources and major infrastructure clients. It combines Aurora's 3D printing technology with Advisian's engineering expertise, to design and produce complex components.
Featured image courtesy of Aurora Labs.