While many of us took no real note of November 19th World Toilet Day, the engineers at SPARK architects were making waves with their novel new energy solution. The company's ludicrously named Big Arse Toilet also tackles the issues of hygiene and sanitation in rural India as part of the UN initiative to provide facilities to eliminate outdoor defecation by 2025.
Despite the toilet humor tones of the project's name, this is a critical issue. Poor sanitation is one of the major causes for deaths in low-income regions in several countries such as India. Another such issue is a lack of energy and power distribution. The easily transportable toilet turns waste into biogas which, in turn, provides energy. This effectively kills two birds with one stone.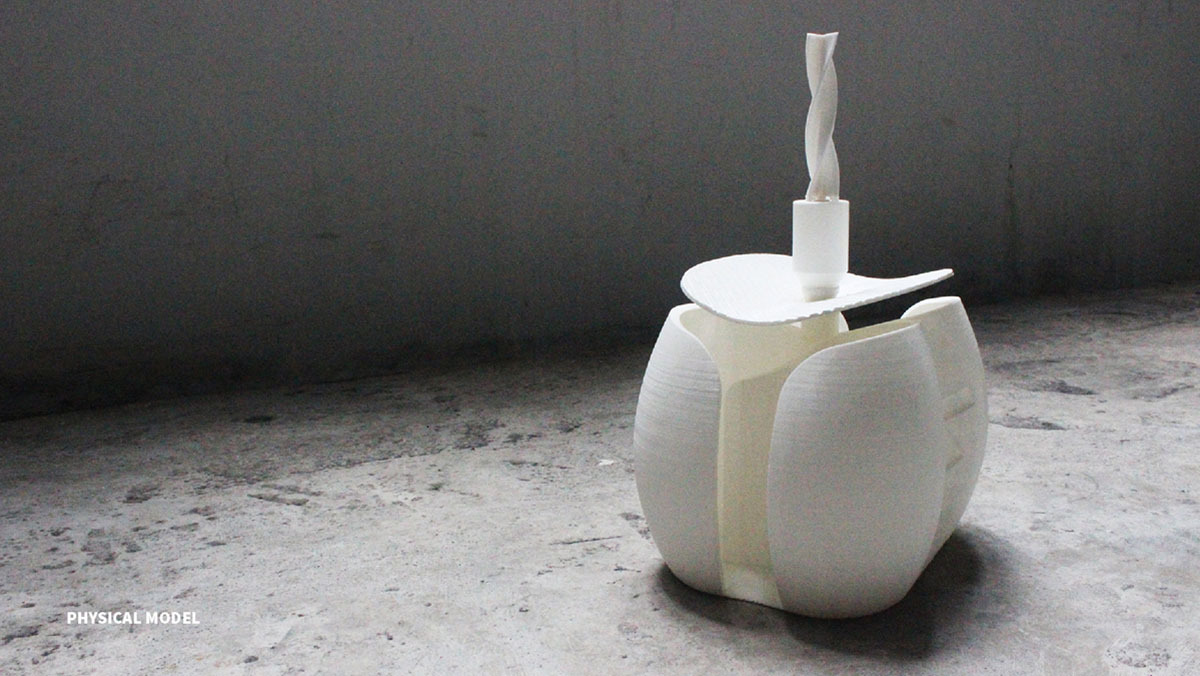 The entire printed design fits into any remote environment as they can fly it in via drone. The company states that, while they developed it for India, small alterations can make it fit any remote area such as impoverished areas of Africa. Since sanitation and power are still an issue for many areas of the world, this initiative is of great importance.
3D Printed Biogas Dome
The current prototype of the Big Arse Toilet is a cost effective construct of processed bamboo fiber and gum resin. Aside from the cost-saving, it also serves as a much lighter and sustainable alternative to the usual plastics and cements. The modules rest on top of a 3D printed version of a traditional biogas dome. The original biogas domes used human, animal, and vegetable waste to generate and store gas. This new 3D printed component remains underground using a CHP unit to create electricity from the biogas that emerges from waste.
SPARK printed the monocoque shell of the Big Arse Toilet with the toilet bowl and basin as a singular surface. This single print model greatly reduces the number of assembly components, making great use of design for printing. They also leave room for the localisation of the toilet to its own environment. The local designers can complete the exterior shell with a range of site-appropriate materials such as mud.
"The [project] has been developed to highlight the fact that not enough is being done to provide solutions for vulnerable individuals that are worst affected by lack of access to the level sanitation most take for granted. Our proposal could help prevent disease and assist in community development by lifting barriers faced particularly women in rural communities. The toilets were designed for India but could be used elsewhere in the world. We are in the process of applying for funding to further develop and engineer our own models and prototypes," said SPARK.
Featured image courtesy of SPARK, retrieved via archdaily.