This year's WorldSkills Competition was held at Soest, Germany, and featured a significant appearance from the Creality HALOT-ONE Plus at the additive manufacturing contest.
The event, held between October 13th – 16th in the German town aimed to raise the profile and recognition of skilled people, and show how important skills are in achieving economic growth.
It does this by holding contests in various disciplines as diverse as bakery, bricklaying, CNC, robotics, beauty therapy, and 3D printing.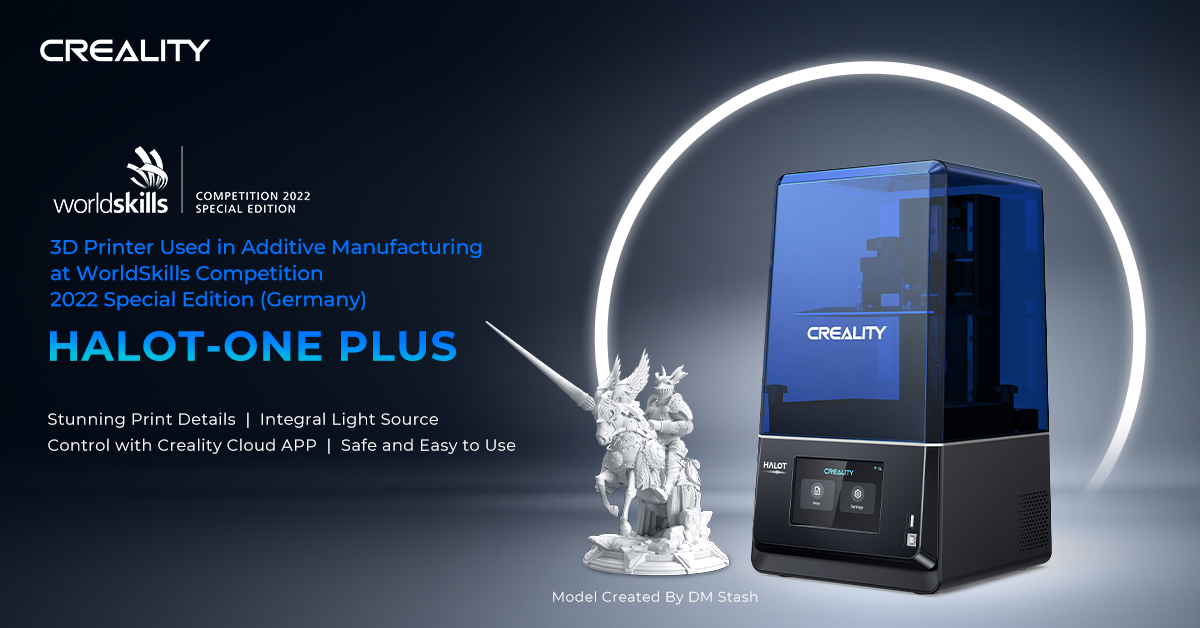 The competitors in the additive manufacturing segment were equipped with HALOT-ONE PLUS resin printers and UW-01 Wash & Cure stations thanks to Creality, who were Silver Sponsor for the event.
During the event, competitors used the software and hardware to rapidly verify and refine their designs before creating the desired end products, without any milling and turning.
That kind of drudgery was best left for the CNC contest!
As a world-class vocational event, this year's WorldSkills Competition stages 62 skill contests, including the newly-added additive manufacturing contest, which attracted passionate competitors from 4 major economies, namely, Germany, India, China, and Singapore.
About WorldSkills Competition
The WorldSkills Competition, also known as the "Olympics of Skills", is the most influential vocational skills competition, and is held worldwide every two years. It provides a global platform for young talents to show skill excellence and set new benchmarks.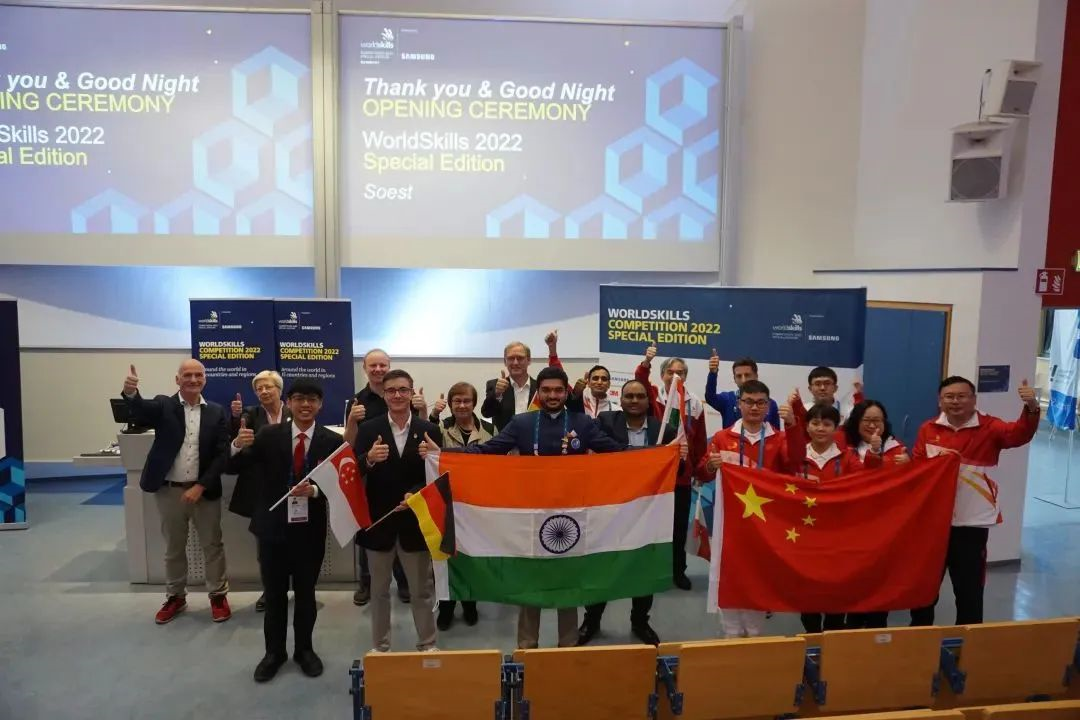 Photo: Competitors of the additive manufacturing contest
Due to the pandemic, the Competition this year was named "WorldSkills Competition 2022 Special Edition". It comprises 62 skill contests hosted in 15 countries and regions, and is ongoing between September and November.
HALOT-ONE PLUS Resin Printer
The HALOT-ONE PLUS printers provided for the event deliver state-of-the-art model details thanks to the MSLA 3D printing technology.
Its innovative integral light source boosts light uniformity to over 90%. The 4K LCD screen brings 0.04mm XY-axis precision. It is so precise, it can create micro-holders measuring just 0.1-0.3mm.
All of these features helped competitors to make strong and complex models of excellent quality.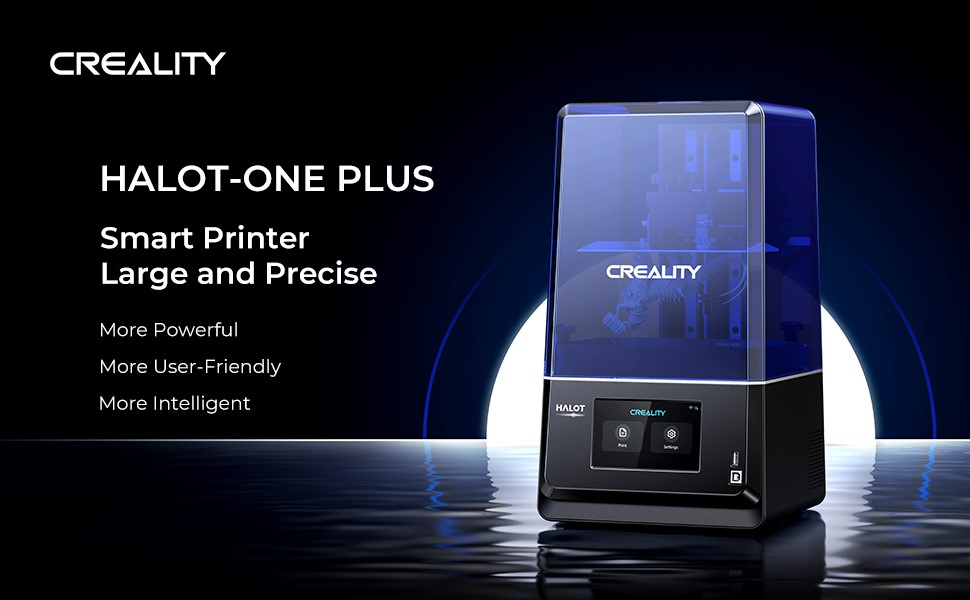 The HALOT-ONE PLUS is also capable of cloud printing. After being connected to the internet with the built-in WIFI, the printer can be controlled directly from Creality Cloud APP on a phone, or Creality Cloud Web on a PC. The cloud features support cloud slicing, one-click printing, and online monitoring.
UW-01 Wash & Cure Station
The competitors made use of the Creality UW-01 Wash & Cure station to ensure that their models were properly cured and free from residue during the contest.
For washing, it offers a 190x154x200mm container with an embedded propeller and a basket kit. It rinses the resin residues off the prints automatically by using alcohol.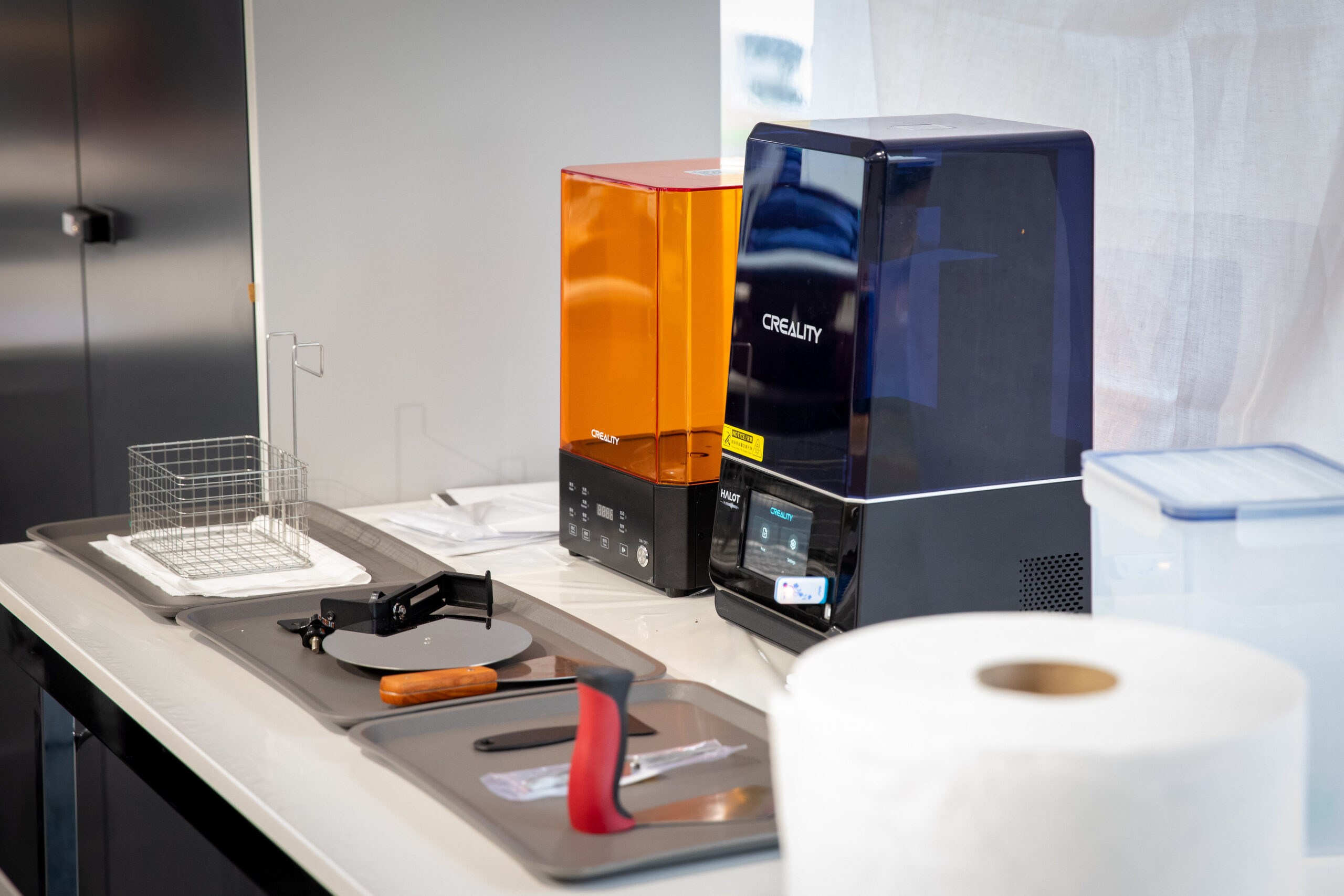 For curing, it casts intense UV light from 18 LEDs onto a turntable. With a little spin, the curing is completed automatically.
The WASH and CURE modes can be set up and swapped swiftly, which is exactly what you need when on site at a hackathon, or other contest where time is of the essence. The UW-01 makes resin model post-processing a breeze.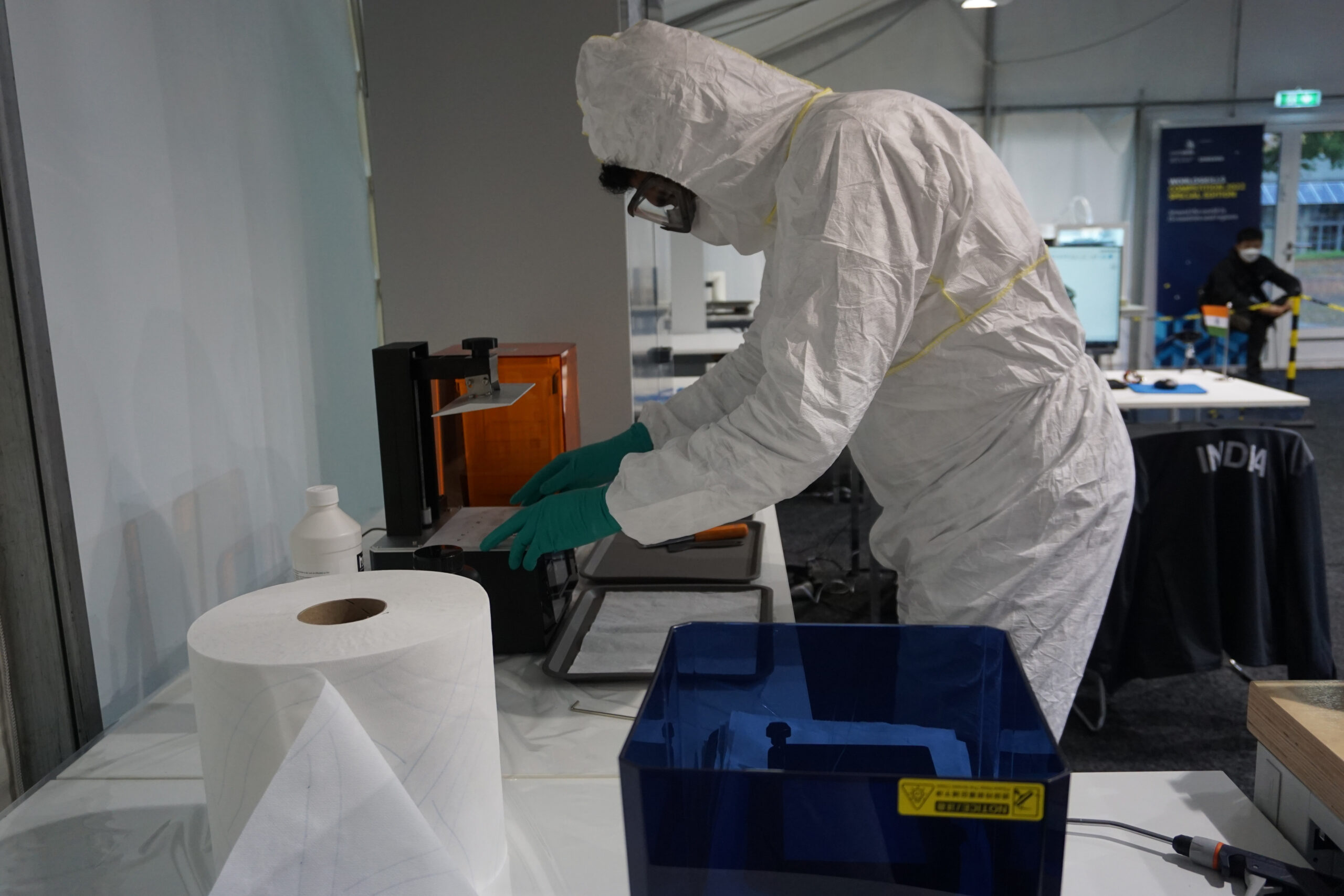 In the future, Creality will sponsor more additive manufacturing competitions, so as to spread the gospel of 3D printing and let more users tap into its power.
Creality will also be spreading their gospel at this year's Formnext 2022 event at the Messe Frankfurt Exhibition Centre, Germany.
The company will be located at booth number A21 in Hall 11.1.
To learn more about their range of products, customers in the United States can visit the official Creality Official US Store here.
For European customers, the Creality Official European Store can be found at this link and those in the UK can head on over to the Creality Official UK Store right here.