We see a lot of metal and concrete printing in the construction industry (mostly concrete), and rarely get to read about use of plastics in construction, except for the occasional story on using plastics as fillers in concrete.
Well, if you are an architect with an appreciation of thermoplastics and the forms permitted by 3D printing, then there is good news for you, as German company UNIKAT.railings has launched their line of 3D printed plastic railings.
The startup has teamed up with Hans Weber Maschinenfabrik GmbH and University of Applied Sciences in Münster to become one of the first startups in Germany to employ large scale plastic printing in construction within the country.
Each printed piece is at least 1 x 1 meter in size and is adapted to the installation situation together with the client using a 3D web configurator. The configurator is available at this link, and you can also see what that looks like in the pic below.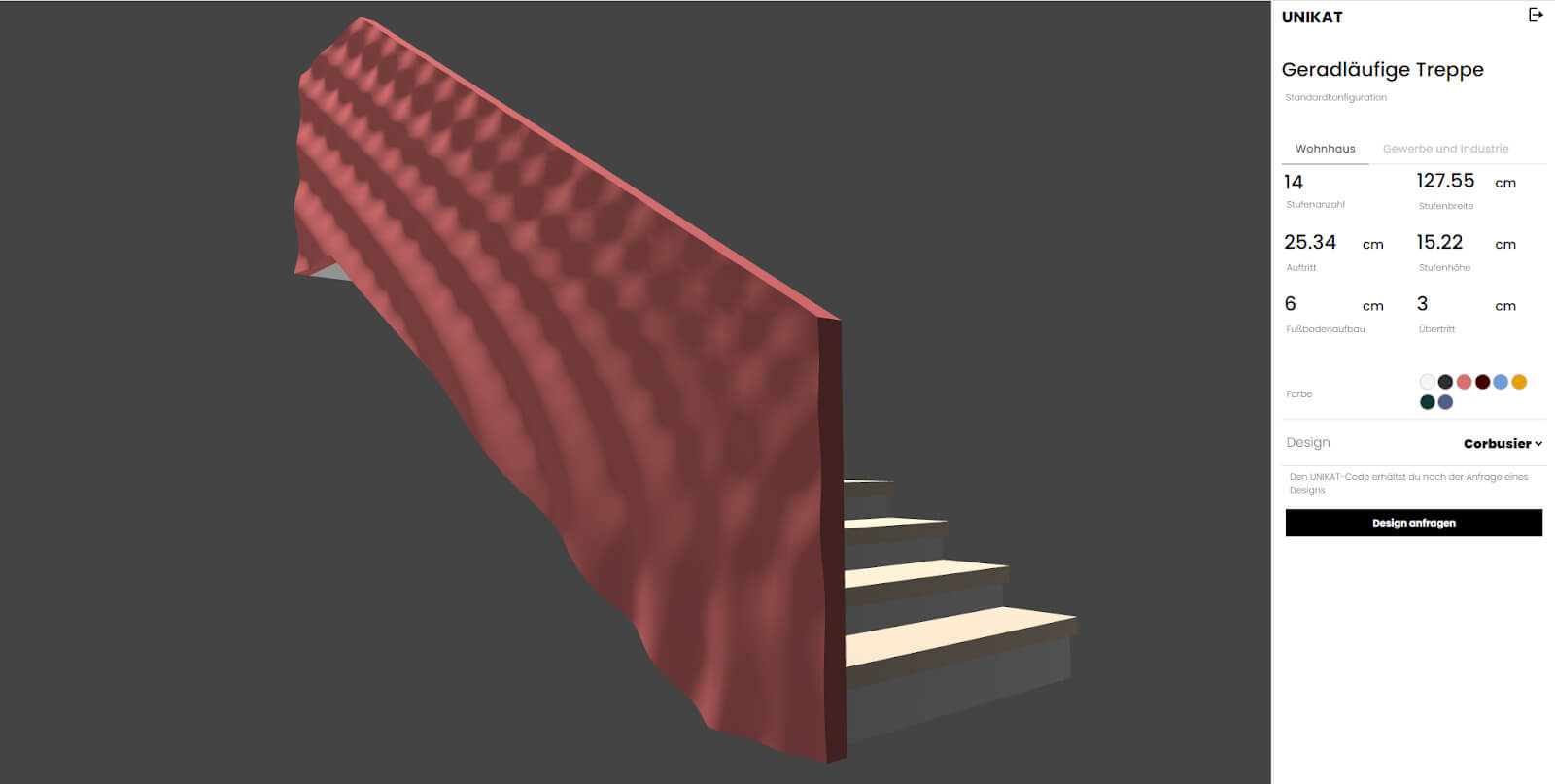 On the configurator, potential customers can select from a variety of printed patterns, and input the dimensions of the stairs that they would like to fabricate a railing for. Dimensions include step height, width and the usual parameters required for designing banisters such as this. According to the company website FAQs section, railings for straight stairs are available right now.
If you know how big your stairs are, then the configurator will output the 3D design on the screen as soon as you enter the parameters. Of course, for those wishing to go beyond the configurator, UNIKAT says that you can upload your own template too.
The stairs are printed with the Hans Weber machine using thermoplastic, and the surface finish can be completed to customer requirements.
Of course, when you're walking up stairs leaning your body weight onto a railing like this, you want to be assured that it is up to the job and it isn't going to fail, with you falling over the side.
The company reassures customers via the FAQs that guaranteed safety is the most important factor, and that their railings are backed by standards and certification that comply with each country's regulations.
So what are the benefits of having a printed plastic railing?
Speaking from experience as a former balustrade maker (many moons ago), making railings, banisters and balustrades from metal is a labor intensive process, and to manufacture geometries similar to the UNIKAT railings would be even more time consuming.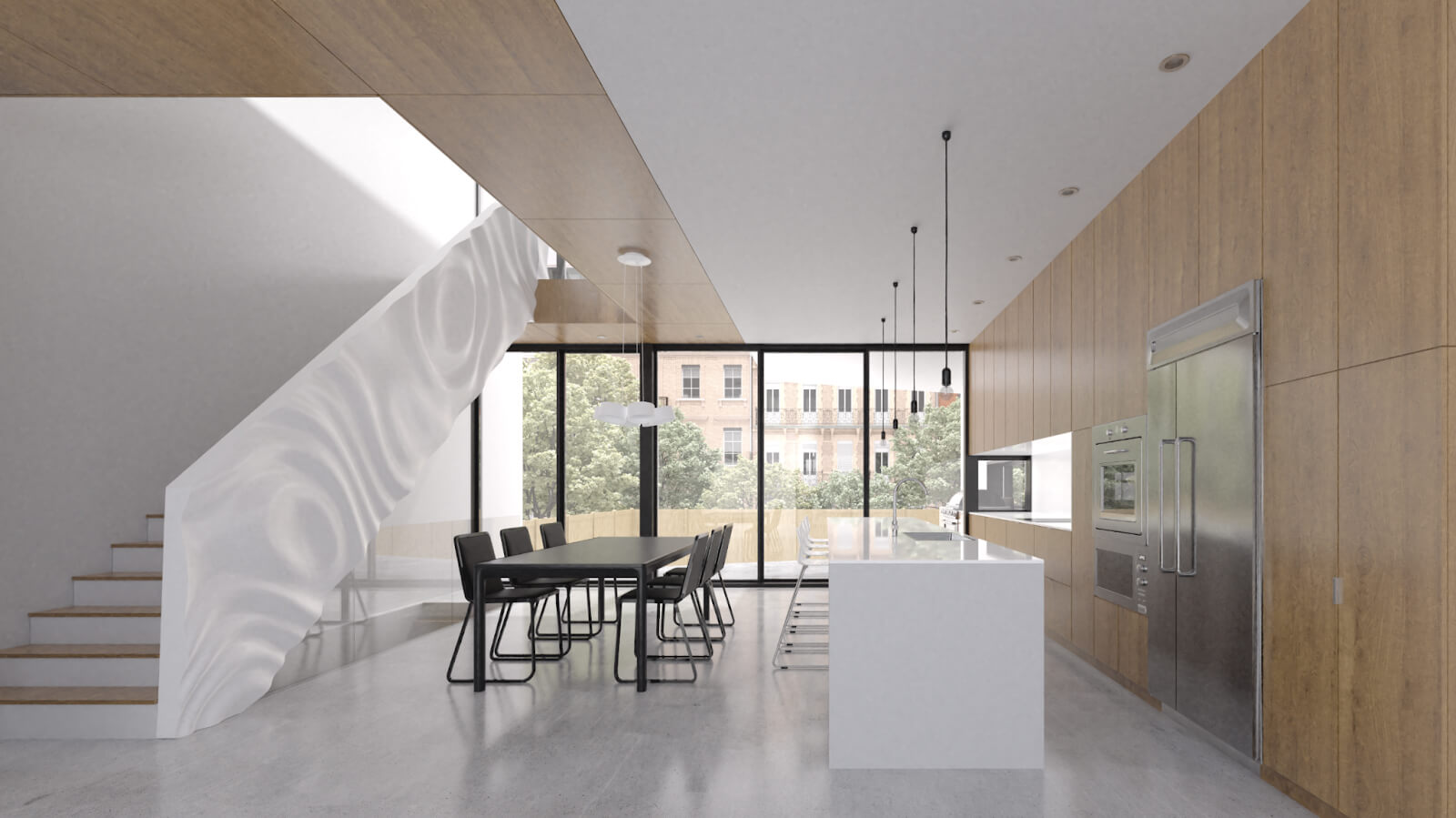 So aside from the customisation permitted by the configurator and 3D printing, it is cheaper and faster to manufacture these railings when compared to traditional methods. And it's even faster thanks to the large printers from Hans Weber.
Additionally, according to the company website, the more efficient manufacturing allowed by the 3D printing offers a 90% increase in CO2 efficiency, which is a nice little bonus.
If you'd like to read more about UNIKAT.railings, order a fancy banister for yourself or just play around with the configurator, then head on over to their website at this link.