Looking for a new innovative method, tennis racket specialist Unstrung Customs teamed up with Ogle Models on a fully customizable tennis racket handle. The resulting design allowed them to produce a customizable, weight-balanced handle at much faster speeds than traditional manufacturing. The SLS-based method also allowed them to maximize robustness and weight, providing a precision grip for tennis players.
Producing the handles with selective laser sintering gave the companies the ability to streamline production from two weeks to under 72 hours. Another advantages of the new process has been that of cost-effectiveness and availability. Players can easily request copies of a handle or its other variants and the manufacturers can supply them in record time at low costs.
The company states on its website:
The Unstrung Printed Grip Pallet System allows you to apply any grip shape & size pallet on to any racket. For example, you can have a Babolat grip size 3 that will fit a Wilson racket. Or a Wilson L2 pallet that will fit a Head racket. The options and combinations are endless.
Weight-balanced 3D Printing For Sports
Previously, Unstrung Customs would develop the handles with a traditional manufacturing method and fill them with polyfoam. Now, the company has switched to SLS, and foregone their traditional molding process. The weight-balance they achieved owes to the internal lattice structure of the 3D printed handle. Weight-balancing can be crucial for modern sports equipment, giving 3D printing an advantage over traditional manufacturing methods. 3D printing is very efficient at creating optimized internal structures for better aerodynamics, weight-balance and also to improve strength.
Adapting the design process for additive manufacturing has brought an additional advantage.
The pallets (2 halves that when combined form a handle) now lock into one another. This new locking mechanism means there are no 'gaps' on the sides of the pallets anymore.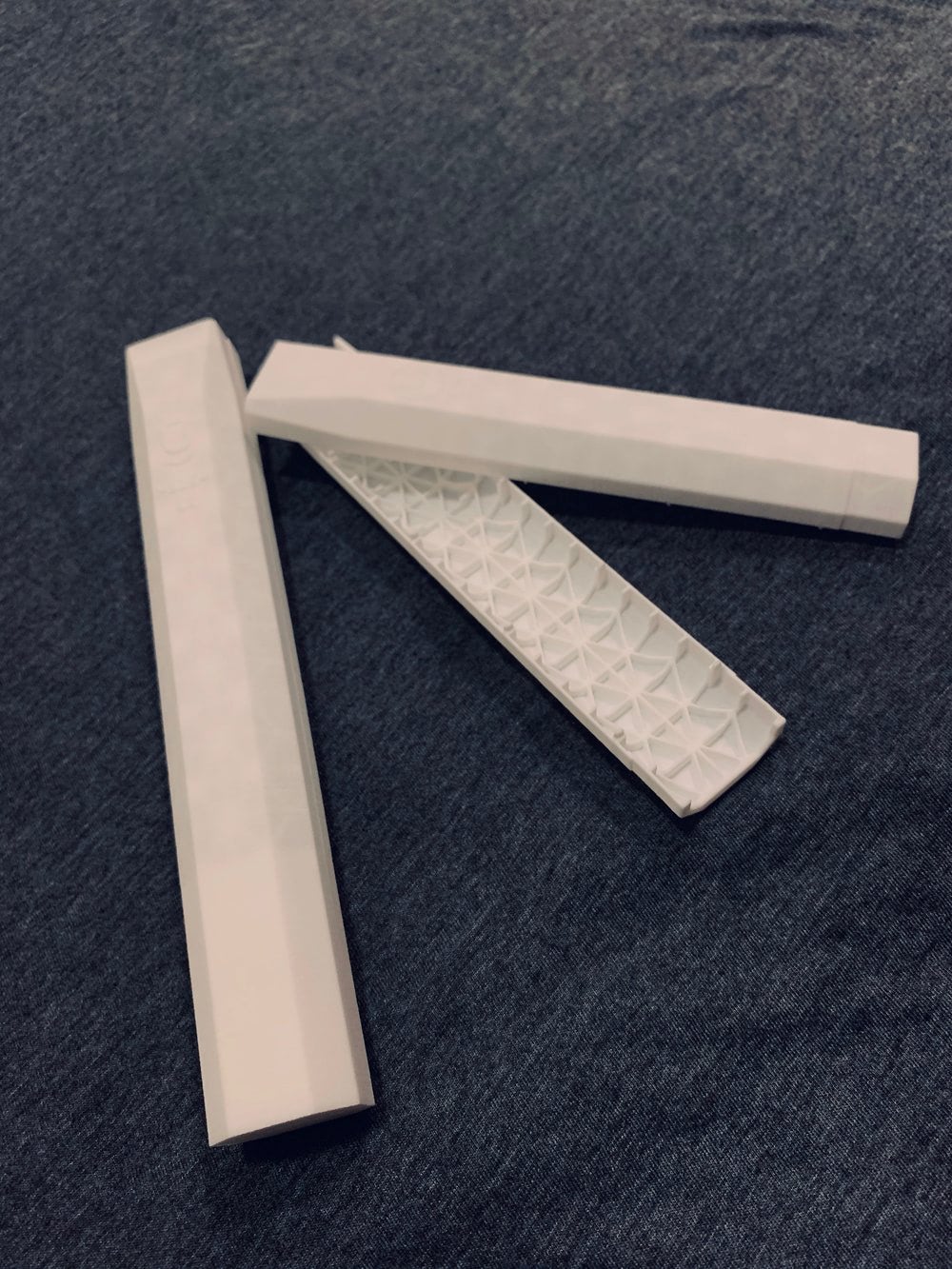 Featured image courtesy of Ogle Models and Unstrung Customs.