A Dutch company by the name of 3D-Robotprinting has been manufacturing some pretty big and interesting things with their roboprinters, including a wind tunnel and a train simulator (the latter being used as a teaching aid for train crews).
These are not your average printed things that we read about all the time, so let's have a look at what they're for and how they were printed.
Wind Tunnel
The first big and interesting thing is the vertical wind tunnel, which was manufactured for TU Delft's faculty of aerospace engineering.
The entire wind tunnel took roughly 128 hours to print with polypropylene mixed with glass fiber thermoplastic composite material.
The ring on the bottom, according to 3D-Robotprinting, consists of 8 parts that took 4 hours per part, and the bell at the top exists out of 12 parts which took 88 hours combined.
The parts were then plastic welded together, and the ring was polished to a high quality finish, which is fairly critical in fluid dynamics experimentation. The result was a tunnel that gave superior acoustic performance with very little turbulent air, again, laminar airflow being important in a wind tunnel.
You can see the vertical wind tunnel in the image below.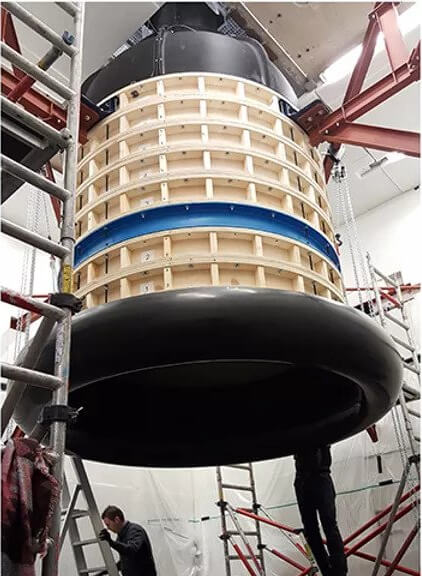 Wind tunnels are fairly labour intensive to build at the best of times needing curved structures and high quality finishing, so building one practically automatically in 128 hours is not bad at all.
Train Simulator
Vehicle training simulators are not simply screens with a bunch of controls on to represent the controls of the vehicle. The higher the fidelity of the simulation environment, the higher value from a human factors and ergonomics perspective. It familiarizes them with the real thing a lot more effectively.
3D-Robotprinting manufactured a single seat train simulator (below), and an entire room for multiple simulation activities. These simulators were ordered by Utrech-based civil engineering company Movares, and they are useful in training train drivers in operations, new procedures, and new routes, to name just a few uses.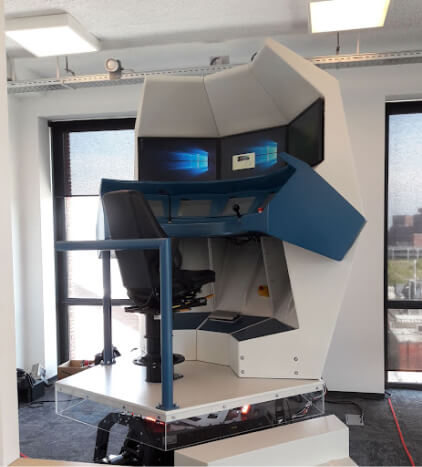 The simulator structures were also printed with polypropylene mixed with glass fiber, which the company prefers due to its robust strength and relative ease of post-processing.
In the case of the simulators, the post-processing involved plastic welding, sanding, painting and polishing.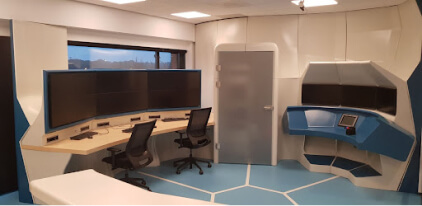 These projects have been printed with a granule extruder mounted to a robotic arm, with the extruder being provided by another Dutch company, Bloom Robotics. Their extruder system was used to deposit material in the train simulators at a rate of between 3 to 5 kg/h.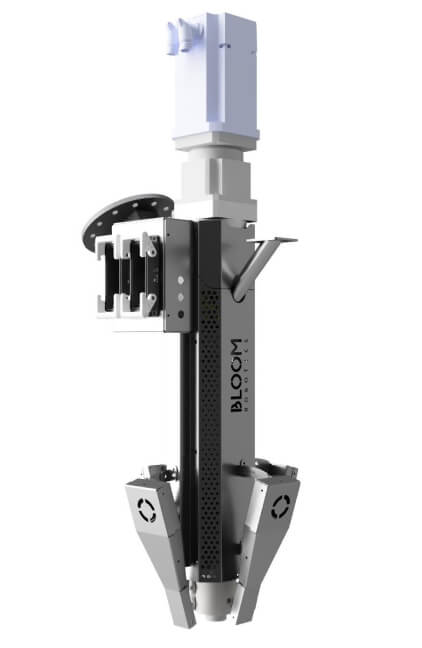 If you'd like to see more of 3D-Robotprinting's other large format plastic prints (or if you need something huge printed yourself) then head on over to their website over at this link.