Premium desktop manufacturer FlashForge is due to make a set of major debuts at CES 2018. The company will introduce 4 different machines at the event. The new models are the Guider IIS, the Adventurer3, the Creator3 and the Explorer Max among other announcements. The new machines cover a whole range of varying expertise from standard prototyping to jewelry and dentistry.
The 51st International Consumer Electronics Show will run from Jan 9th to Jan 12th, 2018. It's an exciting time for the company as rarely do we get to see any entrant in an exhibition announce this many items. Especially considering that it's the first major electronics show of the year. FlashForge will be presenting at North-hall booth number 8304.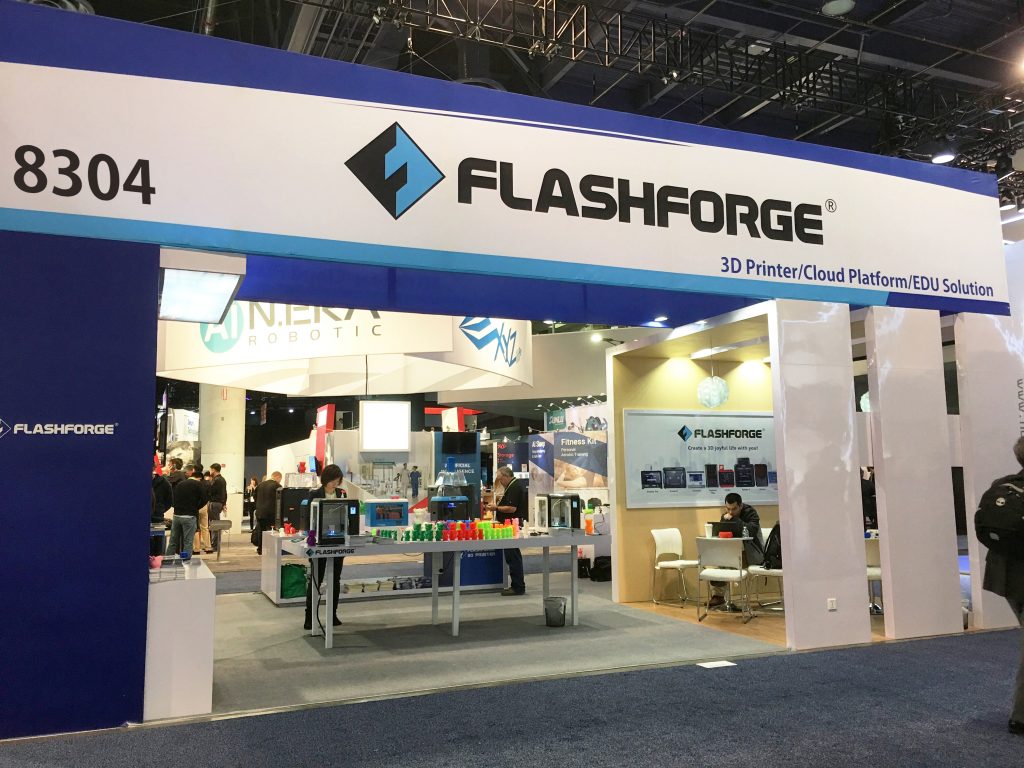 FlashForge's New Models
Creator3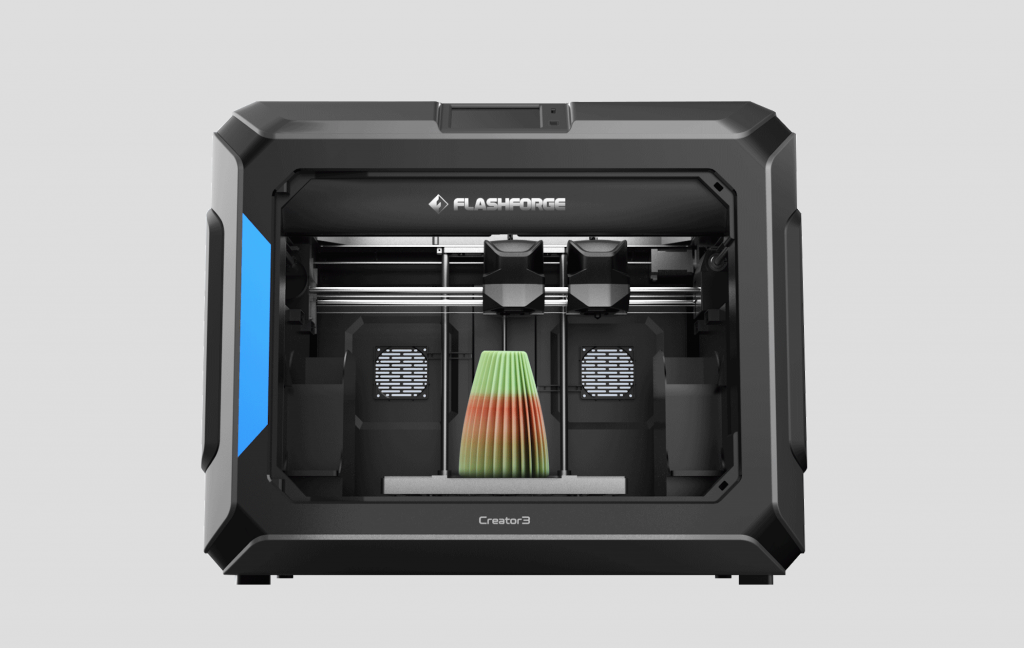 One of the most exciting machines the company is debuting is the Creator3. FlashForge have taken all they learnt from their StarPrinter and implemented their findings into the structure of the Creator3. The new printer houses an independent dual-extruder system and a removable/heatable platform. It can work with a whole range of materials such as ABS/PLA/Nylon/PVA/Flex/TPU/TPE/HIPS.
Adventurer3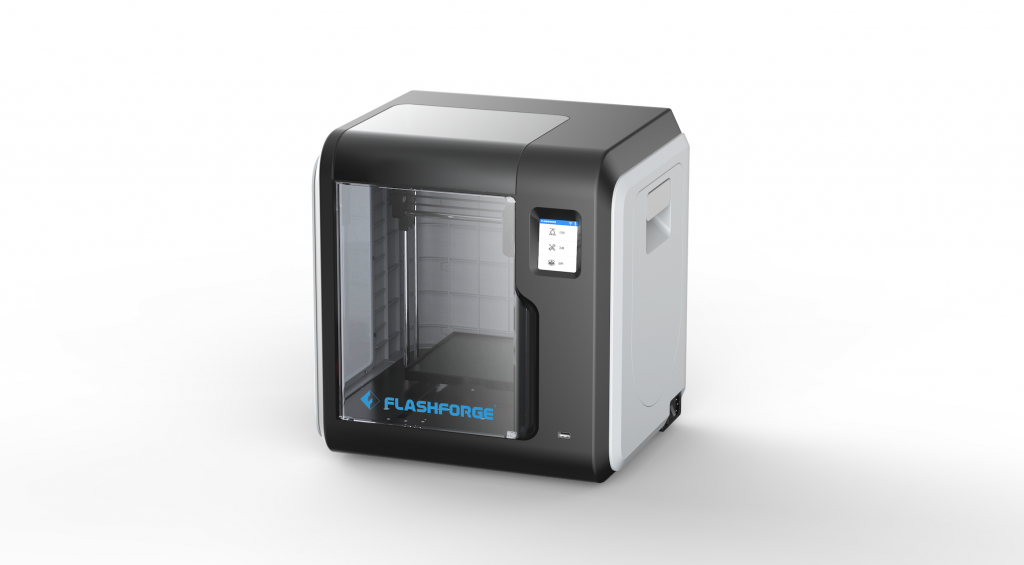 The Adventurer3 is a machine that was met with rapturous applause at China Educational Equipment
Exhibition. It's easy to see why considering it's sleek design and range of amazing features. On top of that it is also user-friendly for beginners and can be a valuable teaching tool. The Adventurer3 has a removable nozzle and removable/heatable build platform. It makes use of a cloud print function, allowing users to control their processes remotely.
Inventor IIS and Guider IIS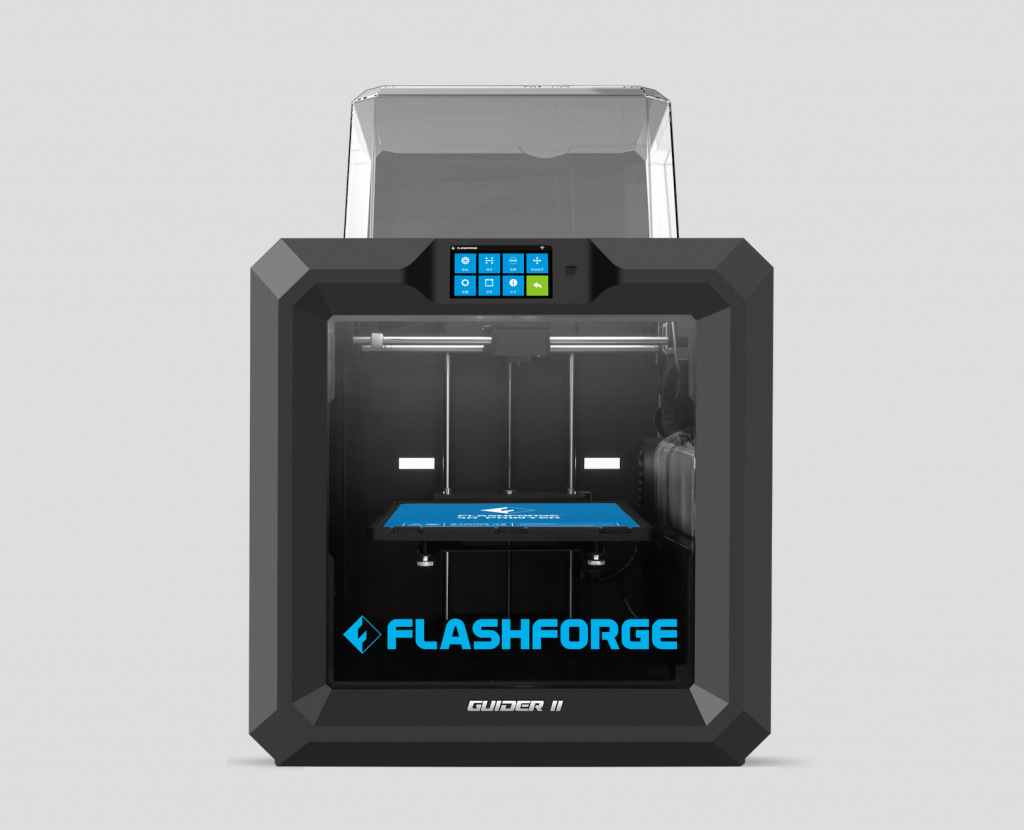 Both the Inventor IIS and Guider IIS are meant to add to their respective series while preserving what made them great in the first place. The Guider IIS maintains the light weight and durability of its predecessor while playing up the role of a large, industrial printer.
Similarly, the Inventor IIS builds on the inventor but emphasises ultra-quiet design and elements that add user-friendliness. These new elements include filament run-out reminder, safety door, a built-in camera for Monitor real-time printing status.
Explorer Max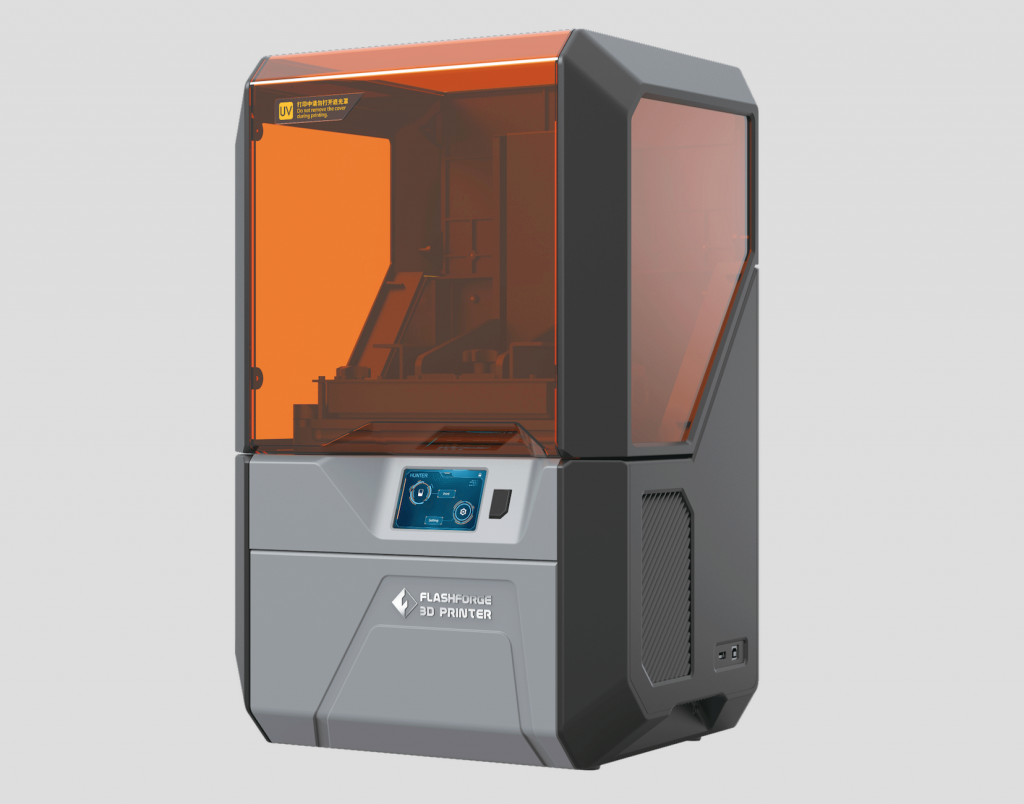 The Explorer Max is the product of FlashForge's foray into LCD and light-curing technology. As the name suggests, the Explorer Max delivers larger build volumes than its predecessor (192 x 120 x 200). However, it does this while keeping the same device size and reducing the rate of graphics deformation. The new line features resin supplementation during print process and automatic regulation of resins. The Explorer Max is ideal for jewelry design and dentistry but it can also do much more.
While these 4 machines are great on their own, they will be present among even more items. FlashForge are also showcasing other machines like the Hunter and Guider II (not to be confused with IIS). Clearly, they will be a force to be reckoned with at CES.