The Covid pandemic has shown a spike in output from home 3D printing enthusiasts and industrial bodies alike. Many online designs suffer from a common feature however… they take several hours to print.
An engineer at GE has found a possible solution by stripping back the idea of what is needed in a facemask design, to print a design that can be manufactured in just 15 minutes.
Mark Fuller, at GE Additive, normally spends his work days designing 3D printed components for various industries including aviation, space and automotive.
Recently he has been inspired by recent global events to try applying his knowledge to assisting with the fight against the coronavirus. And so far his minimalist design has won the approval of some big players, including the US Navy.
Let's take a look at the design in a little more detail.
Fuller seems to have concluded that the basic elements of a typical mask are: the face seal, some structure, the filter unit, plus something to attach it behind the ears.
It seems that a lot of the structure on a typical filter mask is a redundant, if Fuller's solution is anything to go by. As you can see in the image below, the 3D printed structure serves multiple purposes while removing much of the structure from traditional designs.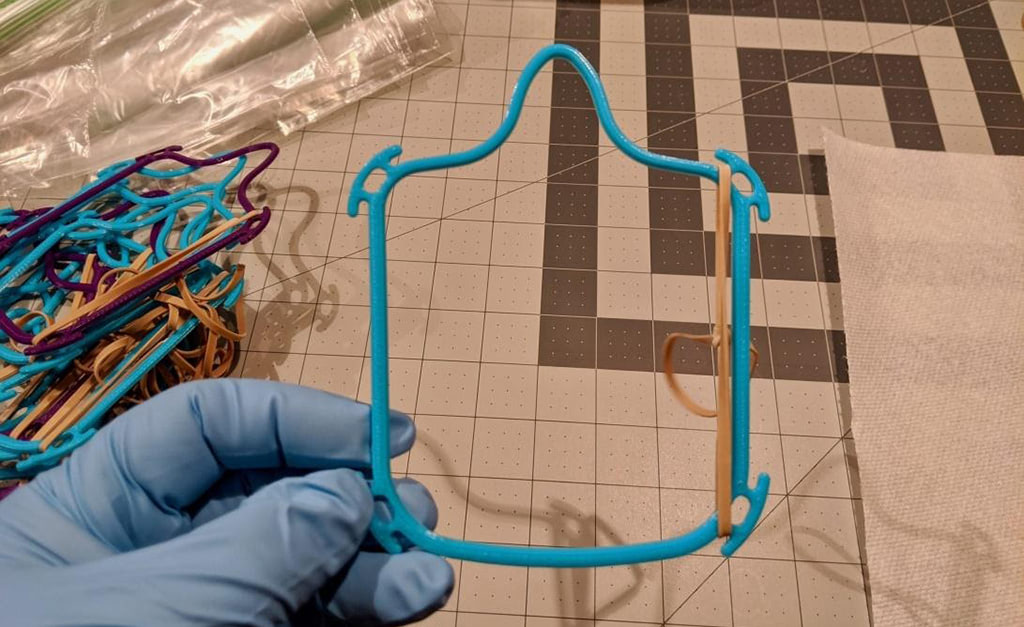 The frame, costing just 9 cents in materials, is designed to accept any fabric that can be used as a filter. The efficiency of the filtration will naturally vary according to material selection.
Rubber bands (or strings) hold the frame against the wearer's face and hold the fabric in place.
Due to the simplicity of the design, it can be manufactured with a multitude of processes.
"I designed it in a way that you can take the same core geometry and go and injection mold them or go and laser cut them," said Fuller. "What machines are not being utilized for production today can be used to help save lives."
While not capable of N95 levels of protection, the The National Institutes of Health has deemed the masks as "suitable for community use against the coronavirus" and the US Navy has also found value in the rapidly manufactured items.
Along with GE, the sailors and marines have helped to churn out tens of thousands of the masks in April alone. The Navy has found the most preferable results by using a piece of cloth as a filter, combined with 4 elastic bands.
"The GE face mask design gives us a way to immediately provide protective gear to our sailors and Marines anywhere there is 3D printer available — including aboard our ships and submarines, as well as with our expeditionary forces," said Liz McMichael, additive manufacturing integrated program team lead for the U.S. Navy.
"It was fantastic to have a design that afforded us the opportunity to rapidly respond to this urgent fleet need."
Fuller has posted his original designs online, and since then the maker community has offered feedback and made their own modified designs.
You can see one such evolution in the image below. This variant, named the "HensNest" was designed by University of Delaware, and features an extra plastic strip to create a structural form for the fabric. This design also takes only 10 minutes to print. This example uses a HEPA filter sheet from a furnace.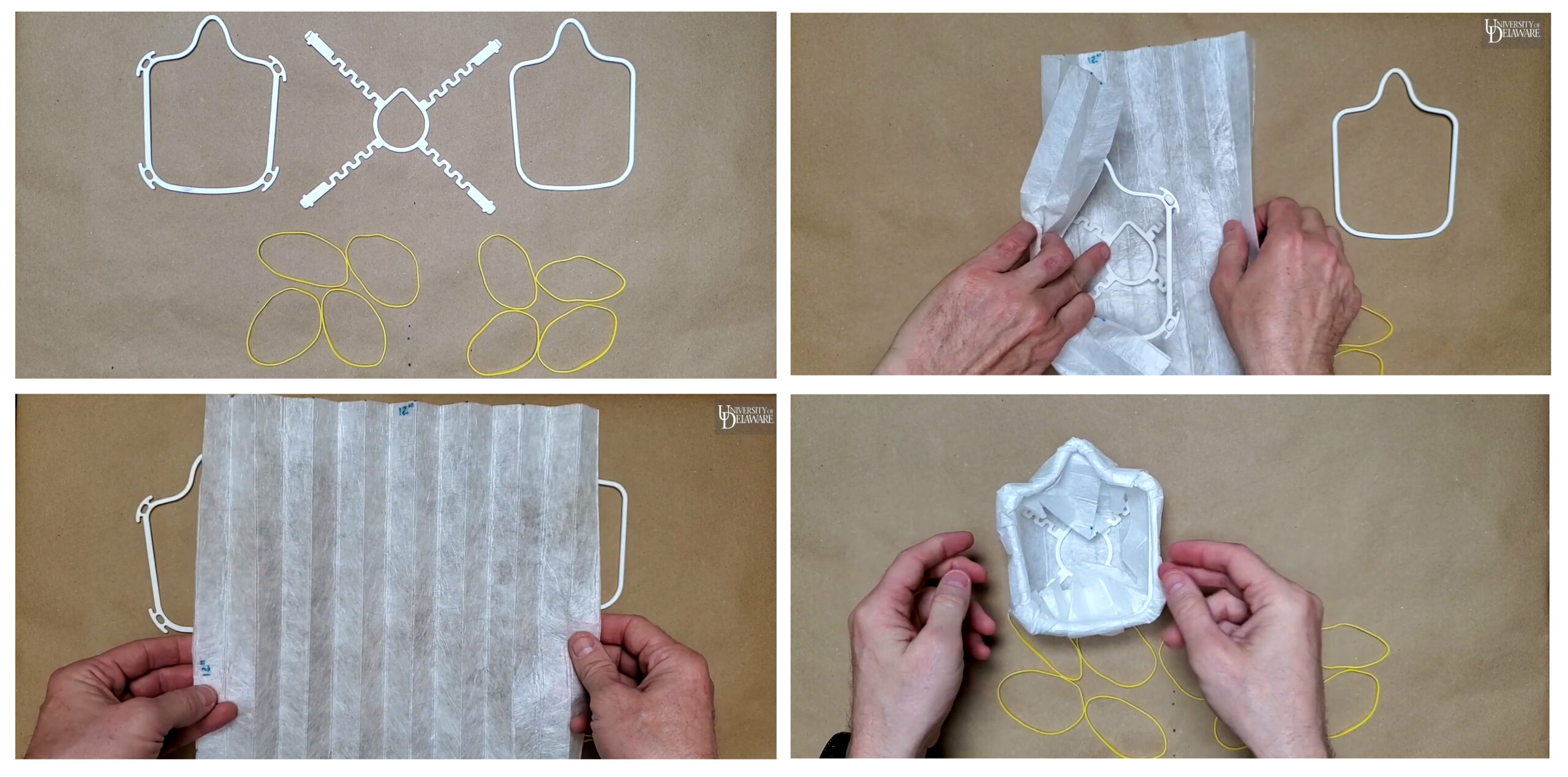 Assembly Instructions
You can see the full video of the HensNest assembly below.
So, there are apparently lots of happy customers with this type of design, and best of all, it's completely open source. As if that's going to stop anyone. It's a very simple design!
So where next for 3D printed masks? Higher filtration capability, lower cost and faster manufacture are the drivers here, and of course the need to provide PPE to frontliners.
So let's see what comes next. One thing is for sure, the traditional face mask and ventilator industries are going to have to change how they do business after all this is over. N95 masks are already pretty cheap. Will someone find a better and cheaper method of manufacture during all this mask-focussed innovation? Maybe.
Image credits: GE Additive and University of Delaware