The Dutch city of Eindhoven has been a haven for 3D printing applications for quite a while. This is especially true of construction printing, with the city experimenting all sorts of architectural concepts. From plans for community housing to bicycle bridges. Now, the city has opened up the first house 3D printing factory in the world, organised as a joint venture by a consortium of various European companies.
Weber Beamix and BAM Infra are the main leaders of the project, opening the facility on January 15, 2019. BAM is a Dutch multi-billion euro construction company while Weber Beamix is a leader in construction, materials and supplies. A collaboration with the province of North Holland is also underway, consisting of the printing of four bicycle bridges. The house 3D printing facility is already firing on all cylinders with quite a few projects under its wing.
A Leap Forward For Construction Printing
The various companies dubbed the facility "a commercial industrial location for 3D printing concrete components for construction". The partnership consists of Bekaert, Witteveen+Bos, Technische Universiteit Eindhoven and Van Wijnen groups. As expected, TU Eindhoven is also a major player in the dealings. Bas Huysmans of Weber Beamix stated that "we're at the point where we can 3D print in a commercially sustainable way."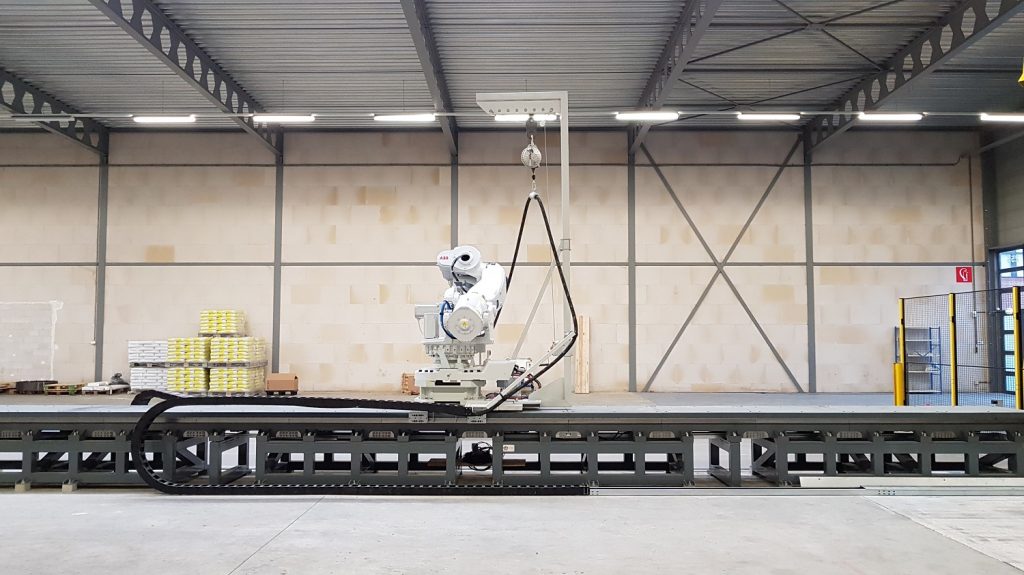 On their website BAM Infra state that they will enable individual serial production with increases in design freedom for construction printing. The new method requires less concrete to achieve the same results as the print robot only adds concrete where it's crucial. This decrease in concrete also lowers CO2 emissions and without the need for a formwork, there's no waste. Furthermore, the entire process runs faster with a lower margin of error.
The facility is already up and running with several projects in the print queue. This includes houses for the Milestone project and applications within BAM's current projects.
While the consortium is very enthusiastic about the factory, they do have future ambitions and predictions about construction. They believe the factory to be an interim step in the grander eventuality where houses can be printed on-site. For now, however, contained facilities with easy to control moisture, temperature and outside influences are easier to manage.
Featured image courtesy of nu.nl.