A new set of formulae appear to have cracked the code on efficient concrete 3D printing. While 3D printed concrete has been around for some time, it is an inconsistent method. To remedy this, Professor Akke Suiker developed a string of codes that helps define what happens during concrete printing. Using this code, engineers can construct walls and other structures with better consistency.
Concrete printing gets significantly more difficult due to the how quickly concrete solidifies. Often times, one layer hardens before the other makes it on top. This can create inconsistencies in and cause the wall to collapse or buckle onto itself.
It's unsurprising that TU Eindhoven have come up with a relevant solution to 3D concrete printing. The university has undertaken a concrete printing project of their own, in conjunction with the Royal BAM group, printing out a bicycle bridges in the Netherlands with their own personal construction-grade printer. This was the same printer that Suiker used validate his equations using the Finite Element Method.
Developing Better Construction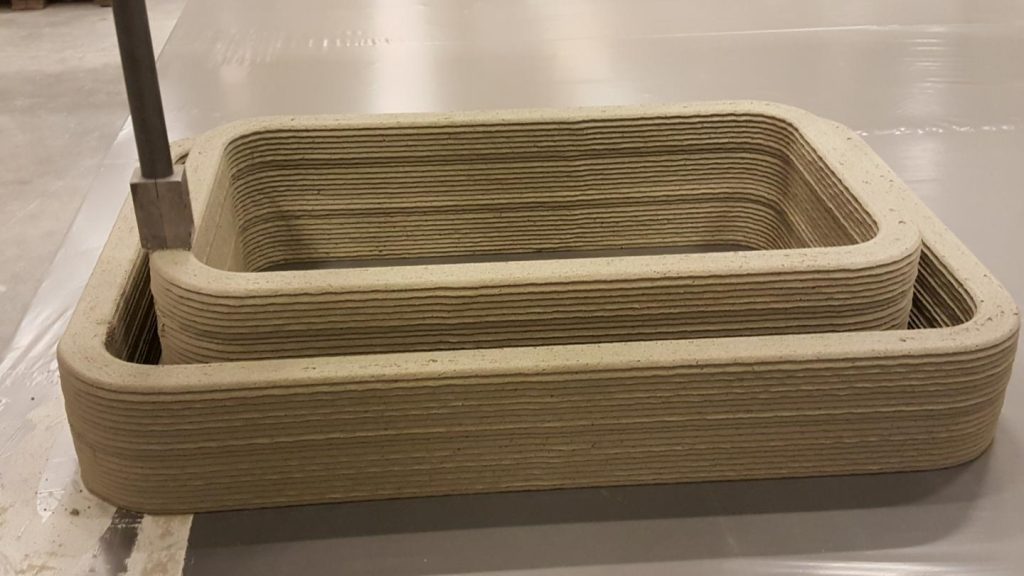 So how did Suiker and his team develop this new code? The researchers first came up with a few types of failures in the structure of concrete. They narrowed these down to two: plastic and elastic buckling. They then measured these failure types in relation to types of walls (i.e. free, semi-supported and fully clamped walls). The researchers used the data to derive a few mathematical models.
Comparing the data in relation to speed of printing and the rate of solidification in concrete gave them a workable set of conditions for building concrete. Finally, Suiker factored in potential imperfections in the 3D printed wall and their influence on buckling and collapse, completing the model. This led to the code that takes into account all these factors when it's building up a wall.
Suiker will be presenting the findings of the research at a seminar in the University of Cambridge in March.