Volvo Trucks has been using 3D printing for various parts of its production process, applying the technology to tools, jigs, fixtures and a lot more. In particular, 3D printing has become a staple of their New River Valley (NRV) plant, the hub for their manufacturing activities in America. The implementation of selective laser sintering has aided the company in creating new cost-effective single-piece components.
Volvo Trucks, like many other automobile manufacturers, is taking advantage of 3D printing for lower costs, inventory expense reduction and design improvements. The company spent years researching 3D printing technology and fine-tuning its application. Now, they have over 500 additively manufactured components in use on their NRV shop floor. The parts themselves are printed at the Volvo Innovative Projects lab at the Dublin facility.
One stellar example is their new one-piece diffuser. This component is part of the paint atomizer cleaning process and is normally quite costly. However, due to design for AM combined with their in-house 3D printing facility, Volvo saves over $1,000 per part while eliminating the need for a multiple-piece component. The company also produces spare parts, so components can easily and quickly be replaced, should damages occur.
Volvo & Additive Manufacturing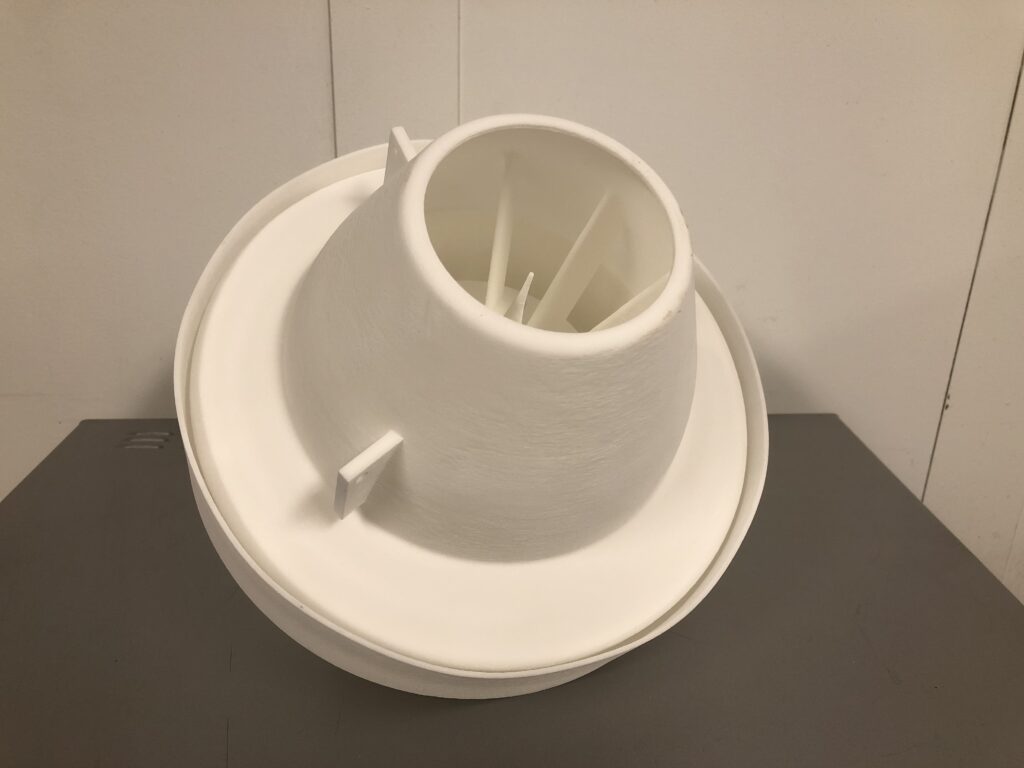 The company's various subsidiaries, like Volvo Trucks and Volvo CE, have been using 3D printing for a while now. "We are supporting customers through the life cycle of their equipment," says Jasenko Lagumdzija, Manager of Business Support at Volvo CE. "It's especially good for older machines where the parts that have worn out are no longer made efficiently in traditional production methods. Producing new parts by 3D printing cuts down on time and costs, so it's an efficient way of helping customers."
Volvo Trucks alone 3D prints:
Roof seal gauges
Fuse installation platens
Drilling fixtures
Brake piston gauges
Vacuum drill ducts
Brake valve fitting gauges
Hood drilling fixtures
Power steering adapter holders
Luggage door gap gauges
Luggage door pins
This mode of production adds value for customers as well. Volvo CE, for example, produces and sends spare FDM parts to customers who require them, allowing the company to produce on-demand. As Annika Fries, Aftermarket Branding Manager at Volvo CE puts it: "We do a lot of quality assurance – the 3D parts have the same specifications and go through the same process as the original, and get the same warranty, so customers can be confident they are getting a genuine Volvo approved part."
As a major car manufacturer, Volvo's use of 3D printing for both plastics and metal components is indicative of the economical and convenient solutions additive manufacturing provides.
Featured image courtesy of Volvo Trucks.