Photocentric has just debuted its latest large-format LCD printer, operating with a build volume of 510mm x 280mm x 350mm. The LC Magna is a successor to the Liquid Crystal Pro, surpassing its print speed. The company is also positioning this new machine as a production device, particularly pushing it for the dental, model-creation and optical industries.
While the LC Magna offers a large build area, it also balances this with a high resolution. This is thanks in no small part due to the 4K Ultra HD screen and 50 micron average accuracy. It also offers quite a bit of speed, with a rapid curing time of 3-8 seconds, with a print speed of 13.3 mm per hour. Additionally, it has multiple options for layer thickness, offering 25, 50, 100, 150 and 200 microns.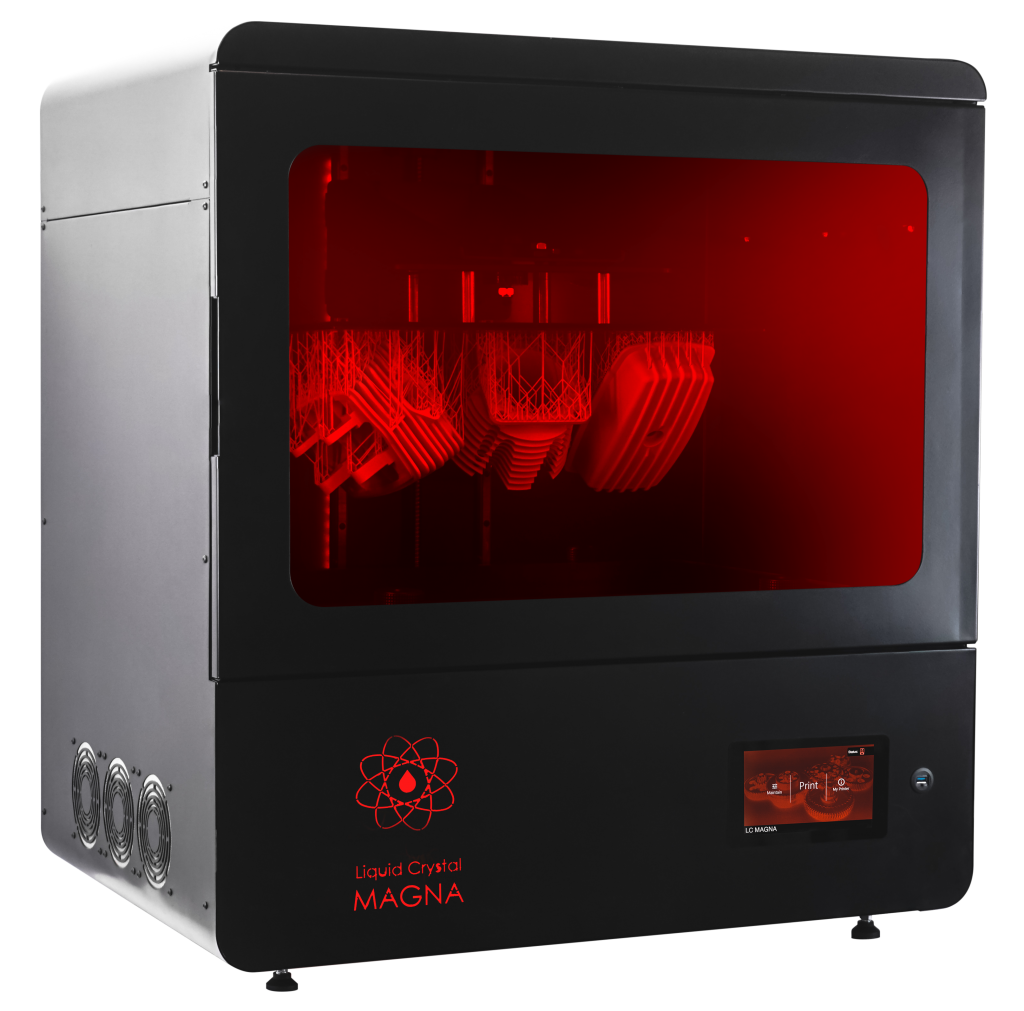 While the printer is not their largest to date (that honor goes to the LC Pro), it offers more layer thickness options. The LC Magna is also easy to use regarding materials handling. It features a vat with pouring spouts and depth gauges to accurately fill and survey it. It also has multiple connectivity options and comes with certain materials included.
Liquid Crystal-based Printing
The printer is available for pre-order now and will begin shipping in June 2019. It may be of particular interest to certain industries like dentistry and health care appliance production. In a comparison on their website, Photocentric states that the LC Magna can produce 36 pairs of glasses or 46 to 80 dental aligners using its standard build area.
Even more stunning it can produce both these products within 2 hours. Even more impressively they state that each dental arch costs 1.07 Euros. The company states that "The LCD Magna is designed to perform flawlessly every time to maintain a consistent level of mass manufacturing for every industry".
While the printer itself is £10,995, it clearly presents a very versatile set of functions and the cost per unit could definitely be worth it. The printer offers high resolution and a massive build area even for a large-format LCD printer, so it will definitely find its place in many different production environments.
Featured image courtesy of Photocentric.