Local Motors has recently formed the LM Industries Group with the express purpose of altering the way transportation works. Their goal is to disrupt the industry with all sorts of new methods of production and communication, like crowd-sourcing and 3D printing. The ambitious project has netted them a fair number of high-profile partners, such as insurance provider Allianz.
LM Industries, located in Bay Area, is a technology-enabled manufacturer centred on mobility products. They have two main divisions, Local Motors and Launch Forth. Local Motors accounts for developing vehicles that function as the first highway-ready, 3D-printed cars, plus an electric, autonomous, 3D-printed mass transit vehicle known as Olli.
On the other hand, Launch Forth is really a social networking platform focused on crowdsourcing projects. It develops projects proposed by the Launch Forth community and company partners. This includes a modular logistics vehicle as well as an unmanned cargo system presently in development for that U.S. Marines.
LM Industries Group's Disruptive Transport Concepts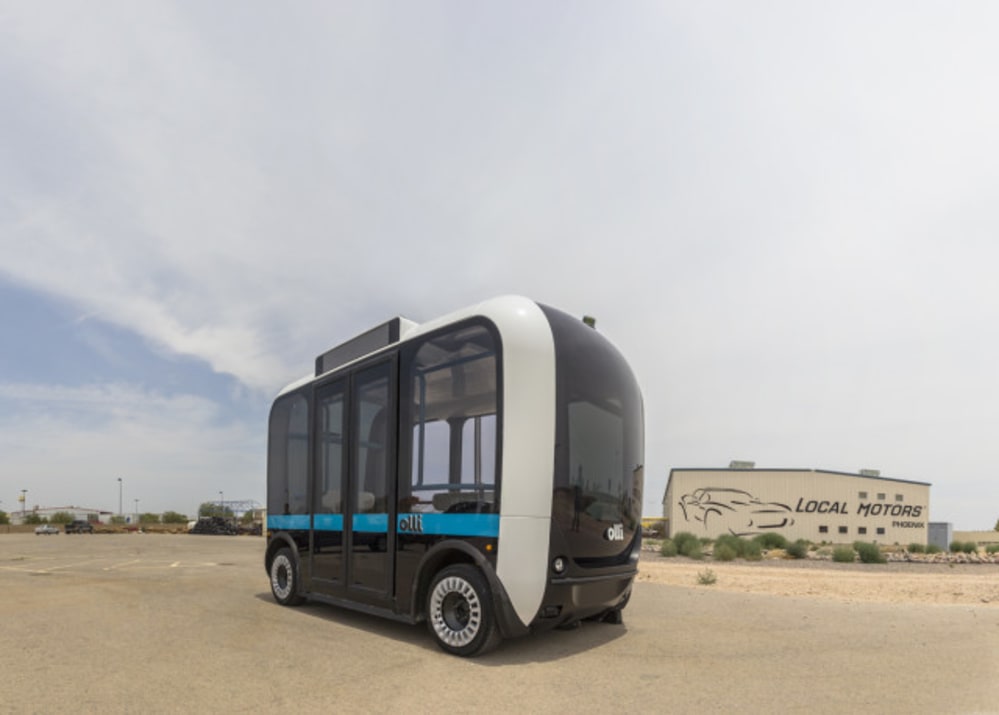 Underneath the broader LM Industries parent company, both of these subsidiaries work towards a new business model. At first, these items are greenlit with a crowdsourcing community, via Launch Forth. Then, LM puts them into production at microfactories using technologies like 3D printing. The organization sees this as a means of challenging the "sluggish" way automobile production currently works. The company believes they can disrupt this rut the industry is in and promote radical changes.
Allianz has partnered with Local Motors to bring Olli to various metropolitan areas. The two companies are creating new mobility solutions and connected insurance programs hand in hand. LM is also working beyond just traditional public and private transport such as automobiles. They are developing an ease of access device that is supposed to enhance the classic motorized wheel chair design using its inclusive design, customizability and upgradability.
Featured Image courtesy of Local Motors.