With places as crowded as California, the traffic can be unbearable. High-speed trains might be the answer to this problem. However, a new solution may be on the horizon in the form of Olli, a 3D printed, self-driving shuttle. The vehicles have just made their way onto the roads of Sacramento and a few other select areas, providing a crucial public option that might also shed some of the load off from road congestion. While still in the early stages, the plan could provide crucial data for mass implementation.
We've previously covered Local Motors' plans and their work with Olli. Now, we're seeing them in action, testing out their latest form of transportation for 90 days. It's important to note that Olli is currently in the testing phase and a few vehicles are present in a limited capacity. They have already made their way down to Adelaide, Akron, Seoul and the State University of New York at Buffalo. In California, the cars will be transporting students of Sacramento State, who will be studying the shuttles' behavior to see how effectively they respond to hazards. They will also be open to members of the public if they would wish to test them out.
"This is a day that in my life I never thought I would experience, but it's a day that marks change and change for the better," Sacramento State president Robert Nelsen said. "Our students are going to be able to work on these, they're going to be able to help design better Ollis in the future — we're at the cutting edge."
Testing the Autonomous Shuttle Concept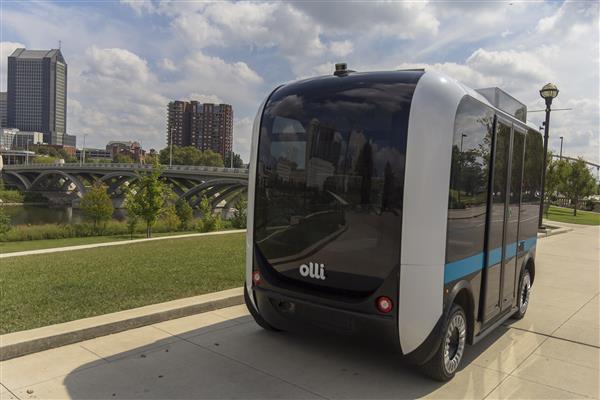 Under the current model, the Olli has a range of roughly 35 miles and fully recharges in about an hour. It can carry just 8 students currently. Although Olli spots hazards automatically using lidar and radar sensors along with multiple cameras and GPS mapping, it won't be going solo yet. Apparently, an attendant will be on board to operate an emergency brake during this test phase.
There's still a lot of improvements on the horizon before the Olli system finds its proper footing. Local Motors and Sacramento State will track the vehicle's usage data, recording how, when, and where they go. Similarly, students will be helping to properly assess Olli's performance. They will measure the shuttles' behavior to check its hazard response capabilities.
While civil engineering students are working with the Olli vehicles, students from other fields that may also pitch in eventually. Professor Ghazan Khan notes that it would be beneficial to get mechanical engineering and computer science students on board as well. Together, their suggestions and improvements might net an important and sustainable transportation solution. For now, we'll just have to wait and see how this project develops.
Featured image courtesy of Local Motors.