Many great artists have gone through rough financial times historically, and on occasion, artists have been forced to paint over previous works in order to save on materials.
This was the case with Vincent van Gogh, who 135 years ago, had decided to paint over a previous work with a picture of some flowers.
The picture hidden beneath the flowers was of two wrestlers, and was known to have existed historically via the artist's own writings.
A team of researchers with some experience of using AI and 3D printing to restore such lost masterpieces has turned their attention to the Van Gogh painting and has successfully replicated some approximations of the original. We say "approximation" because there is no real point of reference to confirm, but more on that later.
You can see the restored image below.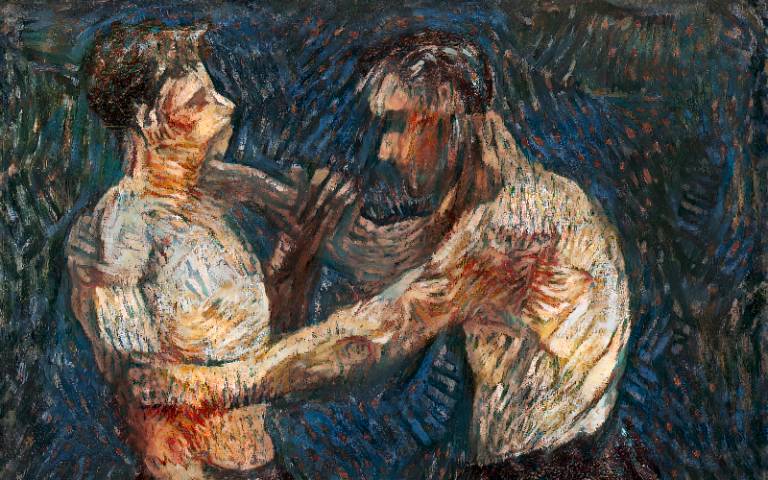 The image was first discovered back in 2012 when researchers at the University of Antwerp were attempting to authenticate the aforementioned flower painting, known as "Still Life with Meadow Flowers and Roses". During the investigation into the painting's authenticity, the researchers used X-rays to look at the lower layers of paint.
This is where they discovered the painting of the wrestlers (now dubbed "The Two Wrestlers") concealed beneath, and displaying characteristics of Van Gogh's work.
You can see "Still Life with Meadow Flowers and Roses" in the image below.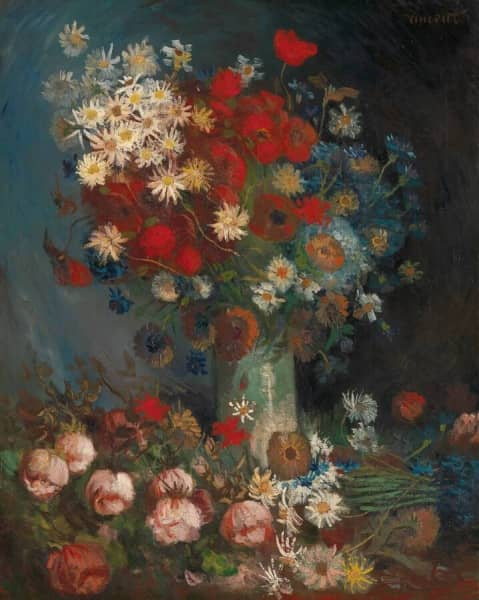 And the following image shows the flowers painting rotated 90 degrees clockwise when imaged with X-rays. The Two Wrestlers, once thought lost forever, are seen again.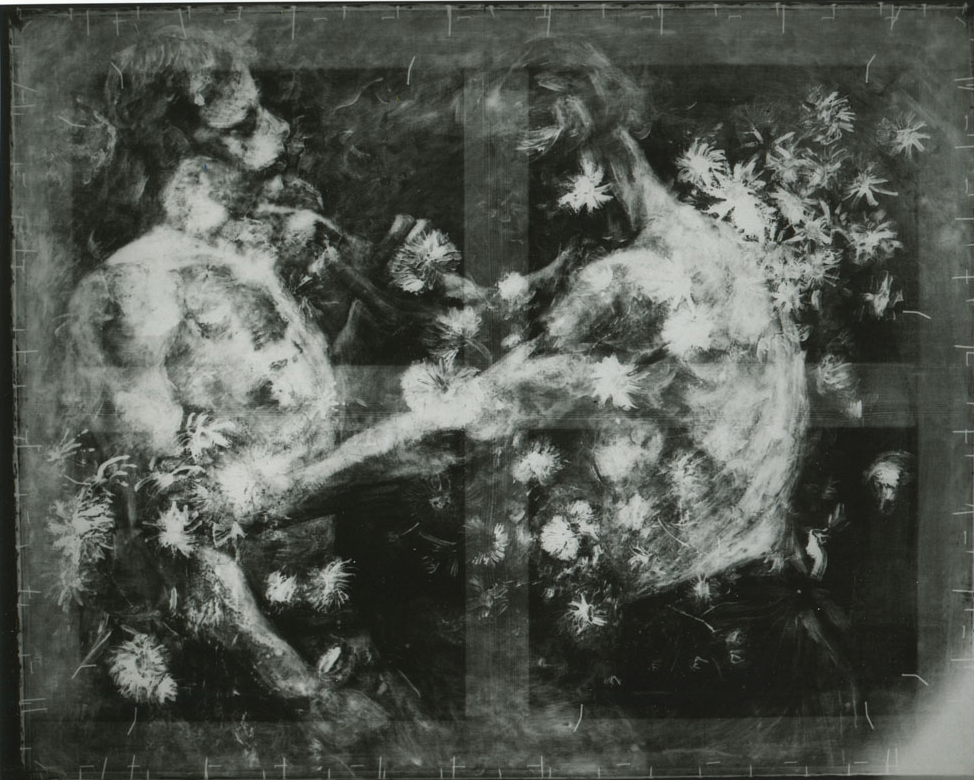 But seeing is one thing. How were they restored?
PhD researchers Anthony Bourached (UCL Queen Square Institute of Neurology) and George Cann (UCL Space and Climate Physics) used a series of custom algorithms to identify edges in the hidden painting. Using a neural network trained in the styles of Van Gogh's work, they were able to use the AI to recreate the approximation.
Is it a realistic interpretation? We may never know.
"How much it is like the original painting is impossible to tell at this point because the information doesn't exist. I think it's very convincing – by far the best guess we can get with current technology." said Bourached.
Once the painting had been digitally resurrected, it was reproduced on a 3D printer.
It is now sitting on display at the FOCUS Art Fair at the Louvre along with other resurrected masterpieces from the researchers. Other works include restored images by Leonardo Da Vinci and Amedeo Modigliani.
Once such recovered artwork was found under Picasso's "The Blind Man's Meal" which was covered over by the artist himself.
The piece, a painting of a nude woman, was thought to be lost to the ages but was restored by the researchers and their company Oxia Palus, who specialize in bringing back lost artwork with various imaging technologies.
You can read our previous article on how the Picasso was restored at the link below.