The concept and the technology mentioned in this article has been provided by D-Shape.
The degradation of coral reef has served as a very problematic issue for environmental sustainability. These structures that foster the ecosystem many marine life forms need to survive have been disappearing due to climate change. Now, governments like Monaco's are looking to 3D printing for solutions to maintaining the ocean's biodiversity.
Dutch maritime company Boskalis are aiding the effort through artificial coral reef and the results look promising. Boskalis printed the structures, 2,500 kg each, requiring over 13 hours of manufacturing using Dolomite sand and volcanic ash. The government of Monaco announced the official installation of these structures to the ocean floor last week.
A team of divers gently lowered the reefs into Larvatto bay once they were delivered via boat. The team transported the reefs in metal cages with balloons to help buoy them. Once the reefs were in position, they deflated the balloons and removed their metal containers thus beginning the period of collecting research data.
3D Printing and Environmental Sustainability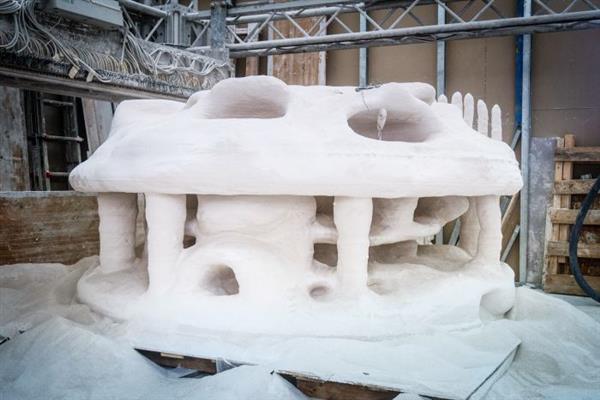 This project is massively important as now marine biologists and ecologists can study their effects on the environment. We've previously reported on a project like this taking place in Sydney. The current stock of coral reefs appear to be far more sophisticated and larger than previous iterations.
This kind of environmental repair is still a burgeoning field and researchers are still testing its effectiveness. While 3D printing has helped in recreating the structure of the reef, it remains a mystery whether they can replicate the exact functions in the ecosystem. Still, scientists are cautiously optimistic.
This is an area where 3D printing is providing solutions to modern problems like climate change. These sorts of efforts showcase the fine detail that only modern manufacturing tech can enable and researchers are taking full advantage of them.