With formnext starting today, there are many new technologies that everyone is looking forward to seeing. Among the top of the list candidates is NXT Factory's QLS technology. NXT are set to unveil their NXF1 Quantum Laser Sintering device since it is past the development phase. The company believes that this technology is a quantum leap forward for laser-based printing.
While most laser technologies employ a single laser point, QLS lasers cover an entire cross-section of the layer. As a result, QLS covers a lot of space using millions of micro-lasers. The device multiplexes one laser into countless ones with the aid of beam shaping optics. The company claims that it achieves this without any degradation to the overall power of the laser.
"We have built an actual prototype and it gives us a confidence, that it's not just a theoretical engineering exercise, we have actually proved it, again and again," said NXT Factory Founder and CTO Tomasz Cieszyński.
The NXF1 Printer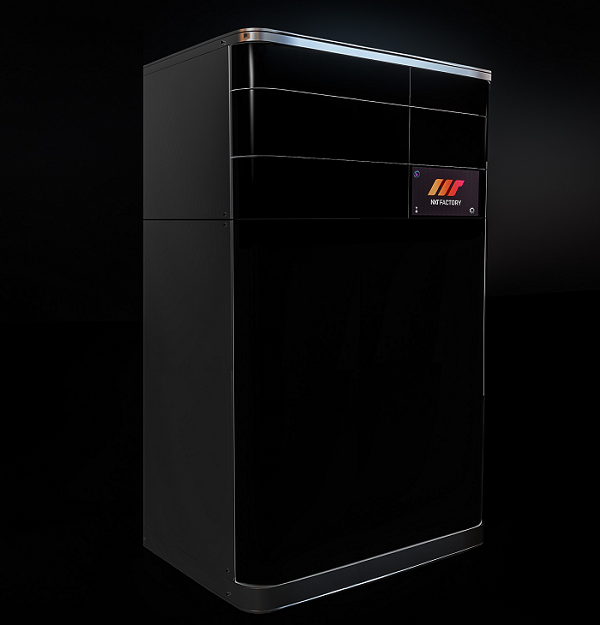 "Initially our idea was to just develop a low-cost Laser Sintering 3D printer, but after many months of deliberations, we concluded that the world doesn't need another cheap LS 3D printer," explained Graczyk. "Instead, inspired by HP's success with high-speed Jet-Fusion, we decided to go after factory-floor ready, high-speed thermoplastic 3D printer and create a new category."
The NXF1 was the result of this research. It is supposedly 10 times faster than most industrial devices and is NXT's answer to traditional injection molding. It has a 300 x 400 x 400 mm build area and it maintains a uniform heat distribution across all of it. The NXF1 uses a 1070 nm laser and multiplexes it across the entire surface completing each layer in about 1 second.
Due to the success of HP's Multi Jet Fusion, it's apparent that speed and scale are important to the industry. It is therefore very likely that QLS and the NXF1 will find a viable user-base. NXT factory are currently workshopping QLS to see how to improve it further. It is employing proprietary deep-learning algorithms to optimise the printer's performance. As the company unveils it's machine, we'll get to see if it lives up to all the hype.