The Palette product line has had a rocky way forward. The company went from a promising start and being bought by 3D Systems to dying down a bit and then being revived by its kickstarter community. The prospects it presented are however still very notable in their ambition. Mosaic, the original company, has now launched the Palette 2, with more colors and more materials in its arsenal.
The system remains quite similar. Users feed multiple spools of filament into the device and splice them into colors using four different holes at the bottom of the unit. It employs a razor to cut one filament and retract it, leaving only a small piece of the feedstock. Then, the second filament goes into the "splice core" where both pieces undergo heating. The Palette then presses them together into one strand for feeding into the printer. It repeats the process hundreds of thousands of times (depending on the size of the print).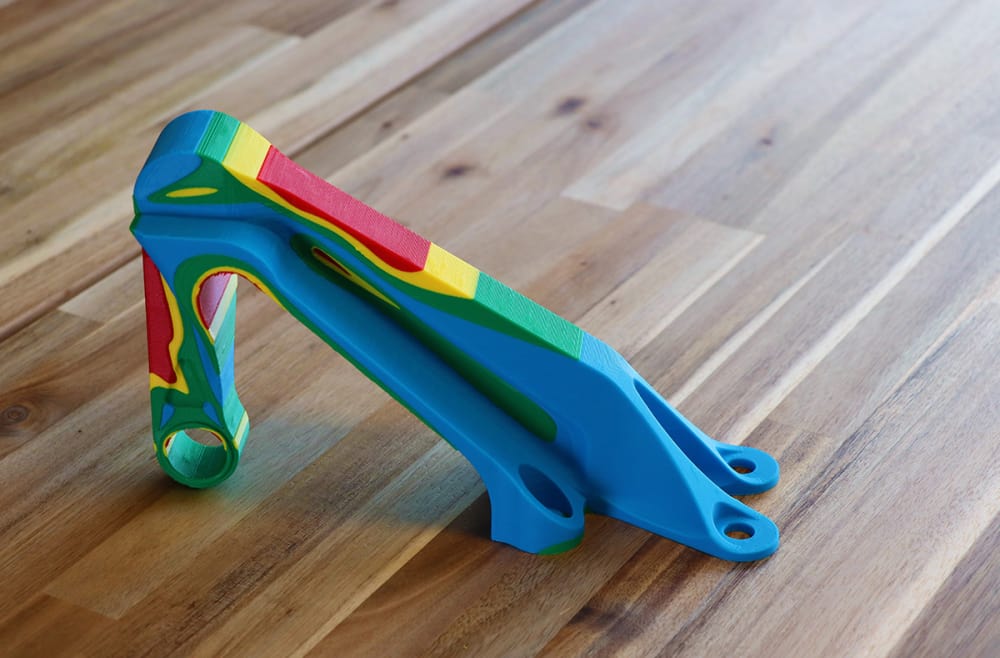 The idea is very novel even now, using a small hardware add-on to 3D print with multiple colors. The company has now made it even more compact and far more versatile in usage. While the core concept stays the same, Palette 2 contains all of the necessary functions within a single piece of hardware. the Palette 2 is also far more user-friendly.
The Palette 2 also brings in some heavy hitting materials choices. Aside from PLA and ABS, it can process PETG, Flexible and Soluble filaments. Mosaic have also made it much handier by adding in a touch-screen and filament run-out detection.
Palette 2 Features
Previous iterations of the device could be very laborious for users. However, Mosaic have truly refined the software system down to the essentials. Previously, users would employ their slicer software and import various CAD files for each different color and material. Arranging these properly and assigning each filament profile to each CAD file was an intense hassle.
In a preview, Mosaic showed off just how much they've streamlined the entire process. With 4 different CAD files, they spliced a multicolor print in about 10 steps. This was thanks to the CANVAS software, which automatically arranges the files and enables users to simply drag and drop material profiles onto each CAD file, exporting all of it as one big g-code file. CANVAS also connects the printer to the Internet with the CANVAS Hub device.
"One of the key pieces of feedback [on previous generations] was that, if users were using brittle filament or something less standard, like wood filament, and they have a broken piece of filament stuck in their Palette, they would spend half an hour taking it apart with all of these tools," said Chris Labelle, Mosaic Cofounder and Chief Operating Officer. "With Palette 2, you're able to see where all of the filament would go and access every piece of the product without any tools."
Featured image courtesy of Mosaic.