Providing modern amenities like healthcare products can be difficult for many regions of the world. Especially in Africa, the cost and inaccessibility of the getting crucial maintenance items for medical tech can be exorbitant. However, Penn State have launched a healthcare project to aid in the 3D printing of medical devices and replacement parts in Kenya. The project will allow for far cheaper healthcare equipment to become available to previously untapped regions.
Penn State doctoral student Benjamin Savonsen and professor John Gershenson started the Kiljenzi project. The project consists of engineers, professors, students and makers working in Kenya and the US. Kiljenzi, a Swahili word meaning 'little maker', is aiming to provide inexpensive medical care to many. This sort of project provides many opportunities by teaching African entrepreneurs to use the technology.
The project's website states that: Using customized 3D printers, we are investigating ways to utilize this technology to help find solutions for the challenges these clinics face, problems stemming from issues with derelict machinery, inadequate supply chains, and limited access to specialty equipment.
3D Printing in Kenya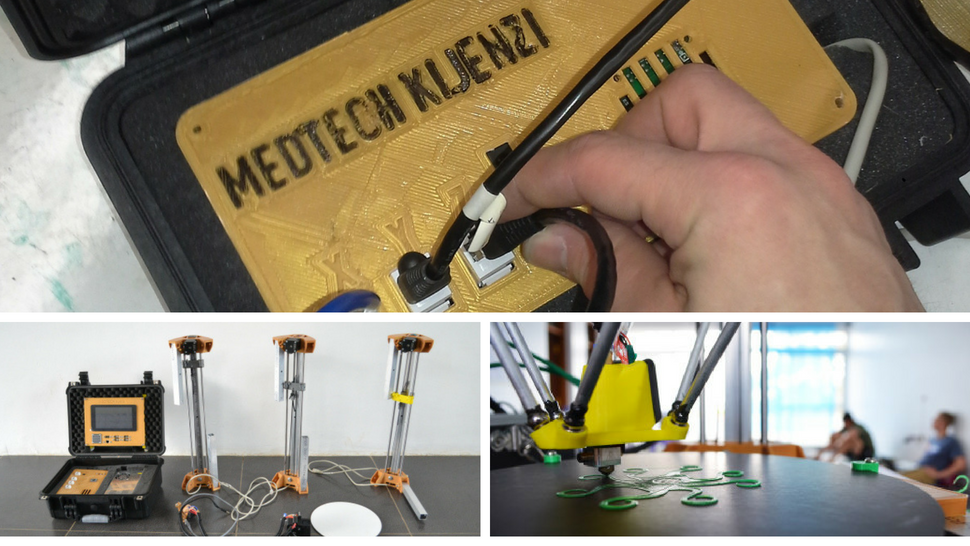 One example of how the team is improving medtech facilities is by replacing crucial components on microscopes. A particular knob on a popular type of microscope is notorious for breaking, so the team devised a 3D printed solution. Typically, these parts can cost up to $1,000 but they reduced the price to about fractions of a dollar. Similarly, a lot of equipment has a crucial plastic piece missing, so 3D printing is stepping in to make repairs easier. These missing pieces make the entire thing useless, so the team fix the tiny components instead.
The team are helping reproduce a whole range of equipment including stethoscopes, wrist-braces and physiotherapy devices. The team is excited about their work in Kenya and are hoping for the possibility of expansions to other regions.
Gershenson and Savonen originally founded Kiljenzi when they were at Michigan Technological University. The project has come a long way since then, providing crucial support to many. The next phase will involve setting up a printer at a hospital and measuring just how much it helps save or how many machines it can get up and running. They are also looking to expand beyond the healthcare technology industry as well.
Featured retrieved from BTN website.