It's not every day that a titan in the world of sportswear announces a major leap in its manufacturing strategy but Reebok seems to have done just that. The famed company is aiming to use its new 'Liquid Factory' method to accelerate its next big venture. The next line of Reebok shoes will be the result of a mix of 3D drawing and robot technology. The Liquid Factory method will greatly improve Reebok's work flow and give an edge in terms of new designs.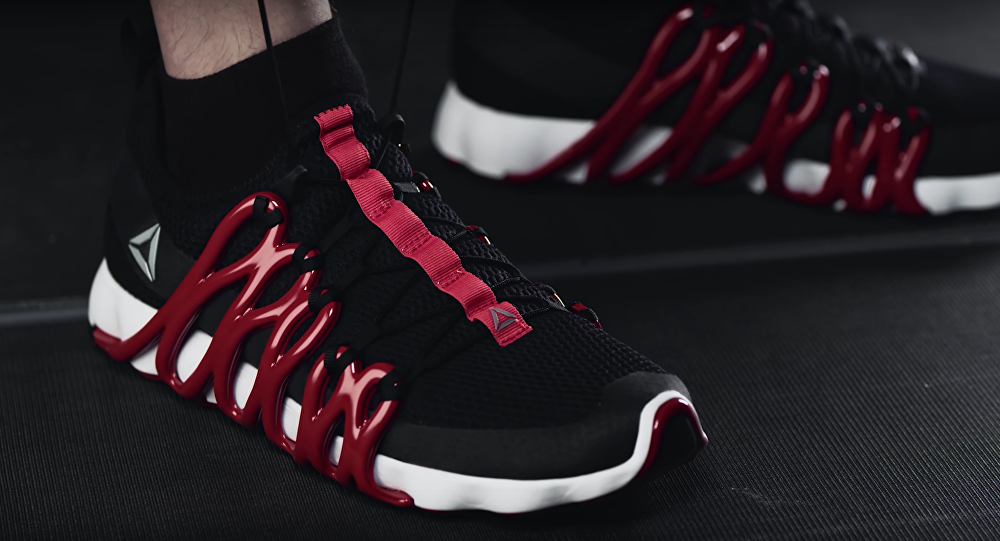 Although Reebok is a subsidiary of Adidas Group, it targets a very specific demographic. Reebok tends to target active sports markets like MMA and cross-fit, however they've been having an identity crisis as of late. Headed by former NASA scientist Bill McInnis, Reebok Future wants to pull the company out of this glut.
Reebok are developing the shoe in collaboration with Corn and Cotton. As a result, all products will be made from sustainable, natural materials. This is quite similar to how Adidas teamed with Parley to make end products out of ocean plastics.
What is Liquid Factory?
Liquid factory is an AM method that doesn't use moulds. Robots lay out the entire shoe outsole by drawing each layer. The main component is a high-energy liquid material to create what Reebok calls an energy-return outsole. The liquid factory also enables them to create a fit system that stretches and morphs around the foot for increased comfort and accuracy.
Liquid Factory is not just a quicker manufacturing process, but also has practical benefits. The polyurethane blend that the comprise a large portion of the shoes gives the shoes an impressive bounce. This is highly beneficial for sports shoes in particular.
Currently, the company does not have its own liquid factory facility. It is making the shoes in collaboration with BASF and RAMPF Group. Eventually, they will move on to owning their own facility of their own through a partnership with AF Group Inc. of Lincoln.
Reebok is pricing the first shoe from this line, the Liquid Speed limited edition, at $189.50.