A new joint venture between RMIT University and RUAG Australia places both companies in the Aircraft part production game. Both organisations will be producing aeronautic parts with the Innovative Manufacturing Cooperative Research Centre (IMCRC). Professor Milan Brandt, along with several RMIT researchers, are using 'laser metal deposition' technology, processing and repairing steel and titanium parts.
The companies believe that this will allow for on-site part production, severing the need for warehouse deliveries. For defence forces this means less downtime for repairs and a dramatic increase in the availability and readiness of aircraft. Localised printing projects also decrease costs associated with maintenance and spare part purchasing.
IMCRC Ceo and MD David Chuter believes they can apply the tech to other industries as well. He mentioned, "The project's benefits of Australian industry are significant. Although the current project focuses on military aircraft, it's potentially transferable to civil aircraft, marine, rail, mining, coal and oil industries."
Aeronautic 3D Printing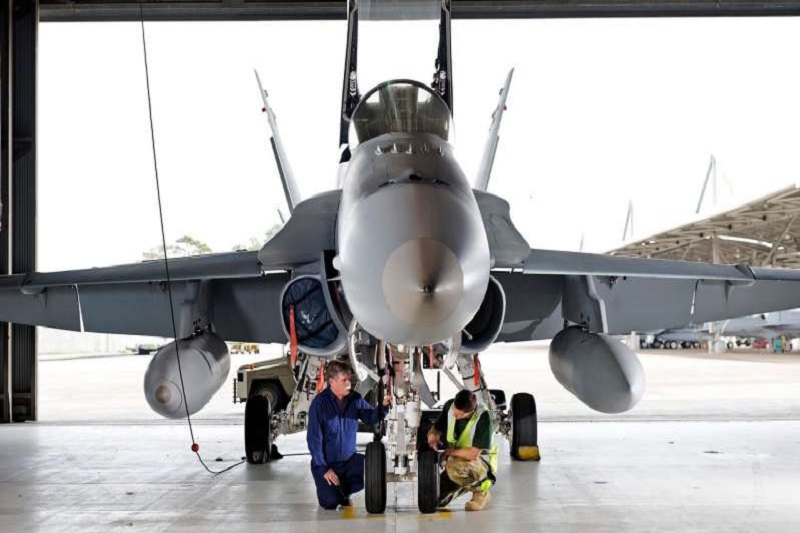 This 2 year project is one of many between Brandt and RUAG in the past decade. His expertise in this particular brand of manufacturing has granted him much renown. His work extends to the new F35 fleet as well as repairs on the existing fleet. An independent commission showed that an estimated cost of more than A$230 million per year for the Australian airforce. This new program for aircraft part printing could significantly curb costs while raising efficiency.
Aircraft industrial printing has been on the mind of many a company. Aside from IMCRC, GE have also been dipping their toes in these waters recently. While the company has always had a prominent foothold in the aeronautics field, recently they've filed a whole range of patents related to the airplanes and parts. 3D printing has always had a close relationship with the defence industries, and this is more confirmation of their mutual growth.
Featured image courtesy of RMIT.