With the rise of construction printing in the past few years, companies have been getting more and more inventive with their designs. To keep up with the market, firms need new designs to suit the building of massive structures. That being the case, construction printers have to be massive. So, it's not really all that surprising that Russian firm AMT-SPETSAVIA group has announced plans to build the world's largest one.
They're calling the new model the S-500 along with a smaller, yet still quite massive, S-300 model. Allegedly, the S-500 is 11.5 x 11.0 x 15.0 m (37.7 x 5.4 x 49.2 ft) while the S-300 will be 11.5 x 11.0 x 5.4 m volume (37.7 x 36.1 x 17.7 in feet). As a result, the S-500 could potentially print a roughly six-storey building, and the S-300 managing 2. Both models are primarily separated in terms of height the height they can achieve. The S-500 can extend up to 80 meters.
It needs to be kept in mind that the companies press release is quite hard to parse through. Therefore, details are a bit difficult to discern. Regardless, the company is intent on building the largest construction printer in the world.
The S-500 & S-300 Printers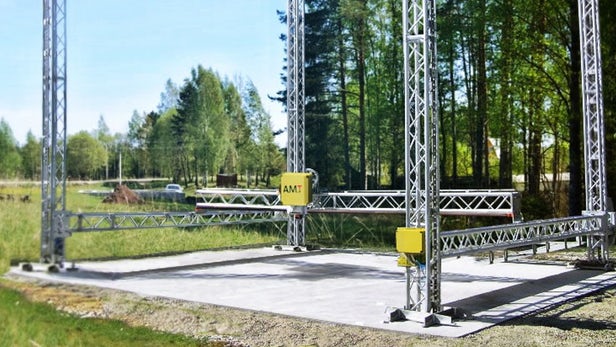 The printer is quite impressive that it can process at a speed of 2.5 cubic meters of concrete (88 cubic feet) per hour. That said, little is known about the quality or ranges of concrete types that it can work with. Details of this nature are still scarce.
The rise of 3D printing in construction has seen a lot of new projects. Printers are joining the fold to keep up with all the work in housing and materials development. The company showed of their new programs at INNOPROM-2018, an event hosting 107 countries as exhibitors, delegates, guests of honor and business reps from all over the world. Spetsavia group's press release already notes interest from various different countries and corporations.
The first set of printers will ship out later this year.
Images and data retrieved from Spetsavia website.