With the recent advancements in construction printing, we're seeing major speed improvements, especially for residential construction technologies. From WASP building a house in roughly 10 days to Be-More-3D creating the basic structure of a home within a day. Now, New York-based S-Squared is touting the ability to build a 500 square-ft house in under 12 hours. Not only does this display remarkable build-speed, the project has also built the largest 3D printed house yet.
The company originally introduced their Autonomous Robotic Construction System (ARCS) in December 2018. They say it's capable of reducing costs by as much as 70% compared to traditional construction methods and have demonstrated that it can complete homes in mere hours. Moreover, the company is also pushing it s an eco-friendly solution to the housing crisis.
"The company's executive committee looks forward to expanding the projects from 500 ft² to more than one million square foot builds," S-Squared stated. "While 3D printing a home with ARCS's is done virtually autonomously, there is the exciting phase where customization of the home can be left to the buyer's imagination. Some might prefer typical cookie-cutter homes and others may have aesthetic ambitions. We are in a new age of construction safety and cost-efficiency with this revolutionary 3D printing machine."
S-Squared & 4D Construction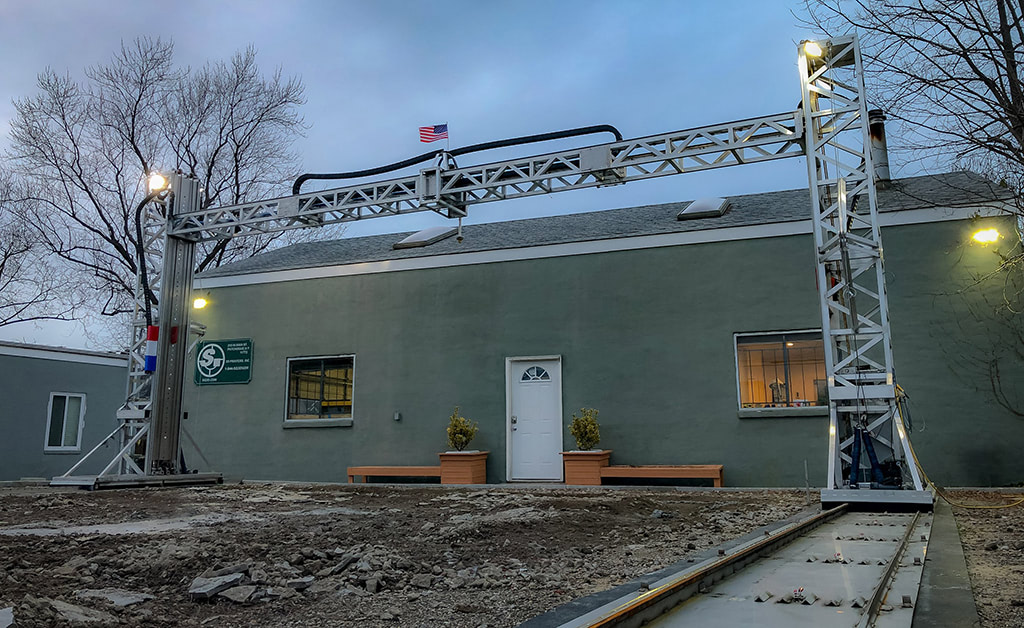 S-Squared 4D Commercial is a sub-division of S-Squared 3D Printers Inc. that successfully developed a state-of-the-art eco-friendly concrete printer. The technology can build homes at the exact specifications that users input and produce all kinds of houses. Despite displaying a feat of residential construction, the company also has wider ambitions, setting their sites on "roads and bridges, and everything in between".
The ARCS 3D printer is, currently, still patent-pending. It's an interesting way to build houses in that, according to the company, ARCS relies on the same current as a standard hair dryer and uses less than ten gallons of fuel to build a house. The company also claims that it could build houses in developing countries for as low as $2,000 and that the ARCS system is easily transportable (at least comparing to other construction printers). They also claim that the houses have the potential to withstand "hurricanes, tornadoes and virtually any act of God".
There are still some crucial questions that remain unanswered. As of yet, it is still unknown whether the house passes all the housing standards safety requirements. There is also little known about how extensive the house is and what amenities it still needs. Additionally, it is unknown whether their eco-friendly concrete mixture holds up in different environments. Still, this feat of construction is a remarkable case study in high-speed, low-cost building. The company may have something solid in their grasp after they've passed the standard checks and inspections.
Featured image courtesy of S-Squared.