WASP has been a prominent force in 3D printing and have now also moved further into its construction applications. The construction field is offering a lot of economical opportunities but WASP appear to have taken the cake. The company has just built Gaia, a $1000 house consisting of earth and rice husks. The house could be a core solution to the affordable housing crisis.
"The material consists of clay earth, rice straw, and rice husk," Massimo Moretti, CEO of WASP, told Digital Trends. "The natural fibers allow [us to minimize] the shrinkage of the dry mixture and confer mechanical strength to the layered wall. By using the wet pan mill, the raw mixture has reached an interesting homogeneous plasticity that permits a good resolution in printed texture."
Aside from the earth-and-rice-based material, concrete makes up the main building foundations, while the roof is mostly timber. The building is 215-square-feet, taking around 10 days to complete. Additional time would be required to properly furnish the place but this timescale is very impressive. The $1,000 price tag wouldn't hold up for a commercial build as this only includes material costs and not labor. Still, the material price alone is impressive.
Building Affordable Housing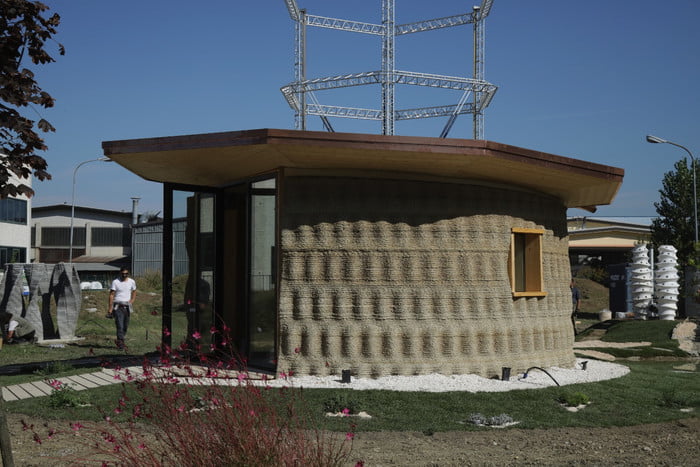 "Gaia represents an example of reduced costs, especially if compared on the thermal performances that usually are obtained only with different traditional systems," Moretti elaborated further. "At the moment, the company is evaluating every possibility to enter the construction market. Probably the most reliable strategy will be a construction service, with our team involved in the wall construction."
WASP have stated that Gaia can main thermal consistency despite the weather or season outside. The company has been working in the field for quite some time. This project is one of many that is looking to produce houses using sustainable, natural materials. This is, however, one of the cheapest, allowing for a frame that is as expensive as most phones.
While this is only the beginning of the project, the company is certainly breaking new ground already. The company has long been at work on construction capabilities in 3D printing. It appears their work is finally coming to fruition nicely with Gaia.
More information: WASP Crane Infinity.
Featured image courtesy of WASP, retrieved via Digital Trends.