We've seen a variety of methods that can print concrete, but to truly capture the full extent and size of construction, the most effective methods are ones with a range of motion. What about mobile robotics for instance? Nanyang Technological University showed how two machines can operate on a single project while working in tandem.
The system holds a robotic arm atop moving robotic cars with mini motion tyres moving it like a Roomba. The system is useful in building structures that vary heavily in terms of area without much alteration to the system. Since the robots define their own build volume by moving around, they are freer in their operation parameters.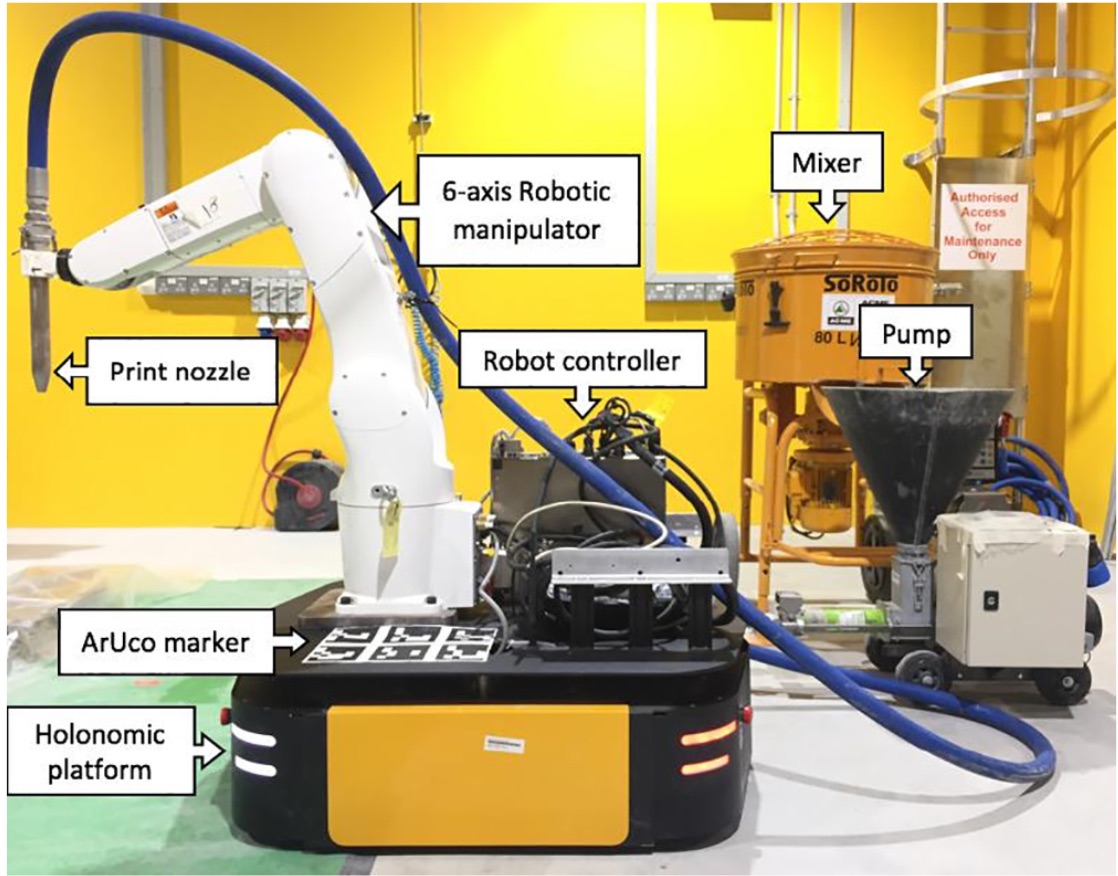 While there are still restrictions on how high they can print, they present far more flexibility than other current systems. With the correct division of labor the robots could easily present an efficient autonomous labor force. Having multiple robots would also mean more complex structures, especially since you don't run into the problem of trying to bond wet concrete to dry concrete where two parts intersect.
Mobile Robotics Concepts
The researchers are looking to improve on the project in multiple ways. One of these is the focus on improving the arm length of the robots and improving the cement.
Getting the robots to print while moving requires very higher precision. The localisation of the base around needs to be 1 millimeter to ensure that the layers are appropriately above one another. The researchers will also look to add on-board obstacle and object detection to improve the robots' autonomy.
As a proof of concept, it is quite novel and very advanced. There are many companies looking to work on similar systems and concepts so it won't be surprising if a firm picks up the research from here.
Featured image courtesy of Nanyang Technological University. The study, "Large-scale 3D Printing by a Team of Mobile Robots," appears in the journal Automation in Construction.