Stratasys is a big force in the dental 3D printing game. Now, the company has brought in the Stratasys J720 Dental with a few new tricks up its sleeve. The printer provides dental labs with the ability to print full-color, multi-material models faster without further expense. The high-resolution technology can aid in streamlining the production of all sorts of necessary medical impressions.
According to Stratasys, the J720 can manage 1.75 times the throughput of similar competitive solutions. It manages this with the large build tray, which can print six materials simultaneously. Barry Diener, Dental Segment Sales Leader at Stratasys stated:
Labs today operate in a very competitive space where differentiation counts on mastering the digital workflow and expanding into new products and services, The J720 Dental 3D Printer is designed to change the game – allowing levels of speed, productivity and realism the market has never seen. This powers laboratories to meet the demands of a competitive market and push the boundaries of digital dentistry.
Full-Color Dental Products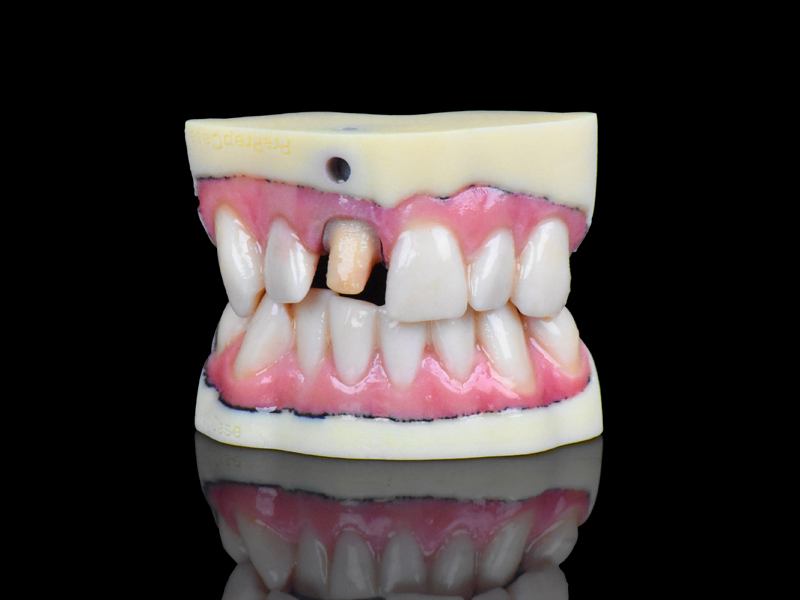 The J720 also carries an impressive arsenal of colors, housing a massive 500,000 combinations. It has a faster time-to-part ratio and a higher resolution, making it great for debuting treatment models. The Stratasys J720 boasts an increased case volume with the ability to manage a full range of applications in a single print job.
Additionally, the all-digital workflow also offers users quite a few perks. The in-built software streamlines job management, particularly for larger labs utilizing multiple systems. Similarly, cloud connectivity improves remote monitoring. It also ties together multiple printers from a single source and keeping track of machine and material utilization. It thoroughly automates the system and decreases the need for manual intervention.
The company will be debuting the printer at booth 9 LMT Lab Day Chicago from February 22 – 23. The J720 marks the company diving further into the world of dental additive manufacturing. Stratasys now supports multiple systems and materials for the field, truly establishing a firm foothold in the sub-industry.
Featured image courtesy of Stratasys.