Researchers from Tohoku University Graduate School of Dentistry in Japan have published results from a study showing the superiority of 3D printed dental crowns compared to milled crowns.
Crowns
A dental crown is a hollowed out replica of a tooth that sits over a damaged or decayed tooth to increase its strength and improve its appearance.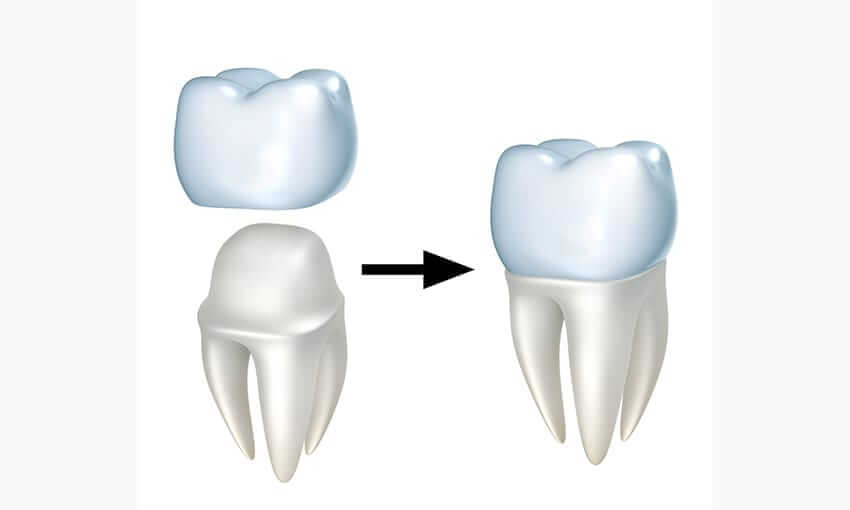 This is highlighted in the image above.
The old tooth is ground down by the dentist so that it will fit inside the bespoke manufactured crown. The crown is placed on the ground/shaped old tooth and it is cemented into place.
Traditionally these crowns (or caps) have been cast from metal (such as gold/silver crowns). In modern times these have been replaced with crowns CNC milled from solid ceramic ingots or ceramic composite resins.
Naturally, casting from precious metals or milling can be costly, time consuming and wasteful on materials, especially when using subtractive manufacturing methods.
The study compared AM crowns with the milled composite resin crowns.
Dental AM
Being highly customized things as crowns are, it was not long before the dental industry got wind of the benefits of additive manufacturing and fully embraced it.
Asides from being highly bespoke parts, they tend to be manufactured in low production quantities, meaning the cost tends to be on the high side.
Of course, the landscape has shifted somewhat since dentistry embraced 3D printing, with all manner of printed dental apparatus now being available for dentists willing to take the plunge into AM.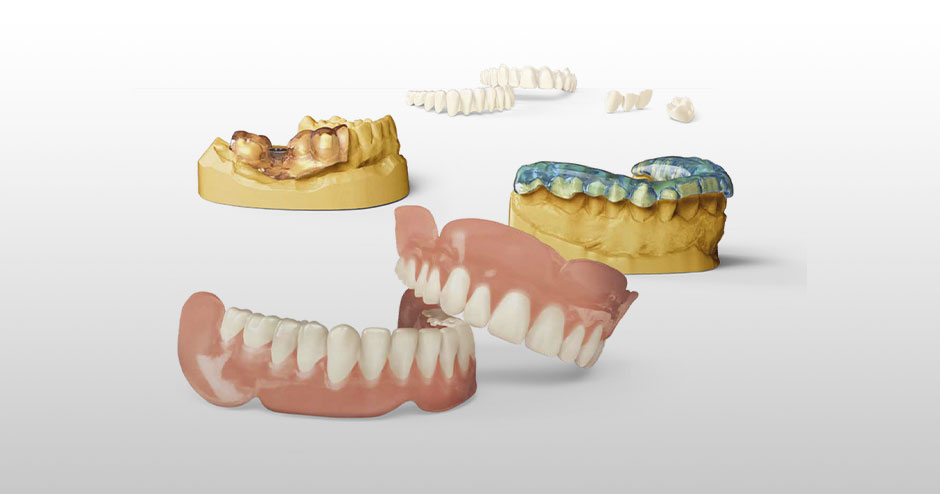 And for those who did, the study validates their investment because not only are 3D printed crowns more cost effective than milled ones, but they waste less material,have fewer discrepancies and have higher dimensional accuracy also.
The higher accuracy enabled by 3D printing results in a better fit for the wearer. It was shown that printed crowns are less brittle also, and this can reduce the potential for chipping in the crown.
The milled crowns showed significant dimensional deviations, especially at cusps.
The study goes as far as to say that 3D printed crowns are a far better product.
The researchers are now interested in the overall fracture resistance and the biocompatibility of printed crowns.
It is not only crowns that are a popular thing to print in the dental industry. Other common printed items in orthodontics include bridge models, surgical guides, retainers, splints, castable restorations, and even printed dentures.
These parts are often fabricated with photopolymer resin systems which offer superior accuracy and a range of material choices suited to medical uses.
The study is titled "Comparison of the accuracy of resin-composite crowns fabricated by three-dimensional printing and milling methods" and it is available to read at the Dental Materials journal at this link.