The Technical University of Denmark (DTU) recently purchased a COBOD International BOD2 construction 3D printer to experiment with and refine new methods of manufacturing homes and buildings. The spread of 3D printed homes is continuing to accelerate, with full-scale models now in China, Russia, USA, Dubai, France, Italy, Amsterdam, and the Netherlands, so DTU is wise to get in on the action.
The researchers at DTU are obviously not new to 3D printing, but they are looking forward to working with a larger format as Malene Kirstine Holst, Laboratory Manager at DTU, explains, "We have been prototyping with small 3D printers for years, and we are very excited about scaling up our 3D printing facilities at DTU and experimenting with new materials. We expect much of the BOD2, and are looking forward to the experiments and developments in materials, complex geometries, and construction methods."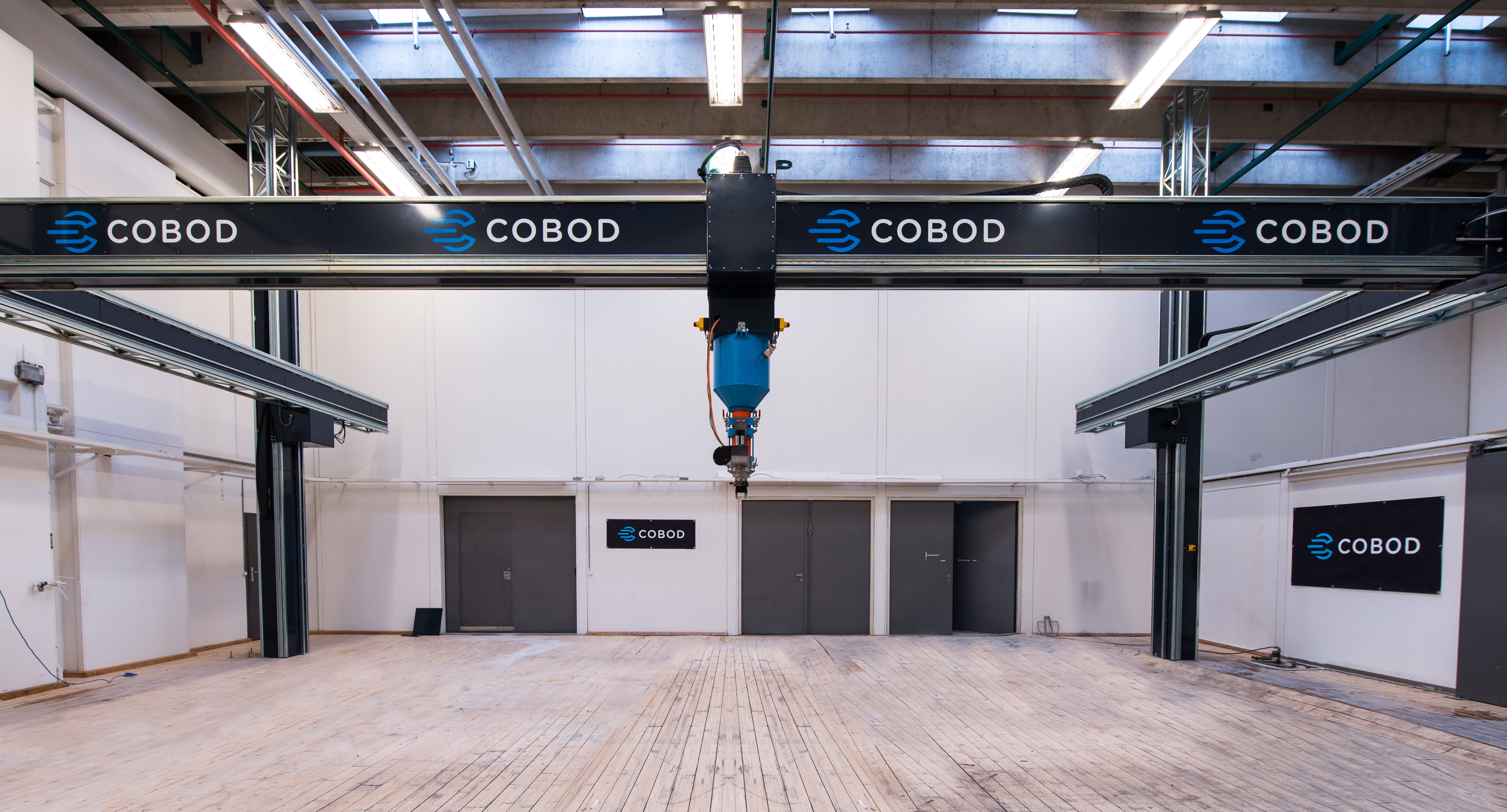 Printing a building is no small feat, and much planning is required to ensure the machine will be able to reach every point and that the structure will be safe. Still, the process of 3D printing the walls of a building is faster and cheaper than traditional methods of building walls with lots of manual labor. It's also much safer as the construction industry accounts for several of the most dangerous jobs.
The COBOD BOD2
The BOD2 3D printer is comprised of a modular gantry system, where each 2.5m module can be used to extend any of the three axes. A modular design enables users to build the BOD2 to fit any project and then easily move it after the job is complete. DTU ordered a 5-4-2 configuration, meaning it has a build volume of 12m x 10m x 4m (one meter is lost on the Z axis due to the length of the extruder). Speaking of which, the standard extrusion layer of the BOD2 is 2cm tall and 5cm wide, and it can print up to 18 meters per minute. The printer also has a surface mapping tool, allowing it to compensate for uneven and irregular surfaces.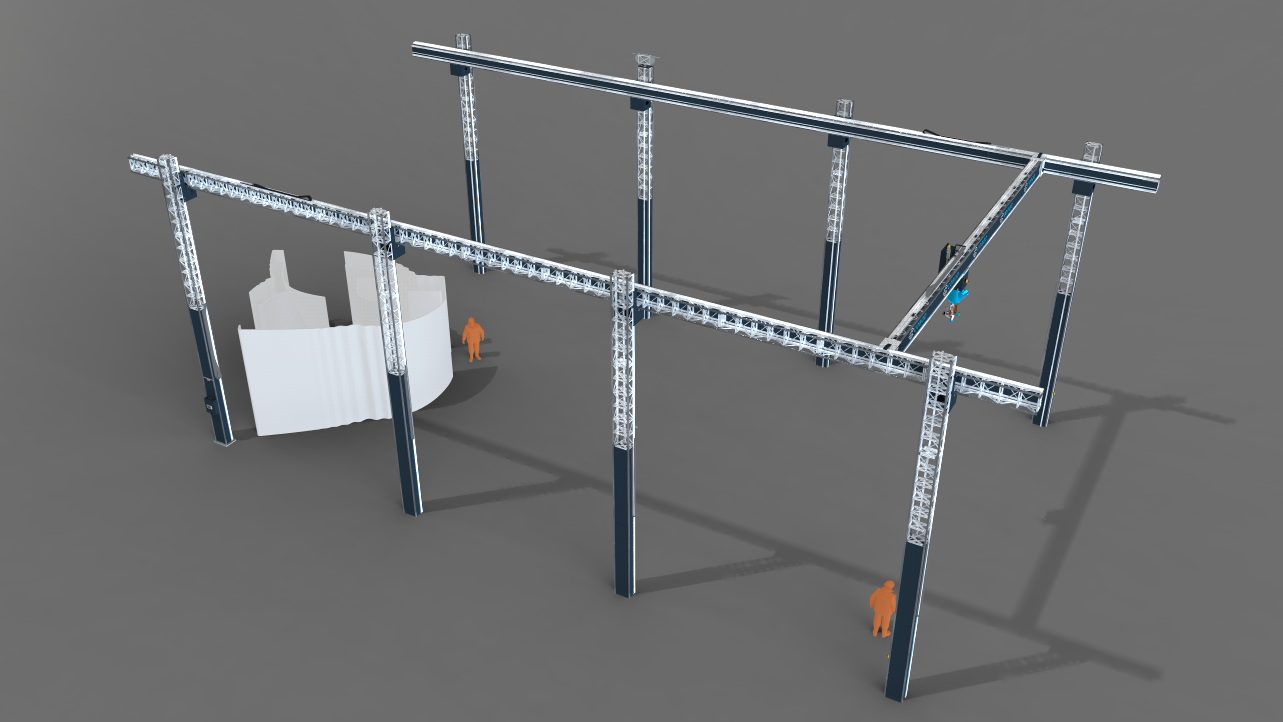 COBOD will be installing the printer in the coming week. "The printer has been built within the set timeframe and has been tested and accepted by DTU themselves," said Henrik Lund-Nielsen, CEO of COBOD. 
"The collaboration between academia and manufacturers is a key step for the technology and construction processes to be developed even further, so we are really looking forward to our collaboration with DTU," added Jakob Jørgensen, Head of Technology at COBOD.