Molding composites in autoclaves can be very time consuming. Finding the right balance of heat and temperature to apply while maintaining a reasonable output of parts can be a never ending task.
In some cases, the molded fiber/thermoset part can sit curing in a hot autoclave for up to twelve hours. For every hour a part is occupying the machine, it is stopping the next part from being fabricated. Mold time directly affects the bottom line so reducing cycle time is critical.
In the case of compression molding, metal molds are used for forming composite parts. Not only are metal molds very expensive to machine, they can suffer from uneven heat distribution due to manufacturing geometry constraints.
A partnership between ORNL and Techmer PM LLC has resulted in the development of 3D printed thermoset plastic molds to replace these metal types. And to assist with the proper distribution of heat through the mold, they have selected a thermally conductive plastic.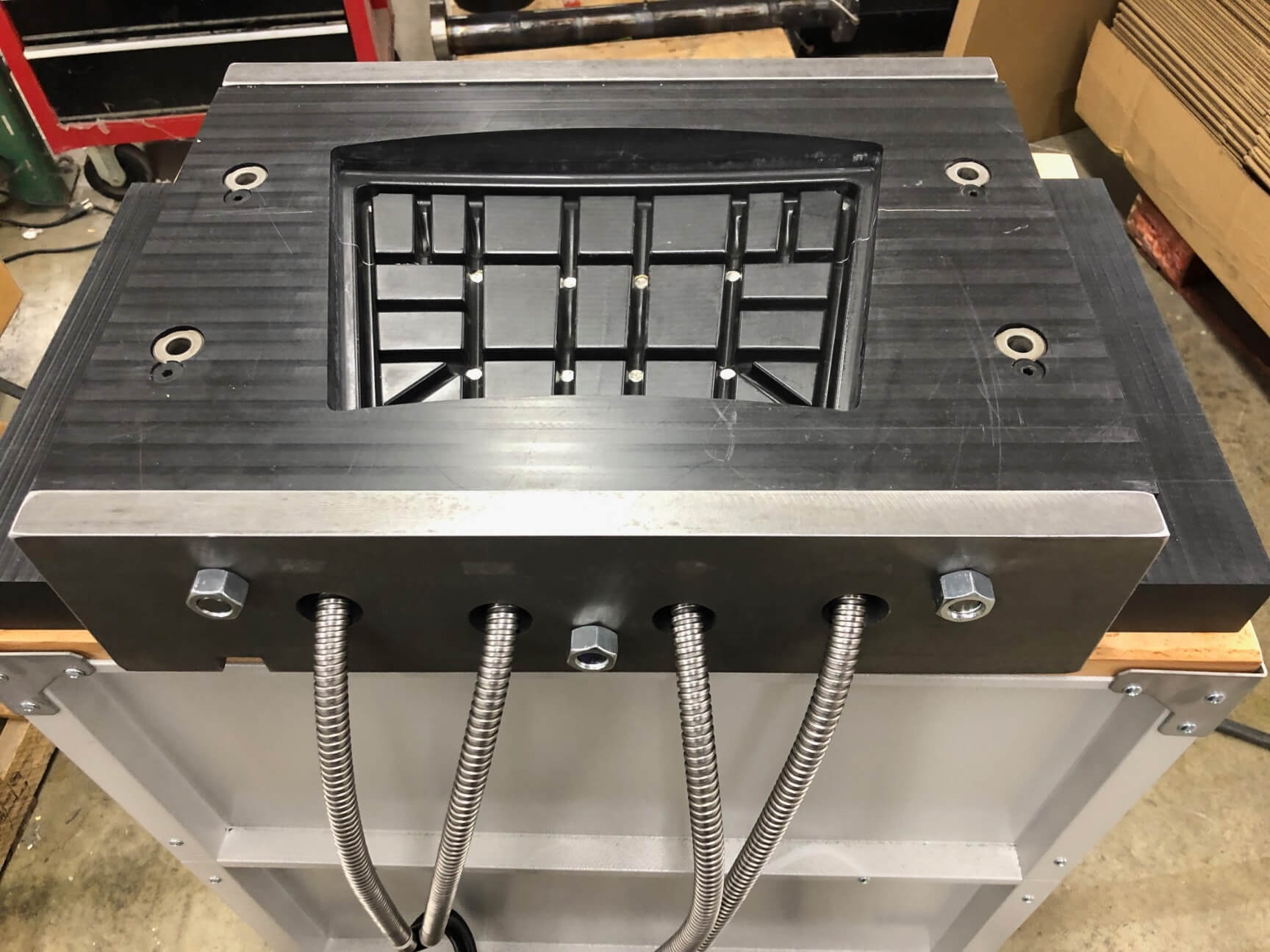 By experimenting with the plastic mold, they have achieved more desirable results in terms of the thermal management of the molding process, to wit: they have improved the quality of the parts while reducing the cost of mold making.
Techmer PM initially designed the resin for an aerospace OEM, who required a thermally conductive, autoclavable resin for the development of 3D-printed composite molds for compression molding. ORNL provided technical assistance for the additive manufacturing side of things via their Manufacturing Demonstration Facility.
The polyethersulfone (PESU) resin is called Electrafil PESU 1815 3DP, and thanks to its thermal conductivity, has been accelerating the heating and cooling of the molds, resulting in faster molding cycles.
"The resin offers a greater than 250 percent improvement in X-, Y-, and Z- direction thermal conductivities compared to conventional reinforced PESU AM tooling compounds," said Techmer Alan Franc, New Markets Technology Leader at Techmer.
"At the same time, it maintains similar modulus and heat-deflection temperature under load properties."
Of course, the use of AM rather than machining in the production of these molds has not only resulted in cost savings from manufacturing, but as always has shown gains in terms of reduced lead time.
These molds would normally take months to carve out of metal, down to the surface finish required for plastic and composite molding. However, by 3D printing the rough shape, and doing the final smoothing with CNC, the process is reduced to mere weeks.
So, that's faster mold time, better parts, reduced cost and reduced lead time. What's not to like?
Absolutely nothing. 3D printed mold toolings are the future, and this field is just getting started.
What is awesome about 3D printed molds is that in mold making cost calculations, the cost of the mold is based on the area of the mold base as well as the complexity of the part, based on the number of geometric surfaces in the mold.
With AM mold making, a lot of the complexity associated cost can be removed from the literal equation.
Remember the old (and incorrect) adage, that complexity is free with 3D printing?
It might not be free, but it's definitely a lot cheaper. And thanks to AM, that notion of cost efficient complexity may well be about to jump across into molded plastics in a big way.