This week, Ultimaker decided to celebrate its achievement of 1,000,000 Cura users with a major announcement. While at the TCT show they revealed their newest software strategies and updates details on the upcoming Cura instalments. The company is due to release these updates on both Cura 3.0 and Cura Connect.
The first software update will be Cura 3.0, on October 17th. The company is aiming to make it more 3rd party software friendly. Following this, the company will release the Cura Connect update on November 7th. This tool will allow users to manage and integrate an array of 3D printers for portotyping, tooling or manufacturing making it easier to manage the workflow.
"We are proud to be providing future-ready solutions. Ultimaker Cura opens up the possibility of third party plugin development that ensures seamless workflow integration with industry-standard CAD software to make 3D printing even more accessible," said Paul Heiden, Senior VP of Product Management.
Enhancing Connectivity & Workflow Integration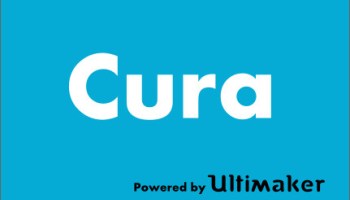 The purpose of the new updates is largely to make Cura applications far more connected and 3rd part friendly. As a result, users can integrate a wide range of hardware and software applications to aid in their print and design processes.
Cura 3.0 will provide integrative abilities with CAD software such as SolidWorks and Siemens NX. The software will enable users to access to an easy way to prepare files for digital fabrication. It will also provide software updates that make the hardware run smoother and provide a wider set of operations.
Similarly, Cura Connect offers the ability to improve connectivity with other printers. This software integrates sets of printers into one workflow and allows users to queue their projects and monitor the print process along the way. Such a software is ideal for printing in large volumes.