San Francisco-based device manufacturer UNYQ is teaming up with Ikea for a unique new project. Both companies are looking to produce 3D printed personalised products for the gaming community. This project could enable form-fitting, comfortable products that support better rest and posture. Using body-scanning the companies attempts to create ideal accessories that aid in posture and comfort.
We've previously covered Ikea's various projects using 3D printing for aiding people with disabilities. Much like their work with ThisAbles, this project also leverages 3D printing's customisability. Fittingly, UNYQ got their start working with designs for upper and lower limb amputees. They were originally developing personalised prosthetic covers, and now they've moved on to gaming goods.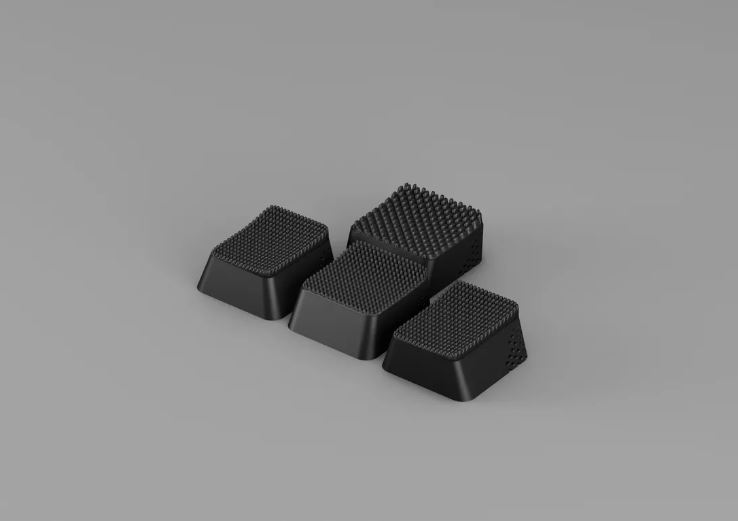 "The gaming community has been overlooked for a long time when it comes to furniture and accessories that are functional and customized, as well as aesthetically suit individuals' preferences," said Eythor Bender, Co-Founder and CEO of UNYQ.
Currently, the companies have produced 3 prototypes labeled 'UPPKOPPLA', which means 'online' in Swedish. These prototypes includes a biometric wrist support, allowing users to maintain the medically advisable height-level for their wrist to the keyboard. Similarly, the soft pliable, vented keycaps go on the keyboard, presumably for less finger-strain. Lastly, they also made a portable mouse "bungee", keeping the users' mouse cable in place, diminishing tangling and promoting freer movement.
Bespoke Solutions for Gaming
When it comes to gaming, accessories alone are a billion dollar industry. Since gamers spend so long in certain positions and postures that can be unhealthy, products like these could aid in relieving a lot of the bodily stress they may endure. It may not sound like much, but these sorts of activities can pose cumulative health hazards. This can be particularly strenuous on the spine and the wrists.
UNYQ and Ikea are joined by Area Academy as consultants. This e-sports company brings in an educational background for better information and research. Similarly, Carbon provided the 3D printing technology. Both companies also previously unveiled the UBIK, and ergonomic chair. Aside from 3D printing, they also used body-scanning to customize the lattice inserts to suit a gamers ideal posture. The project may even expand beyond the realm of gaming into other areas eventually.
Michael Nikolic, Creative Leader at IKEA of Sweden, said, "This is an exciting partnership for IKEA. UNYQ has developed a method of creating solutions that fit everyone's unique needs and tastes, letting customers take design into their own hands. It is a great way to give customers exactly what they want, and it also minimizes waste as production is directly aligned with demand and there is no inventory. We are really looking forward to see where this new way of working will take us and are excited to continue to collaborate with UNYQ."
Featured image courtesy of UNYQ