The Naval Surface Warfare Center (NSWC), Carderock Division, and the US Marine Corps (USMC) are collaborating to develop a Tactical Fabrication (TACFAB) additive manufacturing kit. Building on the success of the Expeditionary Fabrication (XFAB) systems provided to USMC bases in 2022, Carderock aims to enhance the Marines' capabilities in creating critical components quickly and efficiently.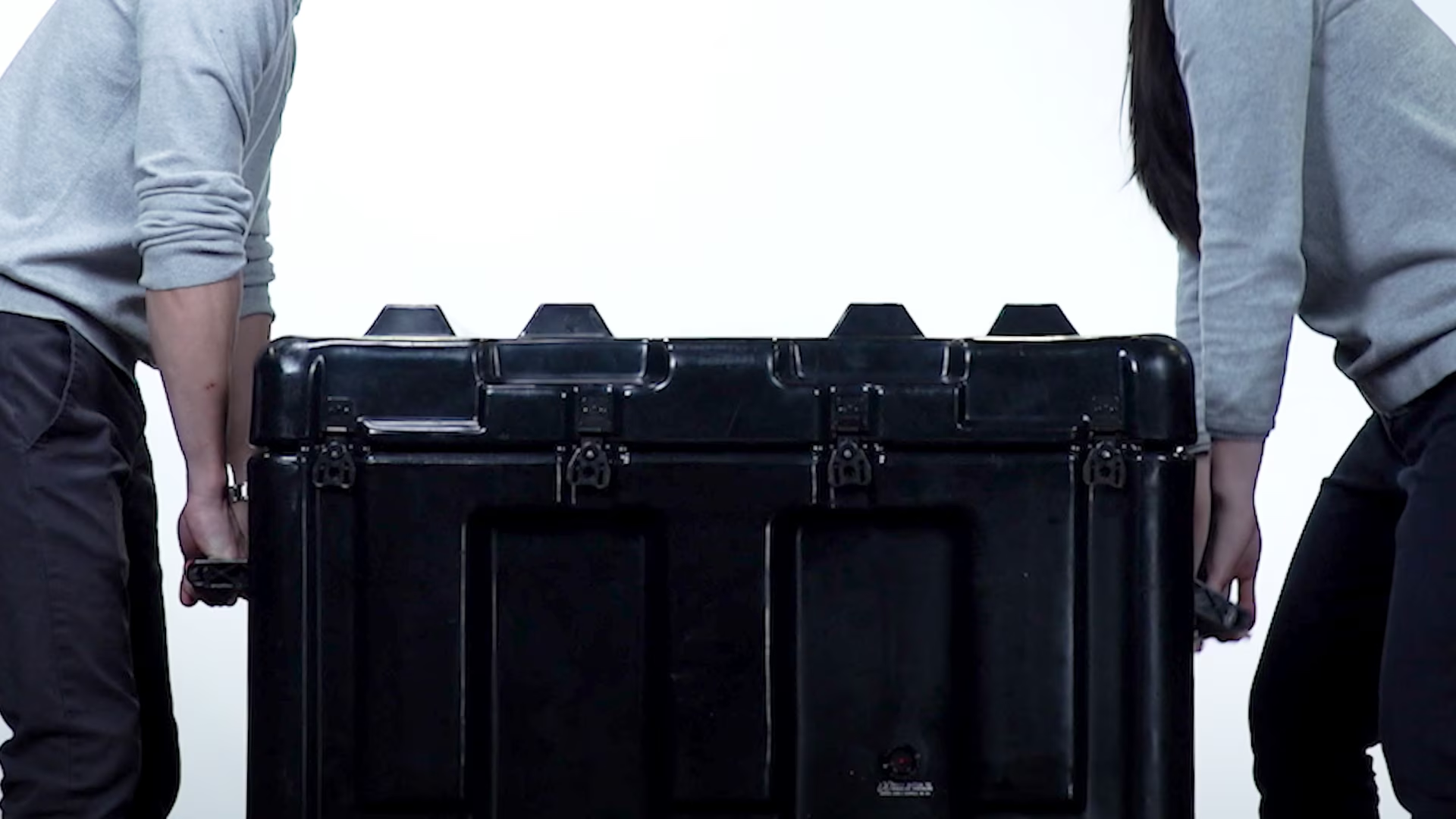 The XFAB system enabled expeditionary forces to shorten their supply chains and produce time-sensitive or hard-to-procure parts in the field. It included small and advanced polymer 3D printers, a large format polymer 3D printer, a laser cutter, a laser 3D scanner, and high-performing computers. In contrast, the TACFAB system is more mobile and easily deployed. It primarily focuses on additively manufacturing replacement parts in a quick and cost-effective manner.
The TACFAB kit consists of three hard transit cases, each measuring 3 feet by 2.3 feet by 2 feet (as seen in the picture below), containing items such as 3D printers with various materials, laptops, general support equipment, and software. Unlike the XFAB, the TACFAB is not limited to specific military occupational specialties, making it accessible to a wider range of personnel.
The Carderock team, comprising members from the Additive Manufacturing Branch, is working closely with the USMC Program Manager Supply Maintenance Systems. They are currently in the final testing phase, with a fielding decision expected by the end of May. The team plans to field 168 TACFAB assets to various USMC bases over the next three to five years, with 34 scheduled for deployment by the end of FY23.
Once the TACFAB systems are delivered, the Carderock team will train instructors at the Advanced Manufacturing Training Centers (AMTCs) located in different Marine Corps bases. The instructors will then train other Marines on equipment pack-out and set-up, operation, software usage, and maintenance. To support the training process, Carderock's Creative Media Branch is collaborating with the team to develop instructional videos.
The TACFAB Additive Manufacturing kit promises to provide the USMC with advanced capabilities for on-demand part production and increased operational flexibility, further enhancing their expeditionary forces' readiness and effectiveness in the field.
Come and let us know your thoughts on our Facebook, Twitter, and LinkedIn pages, and don't forget to sign up for our weekly additive manufacturing newsletter to get all the latest stories delivered right to your inbox.