Just recently we saw how the USS Essex took to the oceans with their own metal printer for fabricating and repairing components while out to sea.
This week, it's the turn of the US Marines who have been testing their own Factory in a Box concept that will allow accurate metrology and advanced plastic and composite manufacturing out in the field.
The so-called Expeditionary Fabrication Shop is a portable solution to enable manufacturing and repairs in hard to reach locales and areas without infrastructure.
The project is being trialed at a Marine base in Okinawa by the III Marine Expeditionary Force.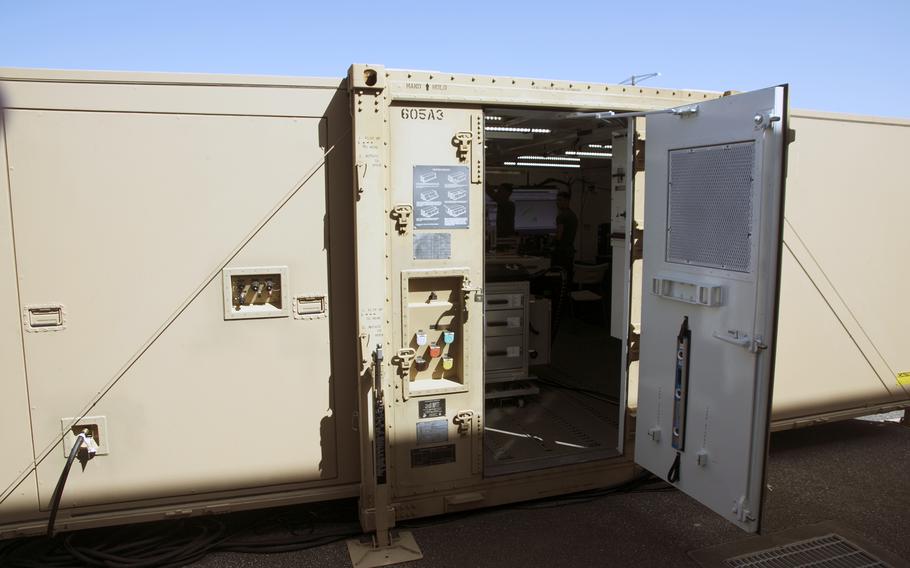 "The intent is to supplement the supply chain and return whatever piece of equipment it is back into the fight as fast as possible," said Gunnery Sgt. Quincy Reynolds, who is NCO in charge of the mobile workshop.
The mini-production line consists of three shipping containers and one towed trailer, all of which are air conditioned and offers a range of both subtractive and additive manufacturing options.
The 3D printers are contained in one of the shipping containers and feature a pair of LulzBot TAZ Workhorse printers, two Markforged X7 printers, a laser engraver and a larger format printer from a company called 3DPlatform, who are also US-based.
The other two containers store the milling machines and lathes for honing down prints, or for machining parts from scratch.
The trailer contains metrology tools and a FARO 3D scanner for capturing 3D data accurately in the field, removing the need for time consuming hand measurements when reverse engineering parts. You can see the FARO scanner in the image below, where it is being used to scan a mirror extension bracket for a truck, to be 3D printed afterwards.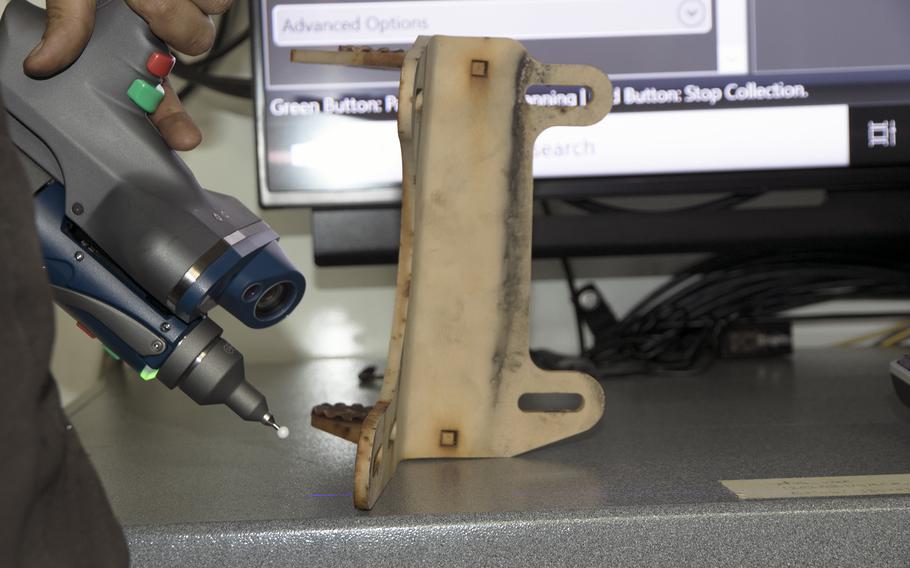 The whole mini-complex can be packed up and fit onto trucks or into separate 20-ft shipping containers and can be set up and operated by just a crew of 10 within half an hour of landing.
The need for 3D printing in the Marines has been spurred by an initiative known as 'Force Design 2030'.
This doctrine is aiming towards moving the Marine corps from its traditional all-arms employment into "a light, self-reliant, highly mobile naval expeditionary force postured forward in littoral areas within the adversary's weapons engagement zone."
Additive Manufacturing is seen as a solution to reduce dependence on supply lines in far away places and allow greater speed in hardware deployment.
The Marines plans to deploy the factory sometime after October 2022.