We have seen a growing interest in military applications of 3D printing over the last couple of years, and this is particularly true for naval forces.
When out at sea for many months at a time, far from maintenance facilities and hardware supplies, it is advantageous to have access to manufacturing systems that can churn out parts for repair on a whim.
So far, most of the 3D printers installed on US Navy vessels have been purely additive systems, both plastic and metal. But this week the US Navy announced that they have installed a hybrid additive and subtractive system on one of their ships, the USS Bataan (a Wasp-class amphibious assault ship).
Hybrid Approach
Additive manufacturing is great as we all know, but achieving true net-shape parts from AM alone can be something of a chore. Hybrid additive systems make use of AM for depositing large amounts of material quickly, and in complex geometries, while the subtractive aspects of the system refine surfaces, holes, and other features requiring precision manufacturing.
In the case of the new equipment installed on the USS Bataan, the system in question is a Phillips Additive Hybrid system, which combines a Meltio3D laser metal wire deposition head on a Haas TM-1 CNC mill.
You can see an example of a Phillips Additive Hybrid system in the image below. You can see the two different toolheads inside the work area.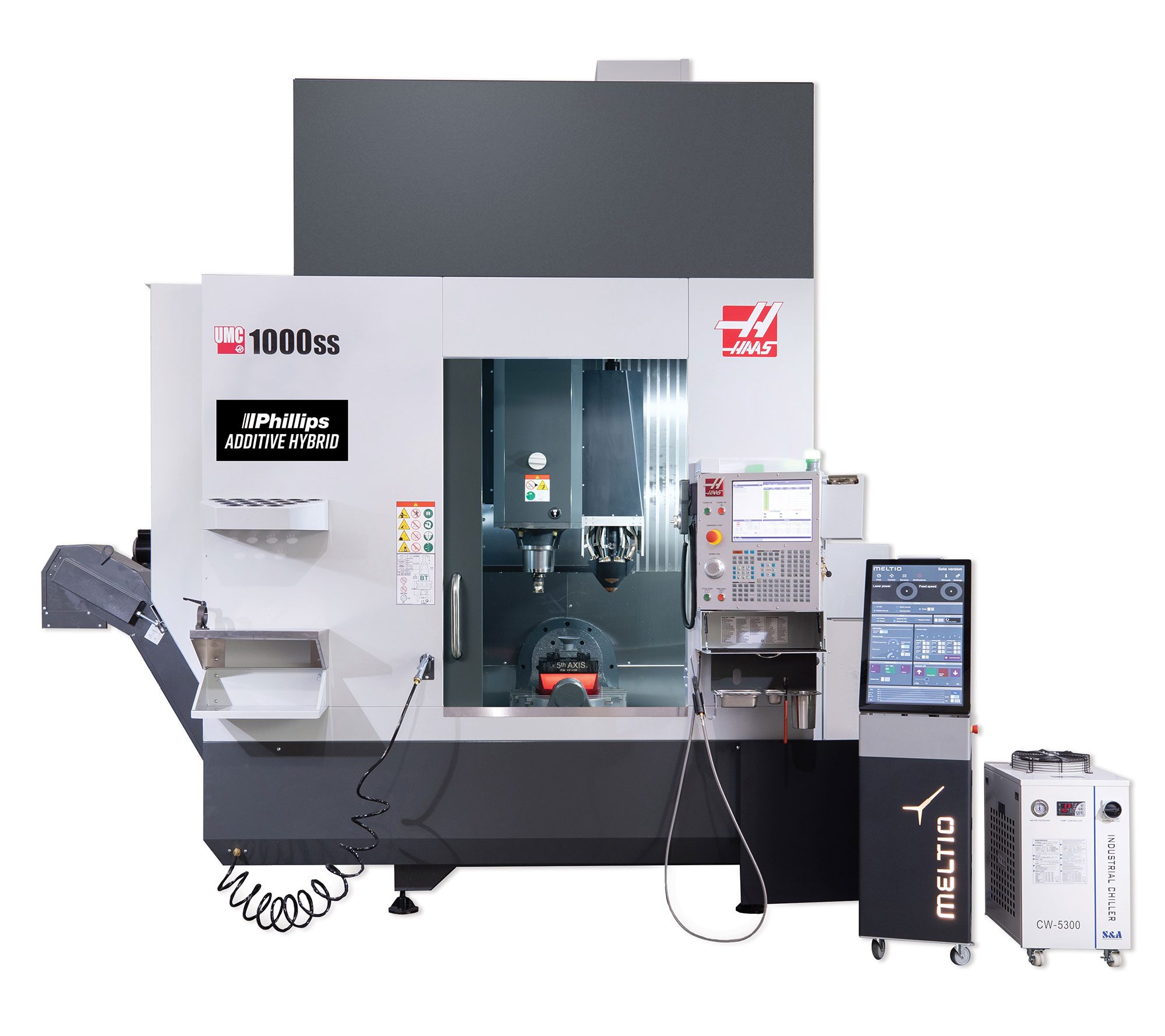 It is based on the Haas TM-1 CNC platform which has been proven to operate reliably while out at sea on several aircraft carriers in the navy.
Corrosion Resistant
It is capable of printing and milling low carbon 316L stainless steel, which is a common material used in U.S. Navy ship systems, and it is prized for its corrosion resistance against sea water.
Utilizing such a hybrid system can increase efficiency and reduce waste when compared with typical subtractive machining.
The equipment has been installed under a joint effort between Commander, Naval Surface Force Atlantic and Naval Sea Systems Command (NAVSEA) Technology Office. NAVSEA is responsible for the building, procuring and maintenance of assets for the US Navy. The NAVSEA's Technology Office is leading multiple areas of research and evaluation of seagoing AM equipment.
"These printers have the ability to help the Navy overcome both obsolescence issues for ships and systems that have service lives measured in decades and directly contribute to enhanced operational availability of our systems and ships," said NAVSEA Chief Engineer Rear Adm. Jason Lloyd.
NAVSEA has also installed an industrial grade polymer printer on the USS Bataan.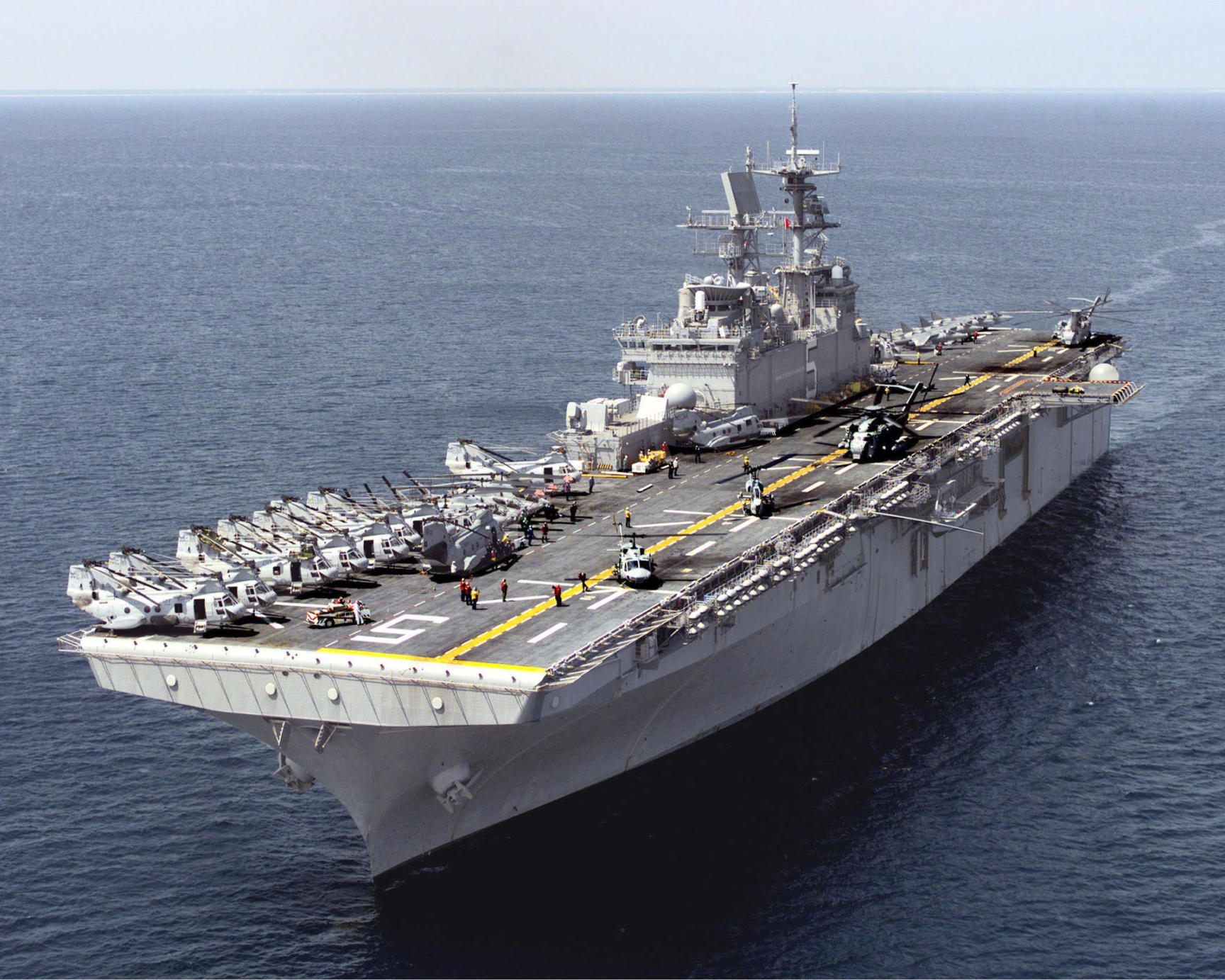 The USS Bataan is a multi-purpose amphibious assault ship and is home to more than 2,500 crew. It is the fifth ship in the US Navy's Wasp class.
The first metal 3D printer was also installed on another Wasp class ship, the USS Essex, and you can read more about that story over at the related story below.