With bigger industrial players from aerospace and automotive putting their faith in 3D printed parts, it's only natural that the railway industry is following along as well. Now, Pennsylvania-based Wabtec has just confirmed their purchase of the H2 binder jet metal 3D printer from GE Additive. They intend to apply the technology for large complex parts, especially for on-demand spare component production.
"Additive is one of the key technology pillars for our company and central in our efforts to drive innovation in the industries we serve," says Philip Moslener, global director of the WabtecOne Platform & Applied Innovation. "This binder jet machine will help us design and produce reliable, low-cost components for our current and developmental engines, locomotive, transit and mining programs."
Wabtec's own H2 machine is still located at GE Additive's labs in Cincinnati. Currently, teams from both companies are hard at work on the development of new parts and process. Wabtec estimates that they will be producing 250 components from their product lines by 2025. The machine will soon shift out to Wabtec's Grove City, Pennsylvania facility later this year.
Binder Jetting For Rail & Transit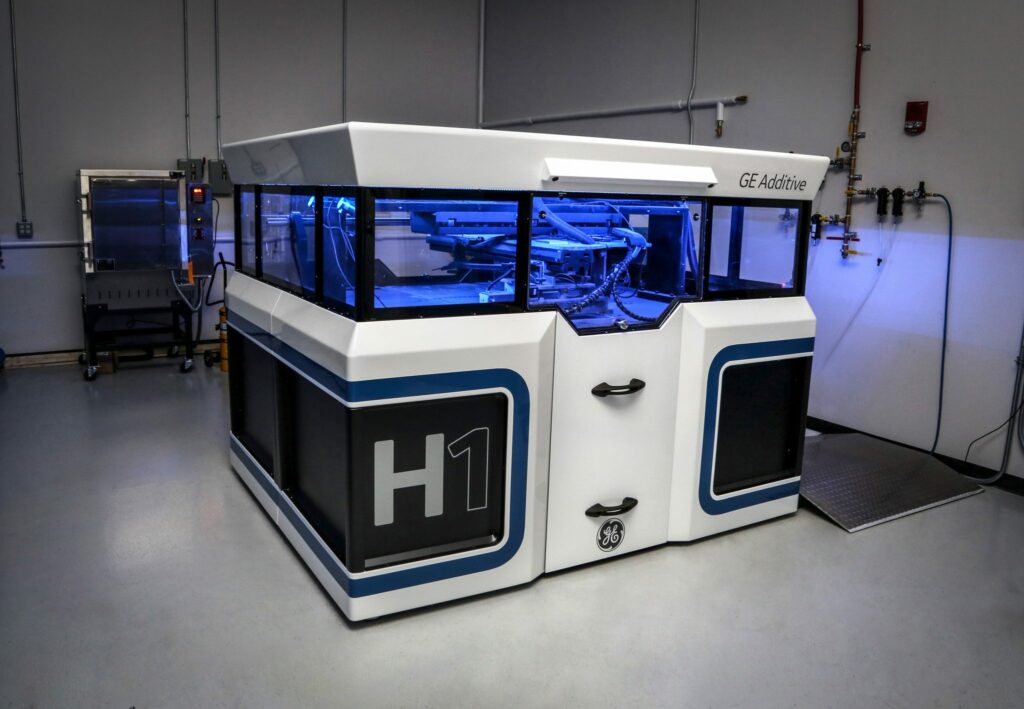 Wabtec are a major force in the industry, catering to a majority of rail and transit systems around the globe. The company also has over 100 manufacturing plants that produce parts to cater to this massive customer-base. The most common steel that binder jetting systems use is Stainless Steel 316 but other materials, especially low-carbon steel variants, are under development.
The main advantage to the use of 3D printing within Wabtec's operations is that of reducing customer inventory. On-demand parts production is also a key concept that could free up a lot of operational costs. It may also allow for customers to place their orders through some sort of online portal or cloud service.
The development marks not just  a growth of additive manufacturing within the transport sector but also more clarification for the role binder jetting will play in the industrial field. Originally, binder jetting was only released as a beta, with much more speculation than practical details. Now we're seeing it take off further into this sector with a major industrial partnership. GE also expects the H2 to be commercially available in early 2021.
Featured image courtesy of GE Additive.